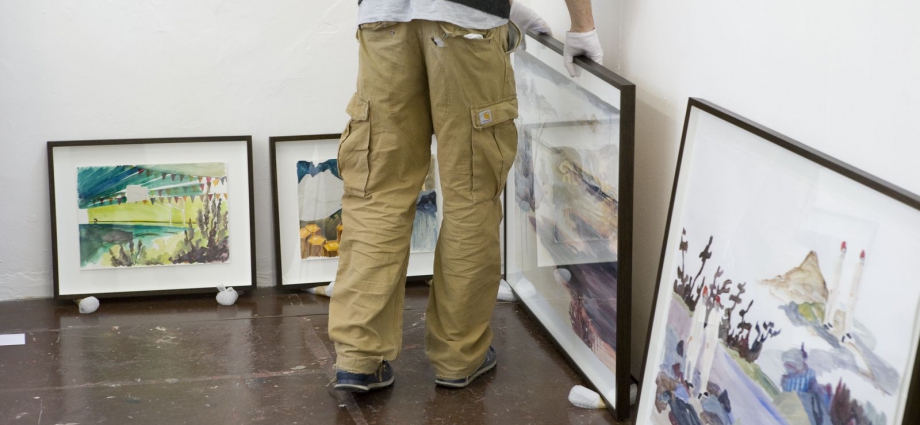 Marking its 65th anniversary under the new directorship of Kirsty Ogg, Bloomberg New Contemporaries 2014 launches this year's open call by announcing Marvin Gaye Chetwynd, Enrico David, Goshka Macuga and Simon Starling as selectors.
With over 1,400 applications received in 2013, submissions for Bloomberg New Contemporaries 2014 are being accepted from 13 January – 16 February 2014. Applications are welcome from final year students and graduates from UK art schools applying as individual artists or as collaborative groups. Following two rigorous selection rounds in March 2014 and in April 2014, participants will be announced by June 2014 with the resulting national touring exhibition offering a compelling picture of contemporary practice.
Kirsty Ogg, Director says
'As the UK's foremost annual arts initiative, New Contemporaries has consistently provided a critical platform for early stage artists, playing a central role in providing many with their first high profile show, and a launch pad for their careers. We are delighted to work with Marvin Gaye Chetwynd, Enrico David, Goshka Macuga and Simon Starling, all of whom have shaped the cultural landscape since graduating from UK art schools.'
More Info:www.newcontemporaries.org.uk/submissions
About The Selectors
Marvin Gaye Chetwynd was born in London and lives and works in Glasgow. She completed a BA in Social Anthropology and History, UCL, London (1995), followed by a BA in Fine Art, Slade School of Art/UCL, London (2000) and an MA Painting, Royal College of Art, London (2004). Known for her anarchic performances that draw widely from both high and low cultural sources such as Giotto and Star Wars, Chetwynd was selected to participate in New Contemporaries 2004 at Coach Shed, Liverpool Biennial and Barbican Art Gallery, London.
Simon Starling was born in Epsom and lives and works in Copenhagen. He studied at Maidstone College of Art (1987) followed by Trent Polytechnic Nottingham (1990) and Glasgow School of Art (1992). Starling's work combines historical research, scientific enquiry and a deep engagement with materials, revealing a fascination with the processes and techniques involved in producing both manufactured goods and traditional handmade objects.
Goshka Macuga was born in Warsaw and lives and works in London after completing her studies at Central Saint Martins and Goldsmiths College (1996). An interdisciplinary artist working across media including sculpture, installation, photography, architecture and design, Macuga explores how and why we remember both cultural and personal events, creating and recreating monuments to forgotten histories.
Enrico David was born in Ancona and is based in Berlin having studied at Central Saint Martins (1994). David's work explores the idea of the human body in metamorphosis. While his practice is rooted in drawing, he also works in painting, sculpture, installation and performance, at times employing traditional craft techniques.
Categories
Tags