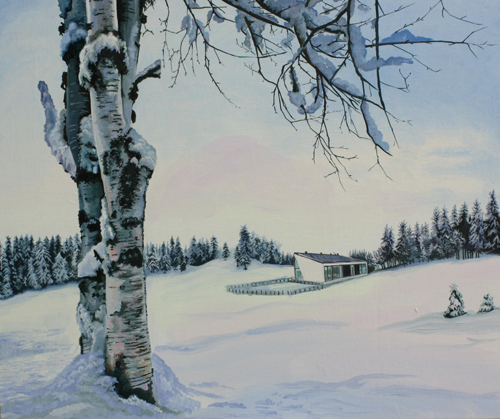 Natasha Kissell Breaking Light, 2013 Oil on canvas 24 x 28 in / 61 x 71 cm
6th December 2013 to 18th January 2014
Eleven is to present their annual Christmas Salon exhibition. The sixth edition of Christmas Salon will feature new works across a variety of media by our gallery artists: Ben Turnbull, Gerry Fox, Harry Cory Wright, Jennie Ottinger, Jonathan Yeo, Kent Christensen, Martha Parsey, Natasha Kissell, Natasha Law, Rick Giles and Roland Hicks. Other artists will include Adam Dix, Cassie Howard, The Connor Brothers, Daisy de Villeneuve, Sara Berman, Dede Johnston, Jane Hilton, Jonathan Glynn-Smith, Paul Hill, Peter Haslam-Fox, Rob and Nick Carter, Peter Newman and David Yarrow.
A range of paintings, photographs, prints, drawings and sculptures will coalesce to form this dynamic exhibition. The varied display for this exhibition originates from the famous Salon de Paris where only the most influential artists were presented in this high profile exhibition. Similarly, Eleven will present an extensive wall-to-wall exhibition unveiling some of the latest work by the artists along with some never before seen pieces. Highlighting each artist's style, this exhibition creates an enticing visual experience and ideal occasion to acquire new works.
Christmas Salon is designed to satisfy all tastes and budgets. Featuring a dedicated area to limited edition prints which start at £100, Christmas Salon offers affordable works in time for the holiday season making unique Christmas gifts and offers an accessible opportunity to start or enhance any collection.
Categories
Tags