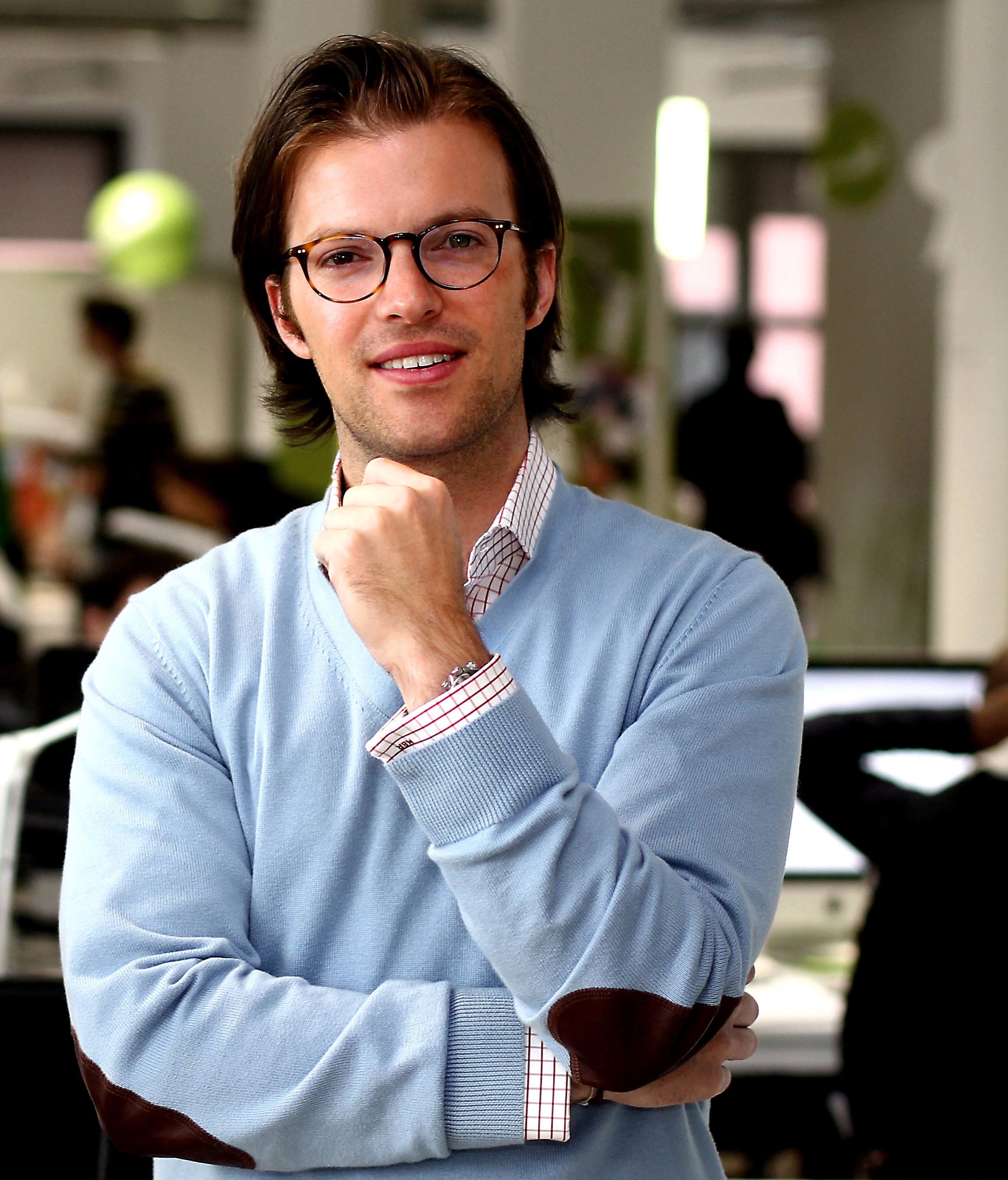 Another in our occasional series of interviews with people who are shaking up the Art/Tech world.
This time we catch up with Magnus Resch who has set up Larry's List 'An art collector database' that works!
1. Magnus, tell me a little bit about yourself.
I was born in Germany and ventured abroad during my teenage years, studying on three continents. When I was twenty, I founded my first company. It was a contemporary art gallery in Switzerland. After university, I worked on several internet start-ups. With Larry's List, I combine my two passions: internet and art.
2. Why did you get involved in the art world?
The art market is cruel, opaque and dispersed – all good reasons to enter it and change it. Selling art is the fun part – it helped me to finance my studies in Harvard, the London School of Economics and St. Gallen. As a participant in the art market, I realised the strong need for a tool like Larry's List.
3 Why Larry?
This is a bit of an inside joke. When you do research for 12 months, you come up with a lot of random ideas. That was one of them.
4 So what is Larry's List?
Larry's List is an art collector database. It is like an address book full of contact details of the most relevant art collectors from around the world. It is a service for art dealers to help them find new customers. One collector profile starts at $9.50, artists get them for free.
5 How accurate is the information you provide?
We are a boutique research firm with only one specialization: the art collector market. Our ambition is to compile all publicly available information on art collectors into one easy to read profile. We do this manually, selecting sources of the highest quality from a broad international range. For the past 12 months, we trawled through over 27,000 sources – both online and offline. Larry's List is not just a Google search, we dig much deeper. To give you an idea, we are subscribed to over 80 print newspapers and art magazines from all over the world, in addition to our access to various digital libraries. Certainly, there are some limitations within our records. For example, it is not always possible to find all artworks for every collection or the email address of every collector. This information is simply not always available in the public domain.
6 What details do you have on the collectors?
We aim to give a comprehensive, structured and reliable overview of a collector and the collection. This information is separated into three sections. We start with the collector's personal information such as contact details, business background and personal interests. Our next section details the art collection including artists and artworks collected. Finally, we summarize the collector's engagement in the art scene regarding exhibition projects, sponsorship activities and institutional involvement on museum boards.
7. Have you encountered any resistance to running your business?
No, the feedback is very positive. Since launching we have already received over 50 emails from collectors in our database eager to update their profiles. Some of the world's biggest art collectors contact us requesting the addition of artists, artworks and exhibition details to their profiles. They actively want to add transparency to the art market. It's one of our fundamental values: we work with the collectors not against them.
8. How many people work for Larry's List?
At the moment we have 25 researchers from 20 countries. Our "Larrys" must show art expertise as well as holding the nationality of their target country. For example, a native Chinese researcher with four years of experience in art galleries profiles the leading Shanghai collectors while a former art fair staff member from Brasil researches her home country.
9. Do you collect art?
Certainly, yes.
10 If you had $175,000 who would you buy?
Li Songsong (*1973), Chris Succo (*1979), Wang Guangle (*1976), David Ostrowski (*1981), Olivia Steele (*1985)
11 What are your expansion plans for Larry's List?
Focus, focus, focus. High data quality and breadth of sources are key. This takes concentration, time and effort, particularly when you consider that all of this information needs to be updated. Once a year we publish our "Larry's List Art Collector Report" together with the University of Zurich.
12. How is Larry's List funded?
We are backed by venture capital. And I also invested in the company.
13. You operate from Hong Kong. Any reason why you choose it?
The art market is global. Hong Kong is becoming an art hotspot. And I have to admit, I personally like Hong Kong.
14. How is the business going?
I'm very happy, Mark. The business is growing at a much faster rate than we anticipated. This is because of the encouraging responses from the collectors themselves and strong recommendations from our first gallery customers. With the release of our first art collector report in early 2014, the next few months will be even more exciting.
Categories
Tags