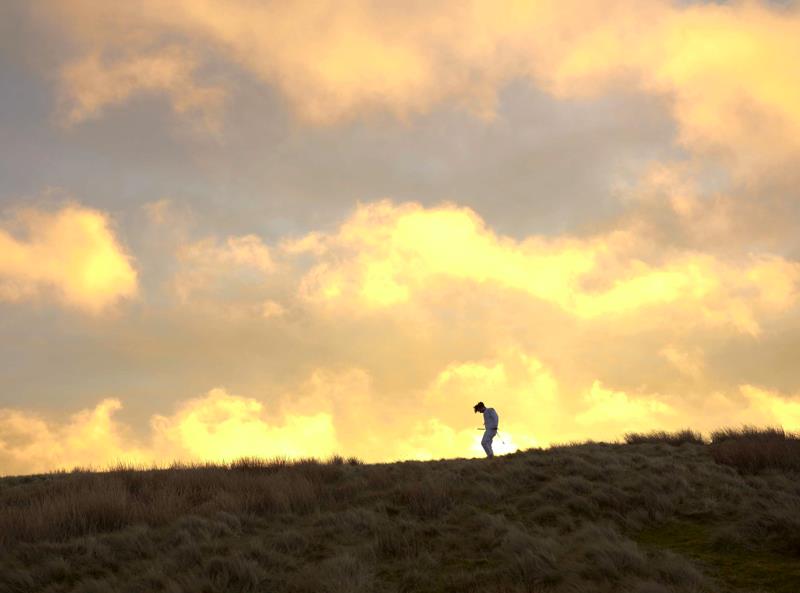 Opening Wednesday 20th November 6-9pm Act I begins with a performance at 7pm At Hannah Barry's New Space: 4 Holly Grove, Peckham SE15 5DF
THE BEAUTIFUL GAME is an exhibition in three acts bringing together Tom Barnett's work in the worlds of sculpture, painting, live performance, music, choreography, installation and film.
For Act 1 of The Beautiful Game Tom Barnett gathers round him a cast of archetypes. The primitive, mystical, classical and pedestrian are all represented, given form as Footballer, Astronaut, Musician, Horseman, Pyrotechnician, Poet and Archer, emblematic of the artist's preoccupations – sport, the future, childhood, recital, Yorkshire, Ted Hughes, doubt and anxiety, joy and wonder.
Tom Barnett (b. London, 1984) has spent the last two years expanding the scope of his art to involve his ambitions as a musician and performer, to reflect his interest in areas of human creativity, and to revisit earlier works and materials, memories and subjects in the pursuit of progress.
The show is divided in Three Acts, each introduced by a new performance and transformation of the space and its contents. Collaborators in the exhibition include fashion designer Lee Roach, who created the future-age suit worn by alter ego Colden Drystone. The exhibition will be accompanied by a book designed and co-published with Studio Hato Press.
Act Two will begin with a performance on 28 November
Act Three will begin with a performance on 12 December
Tom is currently the inaugural artist in residence at Girton College, Cambridge. He was also recipient of the Anna Mahler residency award, Spoleto, Umbria (2013). Recent works include: In the Making, Art Brussels curated by Katarina Gregos (2013); Future Primitive, V&A, London (2013) and the closing performance for the Copeland Book Market (2013). This is his fourth solo show with the gallery.
There lives a man
called Colden
Who experiencing things
could not hold them
His only satisfaction
is to exist through his action
And to be forms
within stories
as he tells them
The opening of this exhibition coincides with the relocation of Hannah Barry to a new space at 4 Holly Grove in Peckham.
www.hannahbarry.com
Categories
Tags