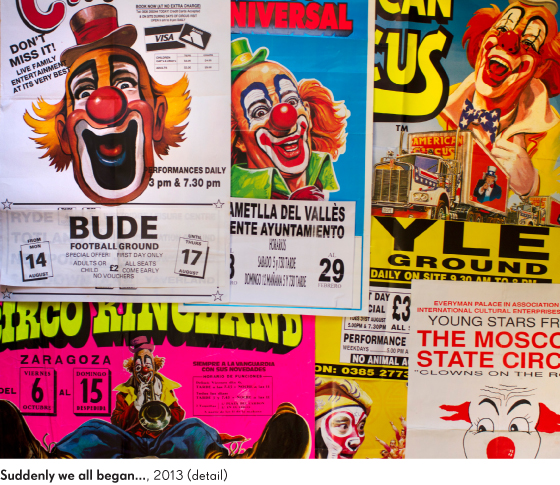 Private View at Marlborough Contemporary. Adam Chodzko, Room for Laarni, Image Moderator. 5th November – 6-8 PM.
6th November – 21st December Marlborough Contemporary 6 Albemarle Street London W1S 4BY marlboroughcontemporary.com
Adam Chodzko's first solo exhibition at Marlborough Contemporary continues his interest in what he calls 'the unstable space between us' – between remoteness and intimacy, public and private, through the interweaving of documentary and fiction. Chodzko focuses his investigation on the network of fantasies prevalent in the relentless dissemination of digital imagery that both link and disrupt the relationship between an individual and a 'crowd.'
The exhibition takes as its starting point the character Laarni, an image moderator from the Philippines. Her job is to vet a constant stream of images sent between users of Western social networking sites, checking the content for extreme material. A video, in the style of a Skype chat, introduces Laarni and her role, while her response to this daily flood of images is further imagined by Chodzko through the presentation of a set of new works. These use modified found objects and images ranging from drawings, circus posters (Suddenly we all began… ) to traps (the Mask-Filter series), punctured 35mm photographic slides of sleeping people from 1960s to 1980s (Sleepers. Hole), as well as a collection of dust-damaged photographs of natural disasters (Too).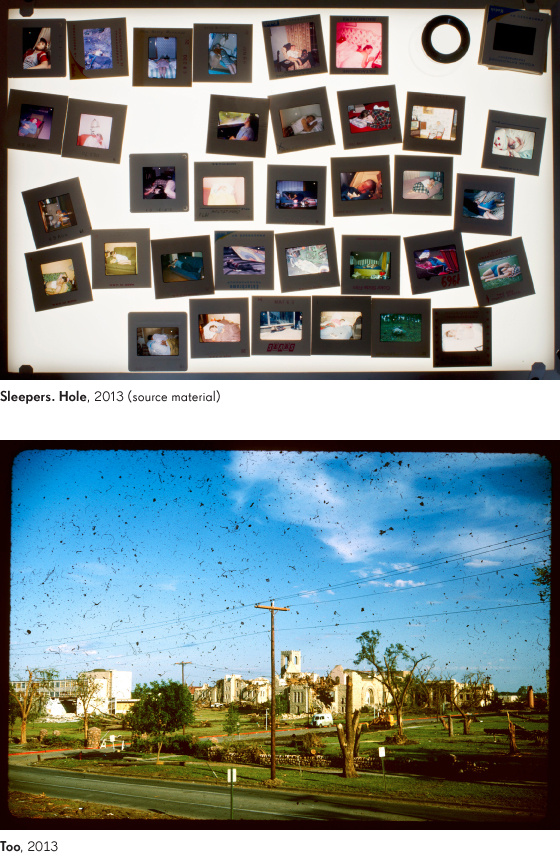 The exhibition is thus imagined as both Laarni's computer desktop screen as well as her unconscious reaction – her dreams, her fears – to the excessive amount of imagery she deals with and the potentially problematic subject matter they might contain. Laarni's subconscious counters the digital pictures she filters by organising and reviewing earlier analogue images. Global image circulation via social media is generally perceived as either over-controlled or out of control. Chodzko engages with these concerns through notions of imagination, projection and masking. He sees these artworks as being in various states of pre-moderation, post-moderation or beyond moderation. Furthermore, the exhibition reassesses how we construct an identity for ourselves through these digital media channels that turn us into image moderators, just like Laarni. In a globalised network, she is necessarily distant and removed (for economic reasons) and yet she is the one who determines, in an all-seeing manner, the visual narrative projected by social media users in the West.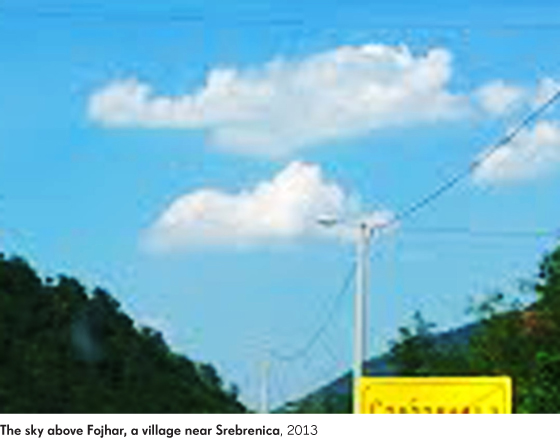 Room for Laarni resonates with Chodzko's two recent London projects that focused on instability, separation and intimacy. The first, for Tate Britain, was a commission for the exhibition, Schwitters in Britain. He imagined (through physically pulling together apparently discrete, and disparate elements) the mutual fantasies of both the patron and the artist, in their intimate and yet distant relationship, while focusing on the inherent isolation of artistic creation. At Raven Row, Chodzko presented an absence by imagining the implications of introducing into the exhibition space something that could never be permitted to exist there: a sixty-foot palm tree, contaminated with an insect banned in the UK. This supposed failure opened up the work to the consequences of dislocation and relocation of living things and their serious economical and ecological realities. In Room for Laarni, what 'floats through space and thought' is no longer a place or an object, but billions of digital images, their chaotic communication of desires and our attempts to locate ourselves within them.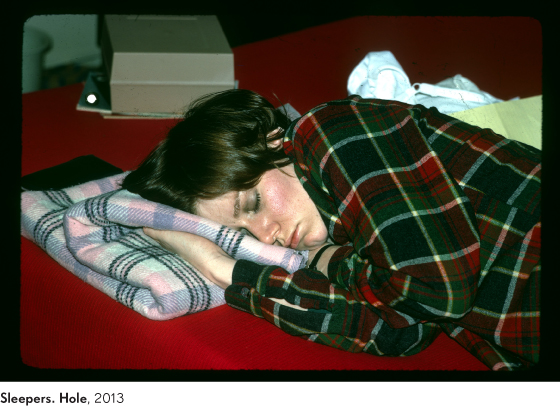 About The Artist
Adam Chodzko lives and works in Whitstable. He has exhibited extensively in international solo and group exhibitions including a survey at Tate St Ives; Tate Britain, London; Museo d'Arte Moderna, Bologna (MAMbo); Istanbul Biennial; Venice Biennale; Deste Foundation, Athens; Raven Row, London; Ikon Gallery, Birmingham; PS1, New York.
Categories
Tags