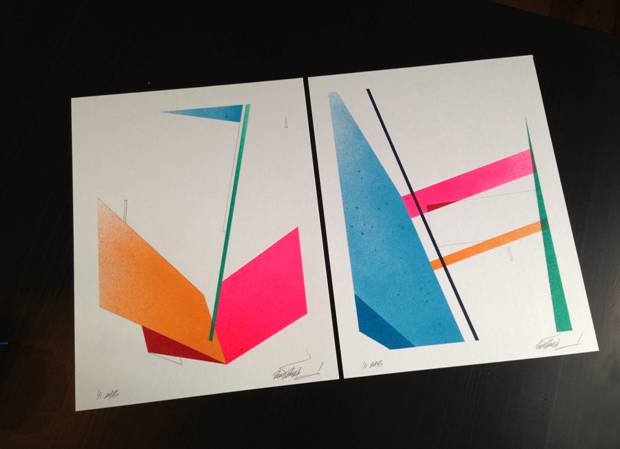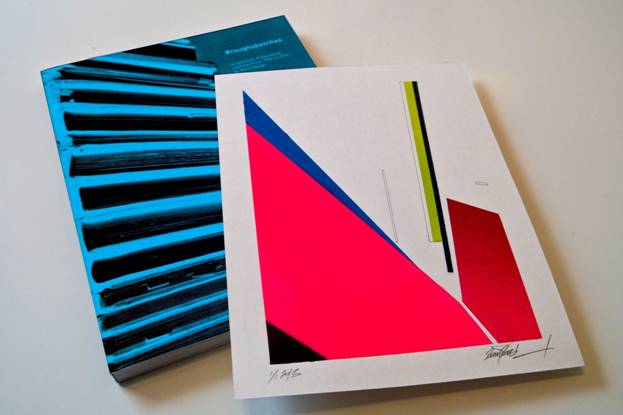 Scream Editions will launch an exclusive limited run of #roughsketches, a new book by renowned artist Remi Rough at Moniker Art Fair in East London between 17th – 20th October 2013.
Remi Rough's new book #roughsketches is a 124 page book of blackbook drawings and sketches from 1996 to 2013. Never publicly seen before, these sketches act as a historical document and they show the development of Remi Rough's work over the past two decades.
The foreword is written by acclaimed Australian artist Stormie Mills.
This exclusive edition is limited to 25 copies, each signed and numbered by the artist and accompanied by an original painting by Remi Rough measuring 185 x 240 mm. This exclusive edition will retail at £150.00 is available exclusively from Scream Editions at Stand 15 during Moniker Art Fair at the Truman Building, East London.
Remi Rough will also be exhibiting handmade unique collages & limited edition silk screen prints with Scream Editions.
Each of the 25 copies have a limited edition Cyan Blue cover. Each painting is unique and will be chosen at random on a first come first served basis.
A second edition of #roughsketches will be available in a limited edition of 100 numbered and signed copies, this will be available to buy direct from Scream Editions and Remi's online store. This edition will retail for £30.00 excluding postage.
www.monikerartfair.com/
screameditions.com/
Categories
Tags