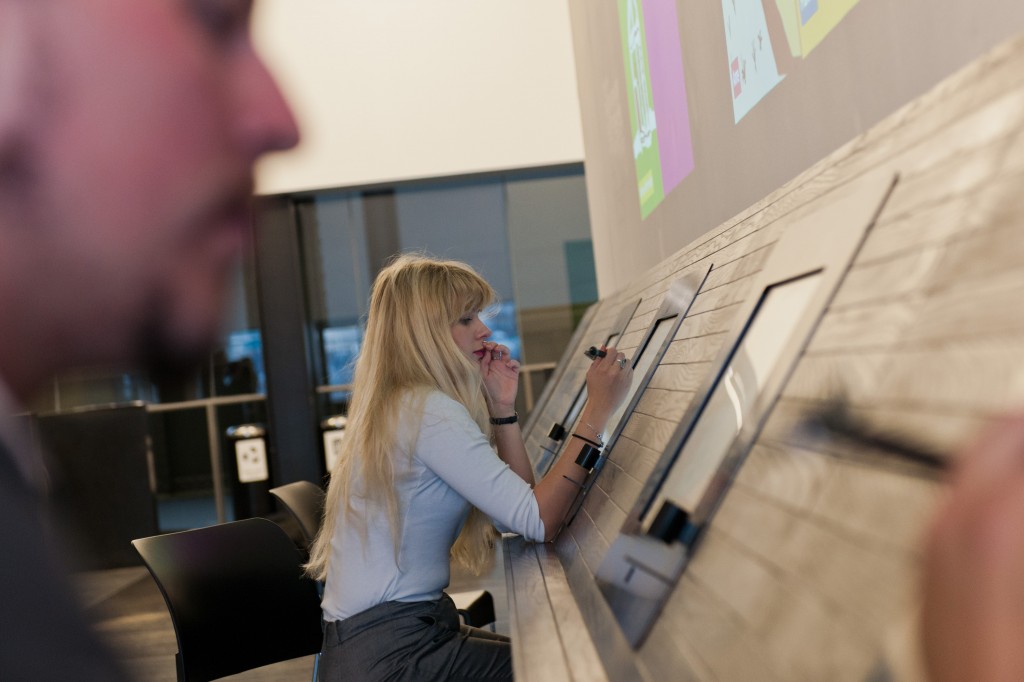 Tate's ambitious digital strategy was highlighted this week at the launch of a pioneering new project called Bloomberg Connects. This will enable members of the public to show their own interpretation of the art at Tate Modern. Seventy-five screens in total, over half cascading in a spine on the walls throughout the building, will display visitors' ideas and comments. A digital drawing bar will allow people to respond visually to their visit and see large-scale versions of their art works projected on the wall. Tate's collection will be used to stimulate a conversation between Tate and its visitors by using the Bloomberg-supported digital space as a fresh canvas for creativity. Through Bloomberg Connects, visitors will become participants and co-creators, exchanging ideas, images and experiences.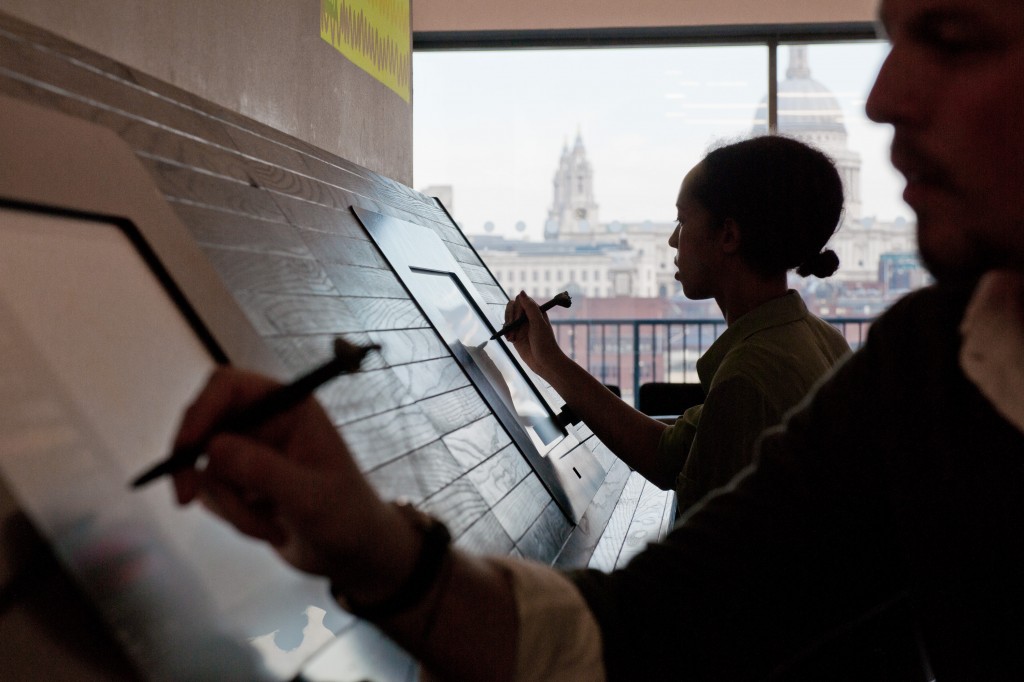 In Global Studios, a further element of this Bloomberg-supported project, international artists will, at regular intervals, invite visitors on virtual studio tours and respond to questions via online video. Meschac Gaba, whose work Museum of Contemporary African Artopened at Tate Modern in June 2013, launches this programme. Gaba's tour takes visitors around the streets of his home town of Benin, which he considers his working space and inspiration.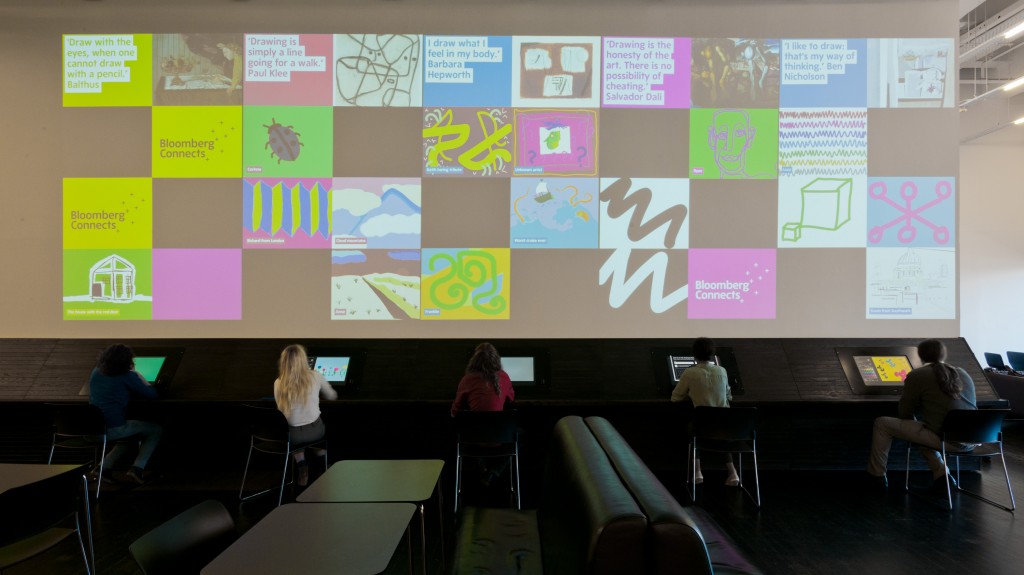 The various elements of the Bloomberg Connects programme have been designed by the acclaimed Jason Bruges Studio who has married technical innovation with outstanding design.
Nicholas Serota, Director Tate, said:
'In the coming years we need to devote as much attention to the digital as we have given recently to the physical expansion and improvement of our buildings. Bloomberg Connects encourages the creativity which exists within each one of us and recognises the importance of dialogue. We are grateful to Bloomberg for building on their support of pioneering digital interpretation at Tate Modern and for making possible the next vital steps in our digital journey.'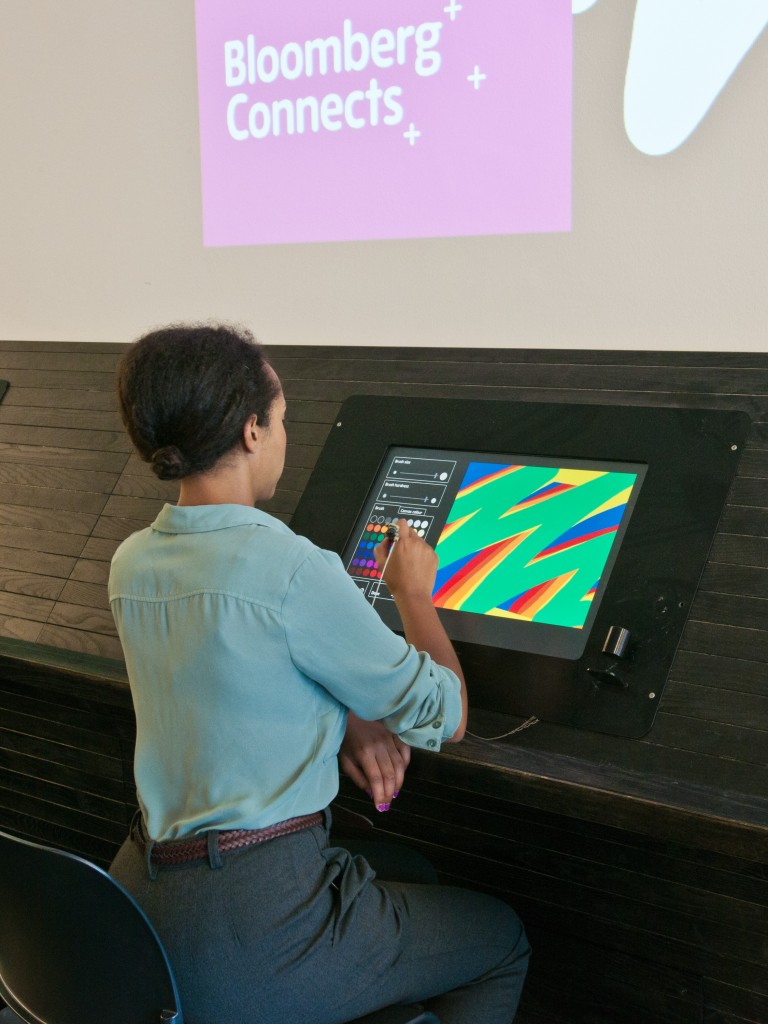 'Engaging with the arts can happen in any number of ways, and technology has the capacity to make the museum experience more personal and powerful than ever,' says philanthropist and Mayor of New York City, Michael R. Bloomberg. 'I'm honored to support Tate — and other major institutions around the world — in their efforts to expand digital engagement and creatively reinterpret the experience of visiting a museum.'
For more information on how you can get involved visit: www.tate.org.uk
Check out cool review written by FAD's lovely Yvette Gresle on Meschac Gaba HERE
For more info on Jason Bruges Studio projects go: HERE
Images courtesy of : Tate Modern and Bloomberg Connects
Categories
Tags