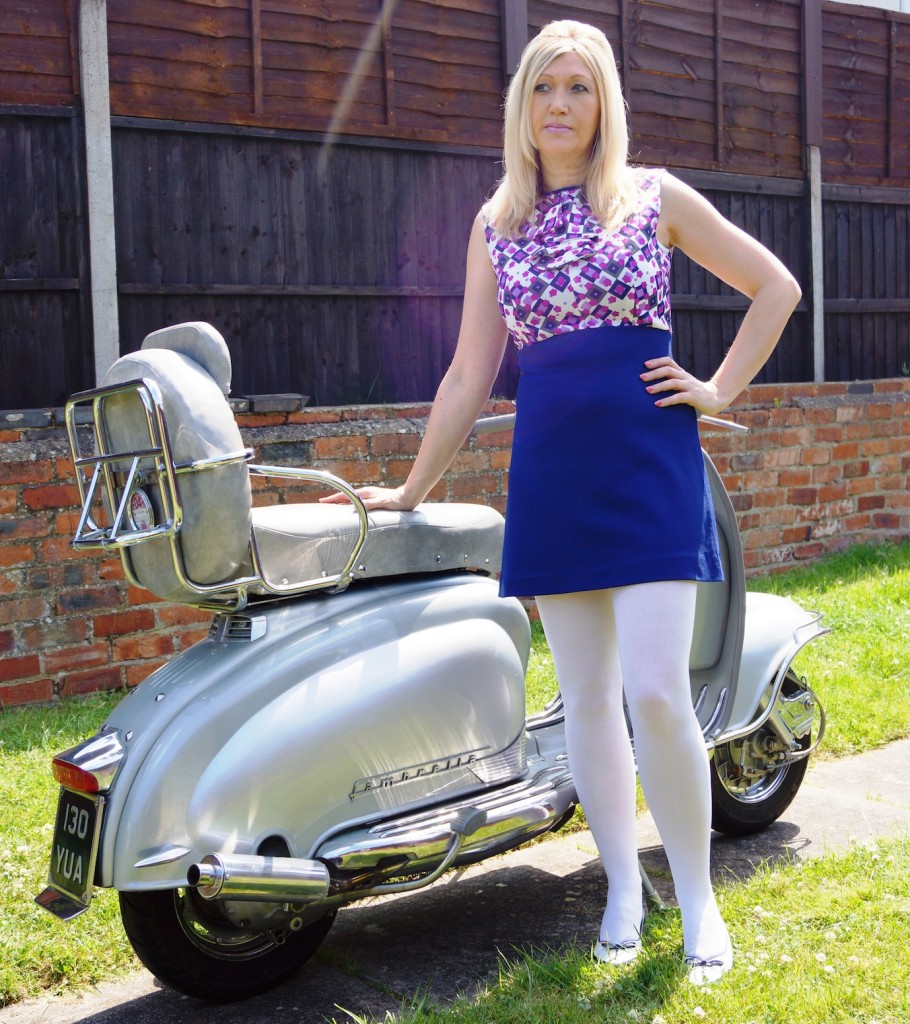 A new exhibition focusing on one of the most influential subcultures to emerge since the Second World War will go on display this Saturday (13th July) at Northampton Museum & Art Gallery.
'Mods' explores the stories of the original 1960s mods, the mod revival in the late 70s and the re-emergence in the last 10 years. It will display the key elements of the subculture, including music, fashion and style, and even their preferred mode of transport, the iconic scooter.
The exhibition, which is curated by museum staff and freelance archivist, Tory Turk will feature five scooters, photographs by Jamie Garbutt from his "Mods and Sods" portfolio, costumes donated by lead guitarist and singer from leading revival band, Secret Affair and local stories from Northampton people who have recorded their memories on film and loaned, clothing, artefacts and photographs.
In addition to the exhibition, a lively programme of events has also been organised, including a mod disco featuring local DJs, live music by tribute band Mod Revue and a special viewing of the exhibition for local scooter enthusiasts.
There will be a screening of Quadrophenia at the Errol Flynn Filmhouse, adjacent to Royal & Derngate and Secret Affair will play live in the Guildhall on 13th September as part of their 2013 national tour.
Cllr Brandon Eldred, Cabinet Member for Community Engagement, said: "Whilst 'Mods' will tell the national story of this influential subculture, the real focus of the exhibition is on the Northampton stories. Over twenty local people have contributed to the exhibition, sharing with us their experiences, memorabilia and fond memories of their mod days.
And don't forget, the Modfather himself, Paul Weller will be performing at Delapre Park in just over a week's time."
The exhibition opens on Saturday 13th July and runs until Sunday 29th September. Admission is free and general museum open hours are Tuesdays to Saturdays 10am to 5pm and Sundays 2pm to 5pm. To find out more about museum events and exhibitions visit: www.northampton.gov.uk/museums
Notes to editors
The exhibition was curated by Paul Lander (new museum manger) and Tory Turk (exciting new freelance archivist and curator) with a team of 5 volunteers and support from the University of Northampton.
Museum events will include a Mod disco in the museum on 13th July featuring local DJs playing the sounds of the 60s, 70s and 80s using real vinyl, a Mod tribute band playing live in the museum on 2 August and Secret Affair playing live in the Guildhall on 13 September as part of their 2013 national tour. They will not only be reprising their hits from the late 70's but also playing their new album – Soho Dreams.
Tickets for all the events are available from the Royal and Derngate Box Office or on the door.
Other events will emerge as the exhibition progresses. There are already have plans for a special viewing of the exhibition for local scooter enthusiasts on the evening of 7 August and great music (mod old and new) on selected Saturdays played by local DJs.
Jamie Garbutt will show a selection of photographs from his "Mods and Sods" portfolio. This will be the first public showing of these photos.
Paul Weller will be performing at Delapre Park as part of the Alive at Delapre concerts on Friday 19 July. All tickets for this performance are sold out, but tickets for The Wanted and James Morrison are still available to buy. For more information visit:http://www.aliveatdelapre.co.uk/
About Mark Westall