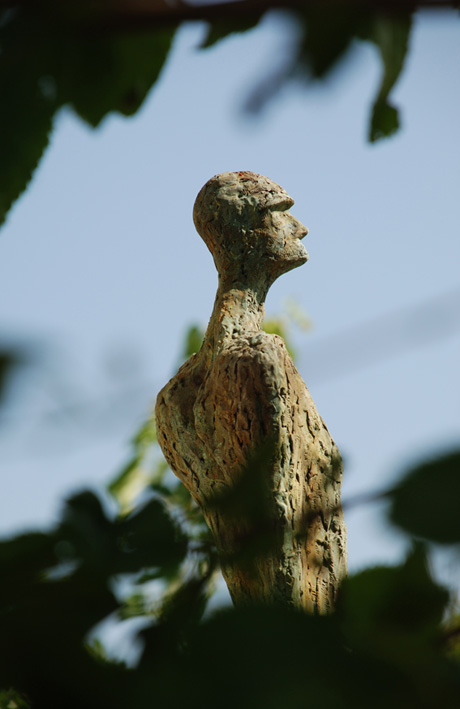 Balance
A new exhibition of sculptures and paintings at the Terminal 5 Gallery, London Heathrow. Until 7th August 2013
The Terminal 5 Gallery at Heathrow is proud to present Rhythm, Balance, Flow, an exhibition of sculptures and paintings, showcasing the work of British artists Michael Speller and Sharon Drew.
Since Heathrow's T5 Art Gallery opened just over two years ago, it has become an important part of the culture and experience for the 28 million passengers who travel through Terminal 5 each year. As one of the few permanent commercial fine art galleries in the world to be situated in an airport, it is in a unique position to reach and introduce art to a wide international audience. The gallery supports both established artists and helps to develop the careers of emerging talent. Passengers are presented with outstanding works of art with support from an experienced and welcoming team.
About The Artists:
Michael Speller
Speller, a former business man, discovered his vocation for art in the shape of sculpture 15 years ago; since then, his artistic quest has been informed by finding the balance between the conflicting forces in our lives. Using the human form as main vehicle, Speller attempts to depict the rhythm flowing in our lives, which is born through the acceptance of our faults and frailties. Rhythm, Balance, Flow at T5 Gallery showcases a series of works spanning Speller's entire career.
Speller comments:
Balance, I believe, does not come from plumb lines and tape measures but rather from reflecting and realizing our imperfections and idiosyncrasies, counter balancing the very same with our positive attributes in order to achieve a visual and spiritual equilibrium in relation to the world around us.
Sharon Drew
To accompany Speller's retrospective, a series of painting by artist Sharon Drew, entitled Flow, will also be on show. Drew's main artistic preoccupation lies within light, space, colour and process. Flow, the series on display at T5 Gallery, reflects the development of a freer and more fluid way of working for the London-based artist. The technique involves building up thin coloured layers onto the surface of the canvas, manipulating diluted paint until ambiguous, organic forms begin to appear. Influenced by Abstract Expressionism, and by the British St Ives School, Drew draws her inspiration from a variety of sources, from the work of De Kooning and Patrick Heron, to the real-life of the Cornish coast, and of St Ives in particular. Drew regularly travels to the most western coast of Cornwall to paint outside in all weathers on the edge of the Atlantic Ocean.
Drew comments:
The processes of painting in the landscape, experiencing the elements and being 'in the moment' are crucial to my working practice. It is the seeing and feeling that matters, the exposure to the gales and high seas, the dazzling light and colour that inform my paintings
First Class Departure Hall, London Heathrow, Terminal 5 www.highperformanceart.org.uk
www.spellersculptures.com
www.sharondrew.com
About Mark Westall