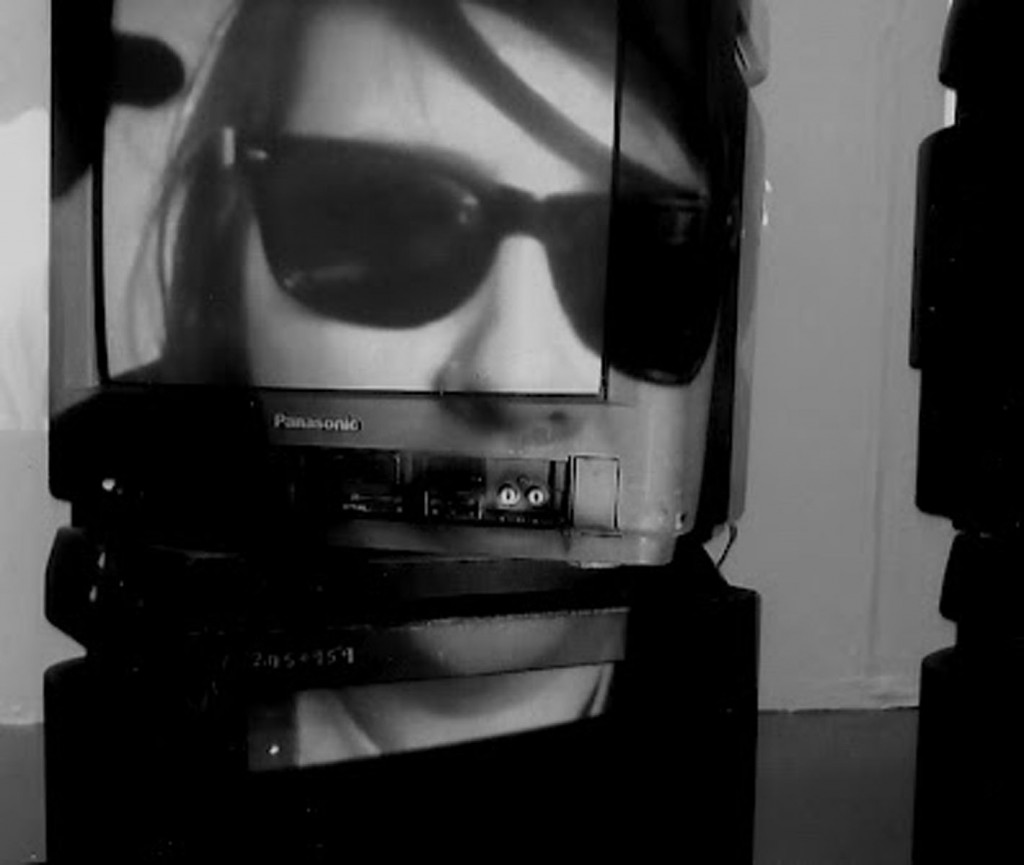 1 If you weren't an artist, what else would you be?
This is so difficult because I really can't think of anything else that I could be. Art, to a certain extent, keeps me sane so due to my love of horror films it is slightly possible I would be a serial killer!!
2 Can you tell us more about your work, and what are the main ideas you would like to express?
Within my creative practice, I unveil my own psychological struggles. Central to my work are themes of depression, mania, anxiety, failure, dreams and confusion between reality and fiction. I explore these subjects through different media stemming from my personal journals. The privacy of the journal is lost as I expose my inner thought processes, allowing the audience to enter my universe and experience how I perceive the world. I also explore the relationship between myself and the audience, focusing on the behaviour and reactions to certain challenges I put in place. Through the building of installations, I create an environment which tests the psyche of the viewer.
3 How do you start the process of making work?
Everything comes from my journals, all ideas, imagery and text and as I gather more dreams, nightmares and experiences I begin to set about with ideas using digital equipment, painting, illustration and installation. The process can be really long and time consuming or quick and simple, again, depending on the mood of the day and the state of my mental health. I have learnt to use the very bad days as a great stimulus for work and try to write as much as I can about what I'm going through, this then leaves a big pile of inspiration for the days when im alright to work.
4 Do you consider the viewer when making your work?
It's very difficult to do that when I'm working mainly for myself and my health. In painting, as I've had a few successful sales, I tend to think when I'm beginning to paint, if the viewer will like it, and I hate that as I can't let consumerism take over. The further I slip into a trance, all viewer thoughts disappear and I allow myself to just PAINT!!
5 Name 3 artists that have inspired your work.
Jackson Pollock – he inspired me to use art to my advantage to tackle my mental health problems, encouraging me with the quote; "It's like a storm, it will pass."
Bobby Baker – I found her diary drawings work while researching at university and she inspired me to keep my own. Now all my work comes from this raw documentation and they also help me to communicate with psychologists and doctors. Her work inspires me so much to keep going, and she once said to me; "A drawing a day keeps the psyche doc away!"
Bruce Nauman – His work on failure, anxiety and confusion is incredible, especially the piece 'Clown Torture.' He taught me how efficient video and installation can be for portraying emotion and metaphors.
6 What defines something as a work of art?
I think work that makes you think differently, work that inspires you to go create your own and something that makes you believe again.
7 Anytime, anyplace – which artist's body would you most like to inhabit?
Marina Abramovic; her work explores the relationship between performer and audience, the limits of the body, and the possibilities of the mind, she continually pushes me as an artist and i admire her massively. Due to my work being so close to my thoughts, and troubling ideas, this quote is perfect to describe my life. "To be a performance artist, you have to hate theatre. Theatre is fake, the knife is not real, the blood is not real, and the emotions are not real. Performance is just the opposite: the knife is real, the blood is real, and the emotions are real."
8 What was the most intelligent thing that someone said or wrote about your work?
Artist Hannah Coleman said in a review of my work:
"Lizz goes beyond any anxiety, any demon or hell to remarkably expose herself, her own fears, demons and inner hell to those who will witness it. The truth given to all by Lizz is extraordinary, through various mediums, she allows you to escape into her internal sanctuary, a sanctuary which for some would become stagnated yet for Lizz it is a churning void of juxtaposed content. Full of torment yet yearning for peace, the unknown, the unforeseen and above all the unspoken!

There is no right or wrong way of viewing Lizz's work or reading the text displayed. Just a pure emotional attachment that does not disperse when your eye is removed from the canvas or paper, instead it attacks your heart with vengeance as every brushstroke or pen mark shows the fears of a brave soul living.
9 Which artists would you most like to appropriate as a critique of originality and authorship?
The Chapman Brothers; I just think their work pushes the boundaries in ways I couldn't imagine; they are brave with all that they do and teases society with each piece of work. Disasters of War and Fucking Hell are my favourite works, I wish I had the commitment and patience to produce such exquisite models of fury!
10 Do you care what your art costs? State your reasons.
Initially no, but i would love to be able to make a career out of my work. I just don't think money should be a fore front reason for making art. For me it is about sanity, i must write in my journals and therefore produce work. Without art, literature, films, i would be completely lost within this world.
11 What's next for you?
I am currently working collaboratively as 'Amidst Betwixt' and we plan to put on a touring exhibition around the UK at artist led venues. I am also working on a few solo projects that confront the boundaries of communication and challenges societies' view of the norm.
Categories
Tags