What do Lucian Freud, Freddie Mercury and Lord Richard Rogers have in common? As the British Red Cross points out with the help of a visually arresting campaign, they were all refugees or have parents who have fled persecution.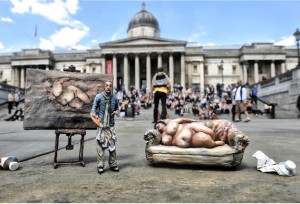 The charity has teamed up with street artist Marcus Crocker to highlight the contributions made by refugees to Britain's history and culture. Crocker produced a series of miniature, hand-sculpted figurines representing a number of iconic Brits, which will be dotted across five sites in London during Refugee Week 2013 (June 17-23). The campaign also encourages people to use RefugeeWeek at each location to share images and thoughts.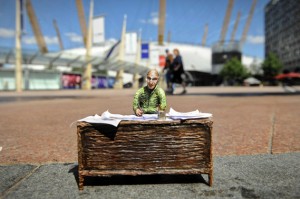 Lord Richard Rogers' figurine will appear near the Millennium Dome. Rogers fled with his family from Trieste in 1939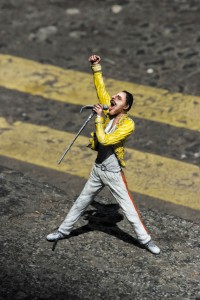 Freddie Mercury, who fled Zanzibar with his family in 1964 at the start of the Zanzibar revolution, will be in situ near the Dominion Theatre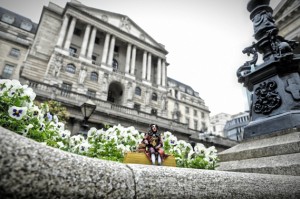 Sir John Houblon near the Bank of England; the first Governor of the Bank of England fled religious persecution from the Low Countries in the 1600s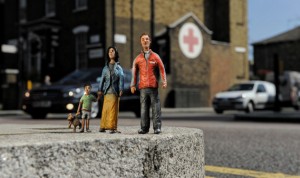 The installations will also include a set of three figurines representing the current refugee crisis in Syria and the work of the British Red Cross in helping refugees. They will be placed outside the British Red Cross destitution centre in Hackney.
All photographs by Matthew Percival @ British Red Cross
Available via:
http://creativereview.co.uk
About VC Maurer