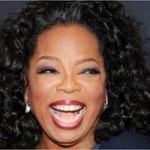 Oprah Winfrey is donating $12m (£7.7m) towards a new museum in Washington DC dedicated to African American history.
After previously giving $1m (£640,000) to the National Museum of African American History and Culture, her total contribution is its biggest so far. The museum on Washington's National Mall is due to be completed in 2015.
In a statement released by the museum, Winfrey said: "I am deeply appreciative of those who paved the path for me and all who follow in their footsteps.
"By investing in this museum, I want to help ensure that we both honour and preserve our culture and history, so that the stories of who we are will live on for generations to come," she added.
Costing $500m (£319m) to build, the US government is providing half of the funding with the remainder being raised through private donations.
When in opens in 2015, it will be the 19th Smithsonian museum. Via: BBC News
About Mark Westall