The world's largest solar furnace and wave-reflecting chambers are captured in this series of images documenting the architecture of science and research facilities by British photographer Alastair Philip Wiper.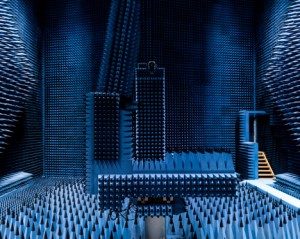 Wiper has photographed a variety of structures built to test technologies and facilitate research, with the aim of celebrating the visual impact of industrial and scientific architecture. The chamber at the Technical University of Denmark appears to have thousands of sharpened pencils protruding from all surfaces. Carbon powder is contained within the spikes, which are coloured blue rather than black, as they were previously, to make the space less depressing for those working inside.
The series includes a radio anechoic chamber, a room designed to absorb all sound or electromagnetic reflections that is used for testing microwave antennas for satellites and mobile networks.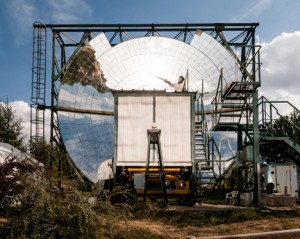 Also included is the Mont-Louis solar furnace, built in 1949 by Dr. Felix Trombe in the French Pyrenees – a region that benefits from excellent solar conditions. The contraption concentrates the sun's rays onto a tiny area where objects can be heated to extremely high temperatures.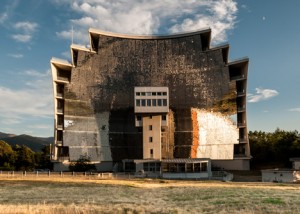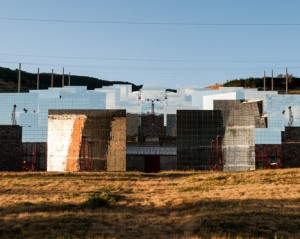 The images are currently on display at the Gallery Etage Projects in Copenhagen as part of the city's photography festival.
About VC Maurer