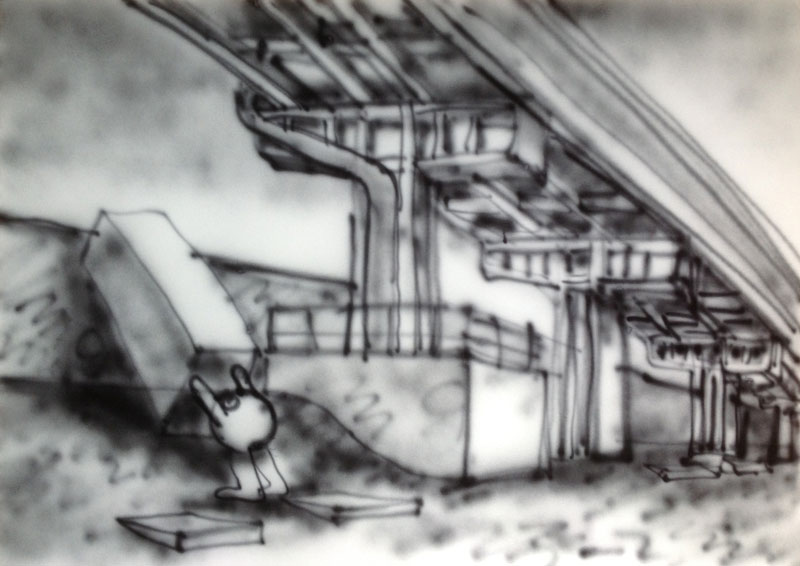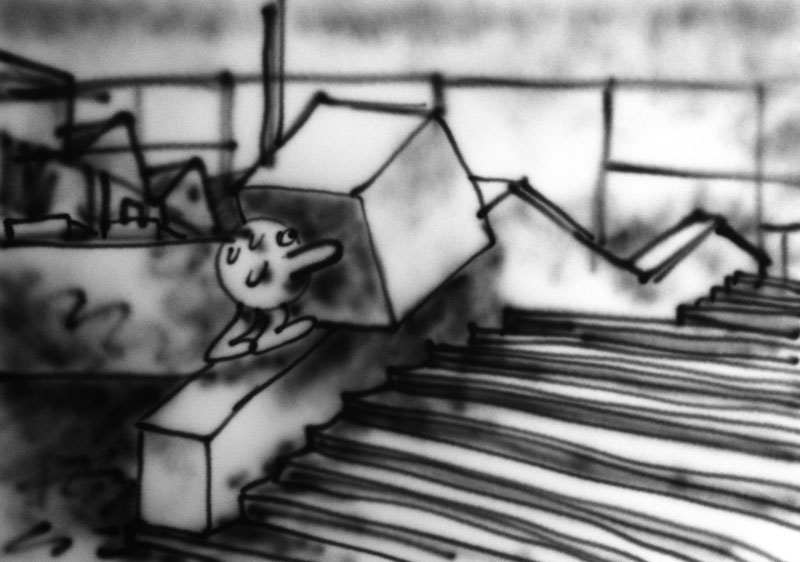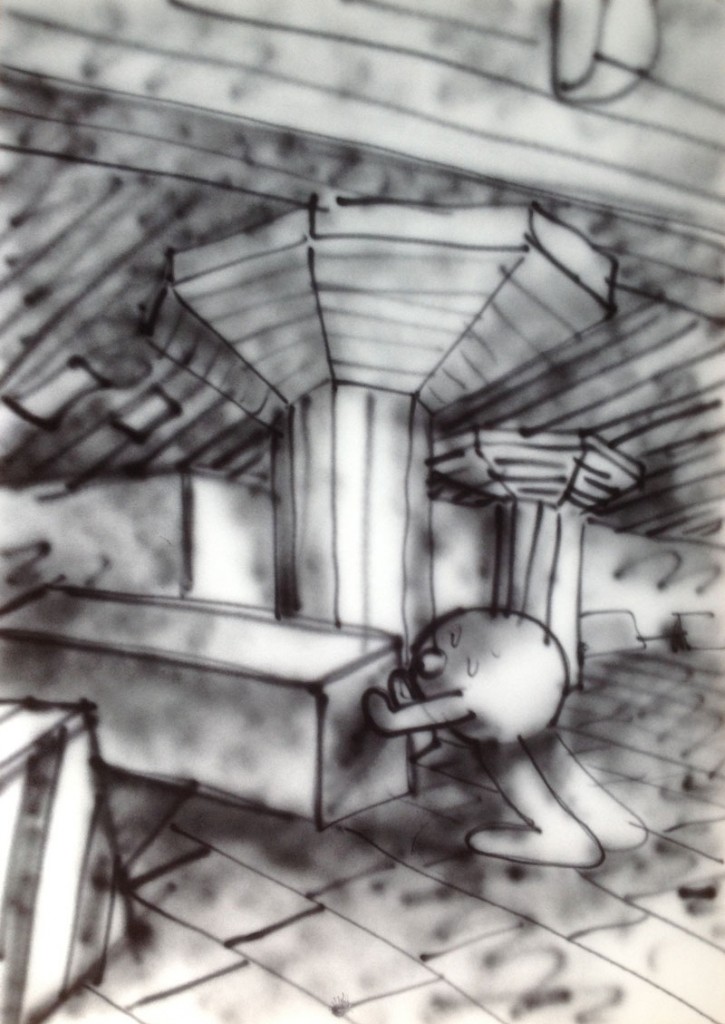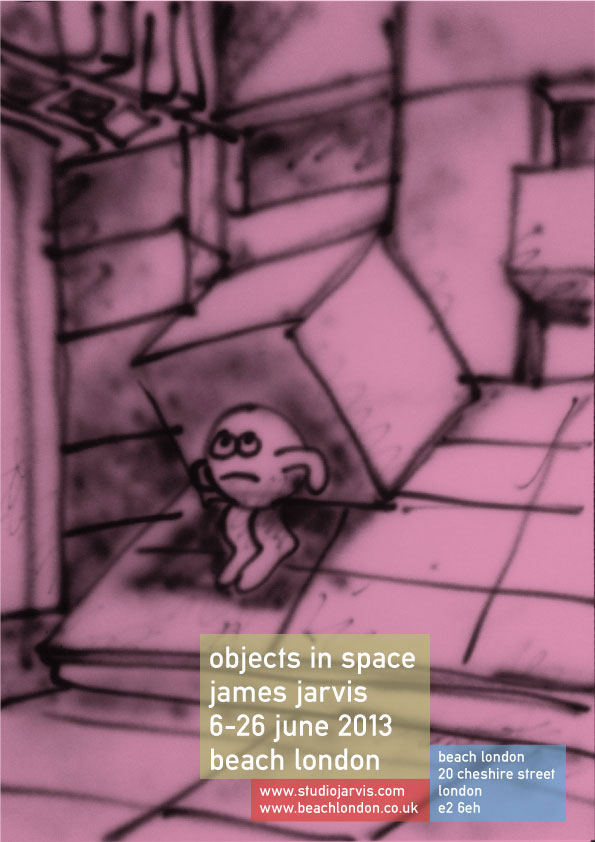 'Objects in Space' consists of a series of large-format, freehand airbrush drawings by the London-based artist.
The drawings all feature the Sphere, an abstracted, archetypal every-character, engaging with large geometric objects in a series of real-life urban environments. These locations are a selection of 'spots' made famous through skateboarding, and the character's struggle to manipulate these objects mirrors the skateboarder's re-appropria- tion and re-interpretation of architectural space.
In recent years, the Sphere has been a primary focal point in Jarvis' work; a distillation of his continued interest in the creation and refinement of a minimal 'ideal' for a cartoon character; most significantly in his 2012 project, Spheric Dialogues, a series of 380 cartoons in which the Sphere responds to a series of philosophical conun- drums.
The exhibition will also see the re-launch of the refurbished Beach London space, prior to its' second anniversary.
www.studiojarvis.com
www.beachlondon.co.uk
sphericdialogues.wordpress.com
????????????????????????????????????????
About Mark Westall