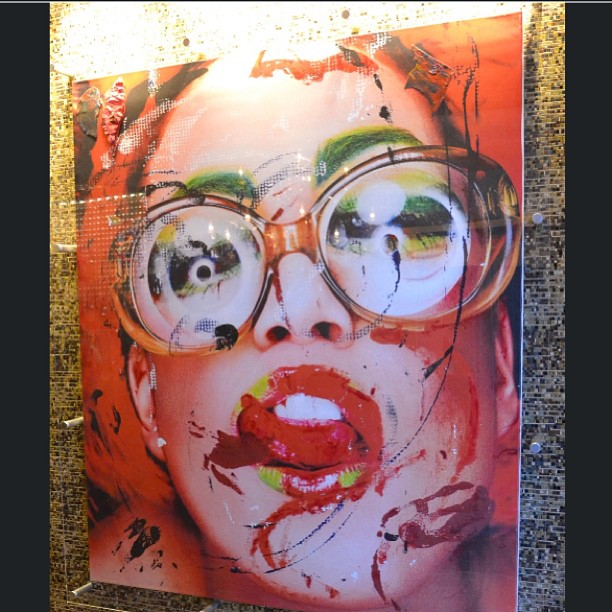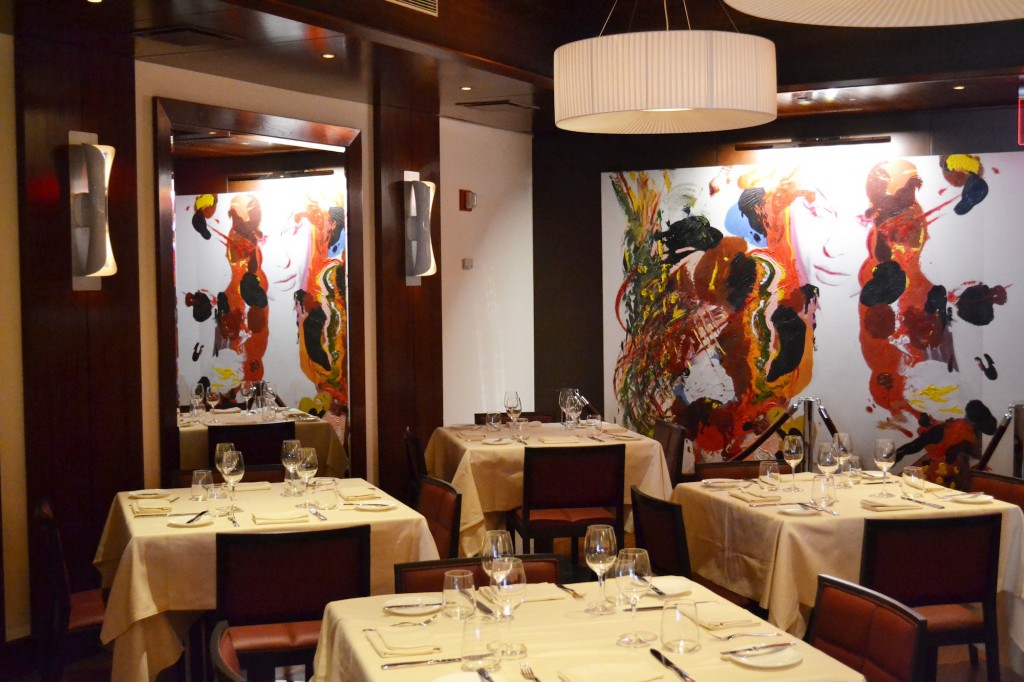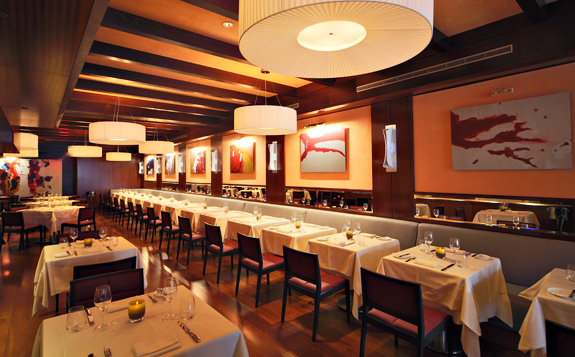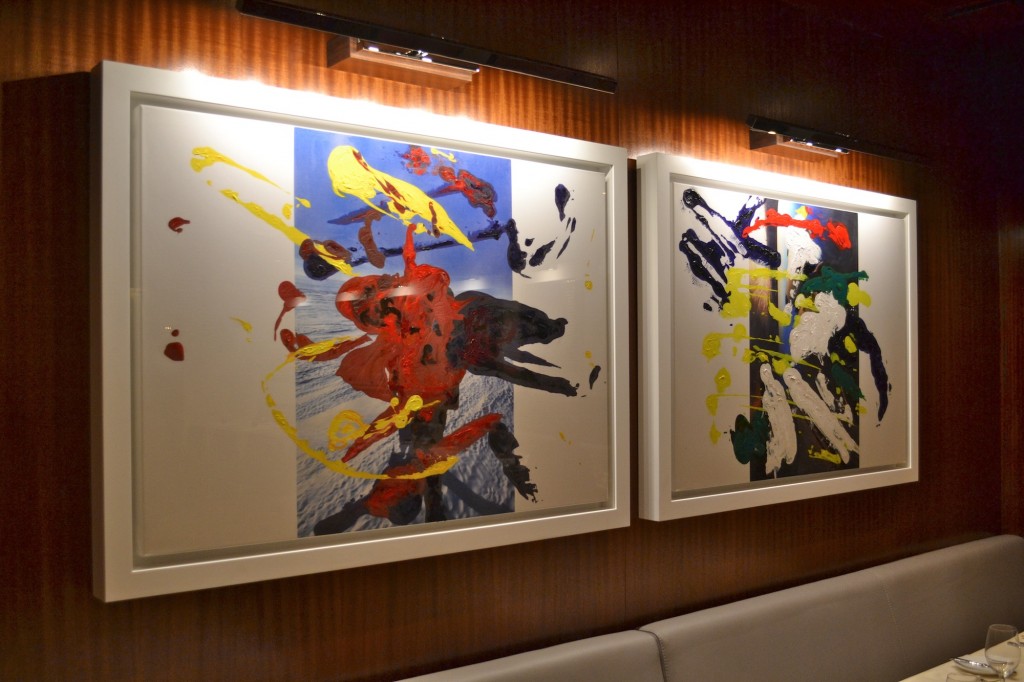 COSTATA, the fifth Manhattan restaurant from the Altamarea Group brings a contemporary steak concept to New York's SoHo neighborhood.
Altamarea Group has collaborated with contemporary British artist Nasser Azam, to showcase art that complements the energetic spirit of Costata and its downtown locale. Azam is known for his large public sculptures and paintings inspired by contemporary life. His sculpture, Athena, the tallest bronze sculpture in the UK, was installed at City Airport in the year of the London Olympics. During May his Evolutionary Loop 517 will be unveiled at the University of Aberdeen. In 2010 Azam completed a series of paintings in extreme conditions on an expedition to Antarctica.
The permanent installation created by Azam for Costata comprises sixteen works, including paintings and prints on aluminium and mirror, and a dazzling portrait After Carolyn: Green – a portrait of a fashion model reminiscent of a Warhol screenprint, evoking New York during the heyday of Studio 54.
On the first floor of the restaurant, the Antarctica Iterations series of oil and mixed media on canvas, represents the artist's memories of his famous trip to Antarctica, capturing the combination of blinding light, empty expanse, and rich colour that characterise these paintings. The Uncinia and Elyna series of inkjet prints on mirror present intriguing symbols of microscopic abstract imagery. Exotic and organic, these images are like islands, floating in their own infinite sea.
?
?Nasser Azam is a truly global artist: born in Pakistan in 1963, he lived and worked in Japan for several years, before settling in London where he has a studio.
Costata is located at 206 Spring Street near Sixth Avenue. Dinner is served Monday thru Sunday from 5pm to 12am. costatanyc.com
About Mark Westall