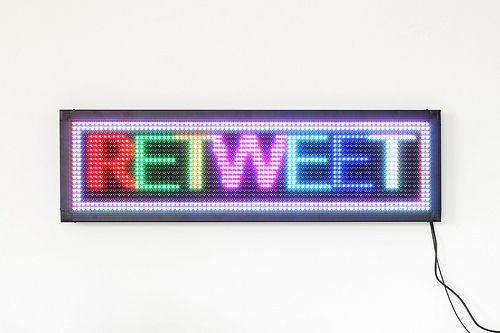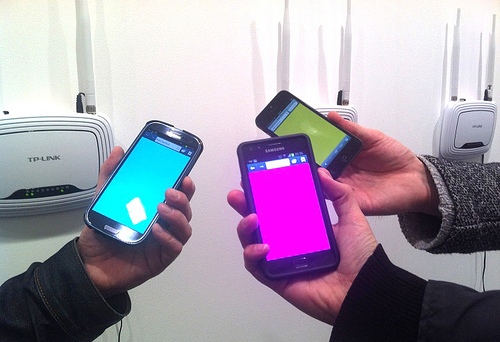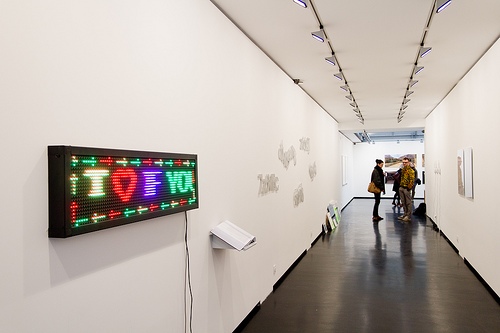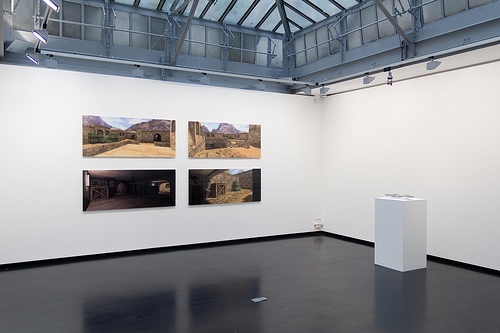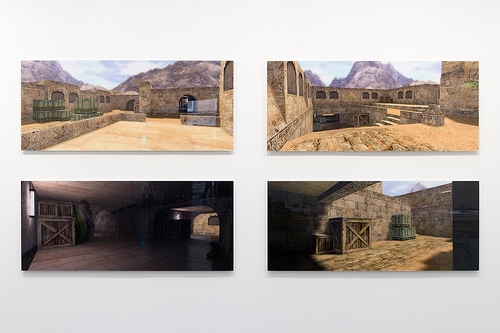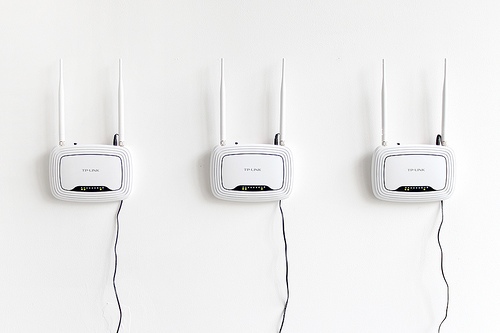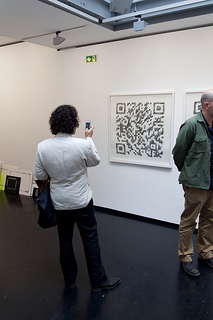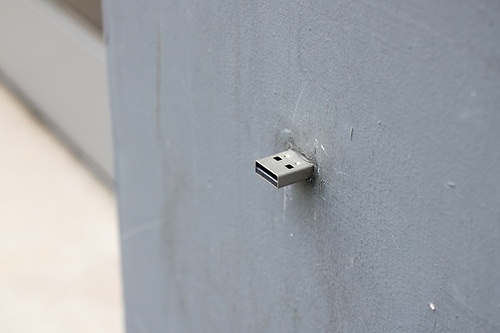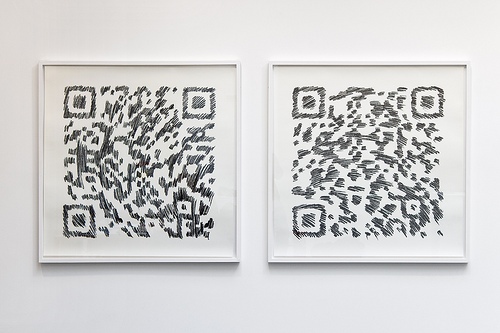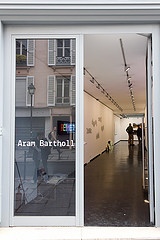 Until 22nd June xpo gallery 17 rue de Notre Dame de Nazareth, 75003 Paris
Aram Bartholl's work creates an interplay between internet, culture and reality. The versatile communication channels are taken for granted these days, but how do they influence us? According to the paradigm change of media research Bartholl not just asks what man is doing with the media, but what media does with man. The tension between public and private, online and offline, technology infatuation and everyday life creates the core of his producing.
For the show Retweet if you want more followers at xpo gallery, Paris exhibition Aram Bartholl created a series of new works questioning the Internet immanent ubiquitous scream for attention. The constant stream of codes, signs and change force the user to filter, decode and recalibrate every day. Screen scape of high speed time lines, hidden code, endless video or 3D space invade our minds for ever while large parts are blocked. The impossible to remember what link was hot last week is ignored by the calm, hypnotic glow of the screen which makes us smile.
Retweet this now!
Categories
Tags