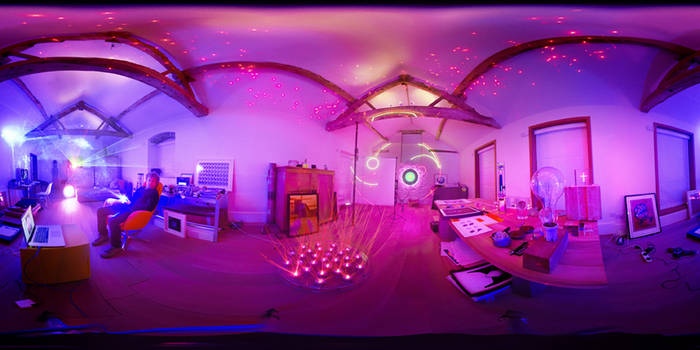 Chris Levine in his Studio 2013
1.If you weren't an artist, what else would you be?
I think we're all artists it's just a question of nurture and circumstance. Spirit is creative.
2. Can you tell us more about your work and what are the main ideas you would like to express?Increasingly it's a search for stillness and a perceptual space that connects with beauty and truth. It's beyond the written word.
3. How do you start the process of making work?
It comes from feelings and often enough a inspirational spark that is surfaces in meditation. From there it's often a practical process of manifesting the idea or vision.
4. Do you consider the viewer, when making your work?
Totally. My work is to be shared and connected to one and all.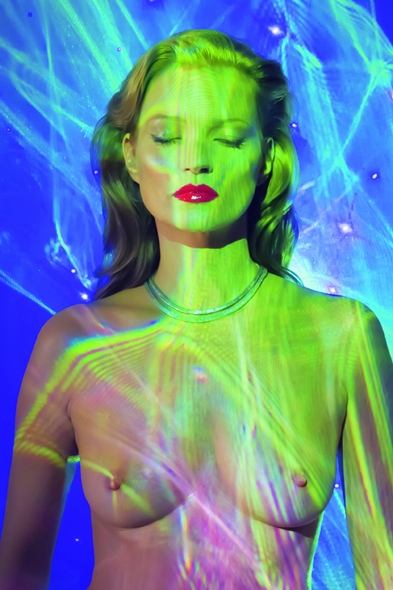 She's Light (Laser 3) 2013 Lenticular Lightbox | Archival Inkjet Print
5. Can you tell us what work you will be showing at Light 3.142 ?
In some respects I wanted to show the feelings and philosophy out of which Lightness of Being was born. It was inspired in the processes of my work in light and has a spiritual dimension. Some of the pieces are works that I experimented with along the way and have meaning to me. They've not been seen so I went back to them as works in progress and have editioned them to share them.
6. 3.142 ?
It's the number pi which relates to the geometry of the circle. I'm fascinated by sacred geometry and that numbers run through out reality.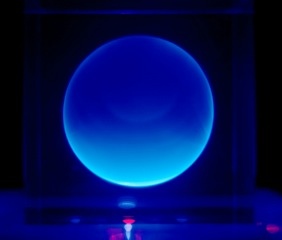 7. Name 3 artists that have inspired your work.
Takis. wikipedia.org/wiki/Takis
Turrell wikipedia.org/wiki/James_Turrell
Da Vinci wikipedia.org/wiki/Leonardo_da_Vinci
8. What defines something as a work of art?
The intent behind its production. For me true art is an expression of the soul.
9. Anytime, any place – which artist's body would you most like to inhabit?
Strange question I like strange.
10 If you had £314, 200 to spend on art , what would you buy ?
????
?
????
See Chris Levine NOW @FASlondon
CHRIS LEVINE Light 3.142 17th May – 15th June 2013 : 148 New Bond Street London W1S 2JT
Categories
Tags