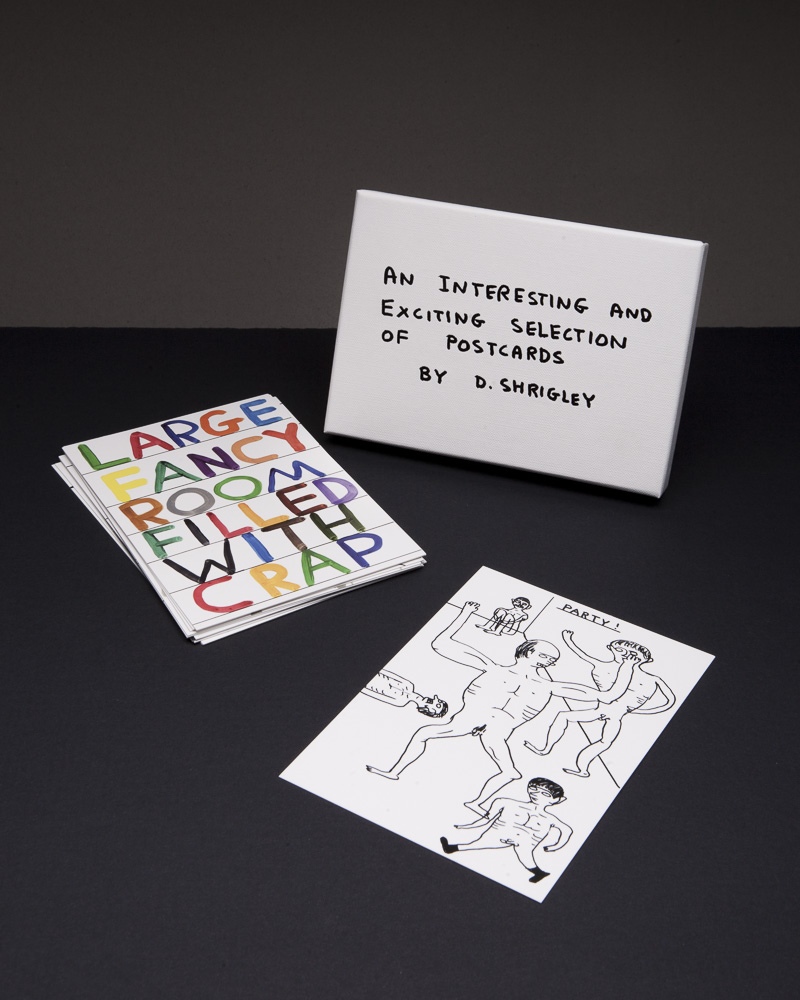 To celebrate David Shrigley nomination for The Turner Prize and him being made favourite to win
Polite publishing have given us one of his great postcard sets to win .
How awesome is that ! All you have to do to win is answer the question below send the answer to
Mark@FADemail.com putting AWESOME in the strap line .
Q: What awards has David Shrigley just been nominated for ?
The Winner will be announced on Tuesday 7th May
Check out even more cool fun stuff over at Polite : sites.politecards.com
About Polite :
Our Polite mission in life is to make the witty, wonderful world of contemporary art a bit easier to come by. We're Jack and Sarah Jackson – lucky enough to work with each other alongside some of our favourite contemporary artists and a whole host of brilliant, charming creative folk we've met along the way. We publish and produce lovely, lively, exciting, beautiful things that we hope everyone else loves as much as we do.
Terms + Conditions
1. Offer available until 7th May 2013.
2. Offer not transferable and cannot be used in conjunction with any other offer.
3. There is no cash alternative.
4. Offer is subject to the promotional partner's own terms and conditions
5. Offer only available online through FADwebsite
6. A FAD promotion.
Categories
Tags