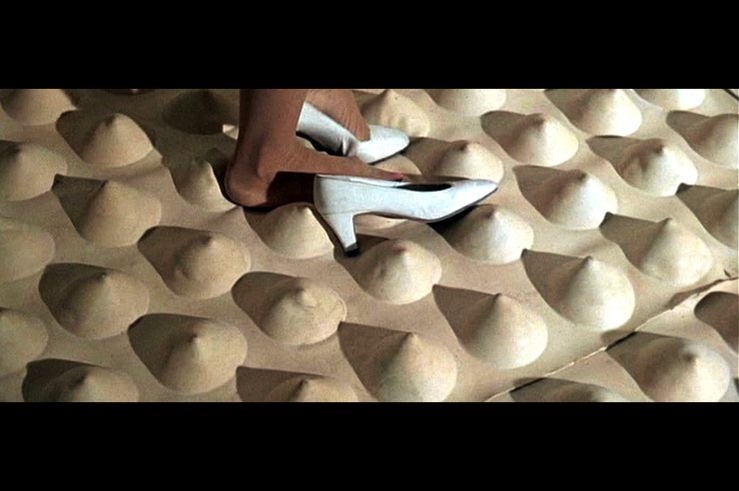 Eli Cortiñas, Bird, Cherry, Lover, 2010, 2 channel video, 8'/ Loop, colour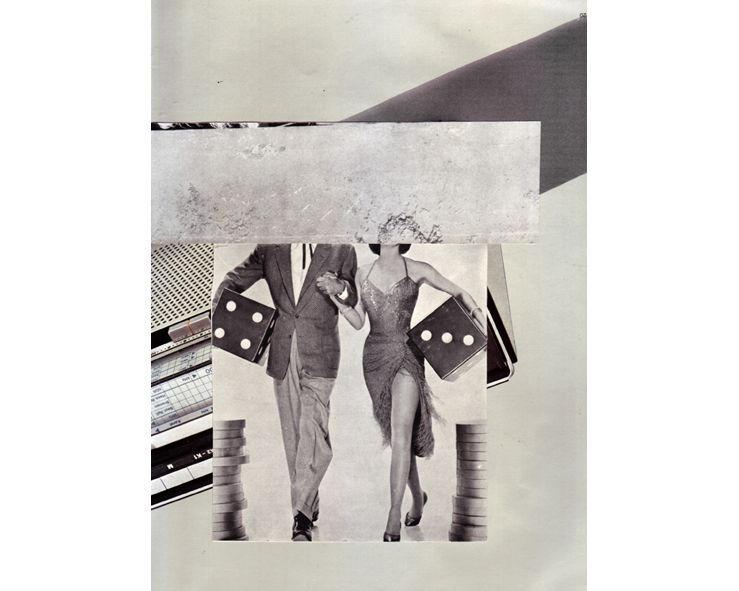 Eli Cortiñas, Dirty your face with longing and grace, 2013,collage on paper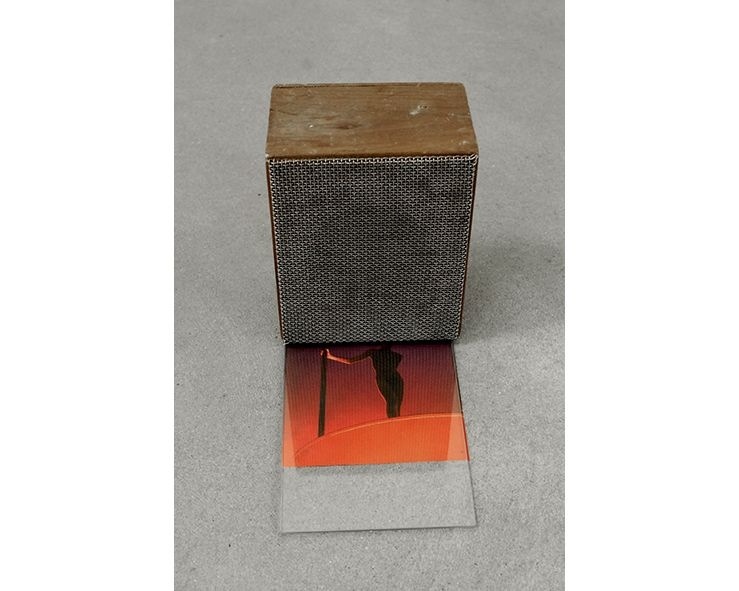 Uncanny Home I, 2012, found loud speaker, glass, paper, 23 x 18 x 33 cm


Eli Cortiñas, Dial M for Mother, 2008, 2 channel video, 11'30"/ Loop, colour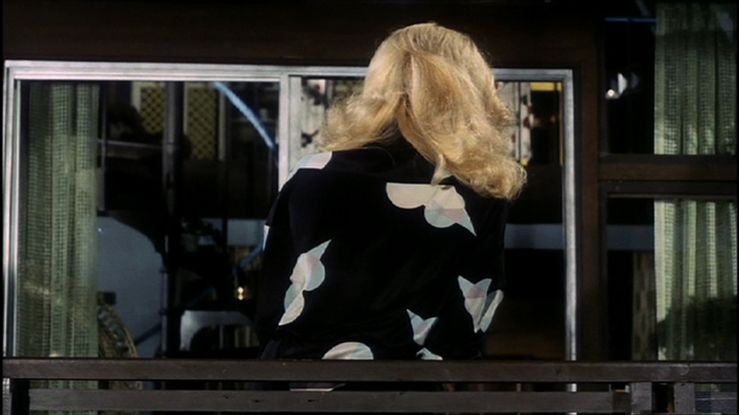 Eli Cortiñas, Confessions with an open curtain, 2011, single channel video, 5'30"/ Loop, colour
2nd May – 15th June 2013 ROKEBY 5-9 Hatton Wall London EC1N 8HX
This is Eli Cortiñas' first solo exhibition in London in which the artist presents a recent video work alongside assemblages and collages.
Throughout her practice Cortiñas uses found material. Her complex video's are based on existing footage that she selects from work by directors associated with auter theory. Cortiñas is fascinated with the filmic quality and vocabulary of the '60's and '70's, the film's dramatic compositions and the female roles depicted within them. Cortiñas collage's edited audio and visual moments from the selected films, often without acknowledging traditional or expected filmic devises such as linear narrative or space. Rather, the artist will mirror and double material, split screens or slow elements down to create an abstract space which ultimately foregrounds traditional filmic formula's and the representation and construction of the female characters. Furthermore through her erudite editing techniques the artist exposes classic cinematic narratives and the temporal construction of film by eluding them.
About The Artist
Eli Cortiñas was born in Las Palmas de Gran Canaria and currently lives and works in Berlin. Having studied at the European Film College in Denmark the artist attended the Academy of Media Arts Cologne. Her work has been exhibited at Videonale 14, Kunstmuseum Bonn, the 2nd Mardin Biennial, Turkey and the 3rd International Moscow Biennial, Centre Pompidou, Paris, The Guggenheim Gallery, L.A, Museum Ludwig, Cologne, Kunstraum Innsbruck, Künstlerhaus Mousonturm, Frankfurt am Main and the Museum for Contemporary Art Münster amongst others. Her work can currently be seen in Madonna to Madonna at Domus Artium (DA2), Salamanca, Spain and towards the end of 2013 the artist will have a solo presentation at Wilhelm-Hack-Museum, Ludwighafe.
Categories
Tags