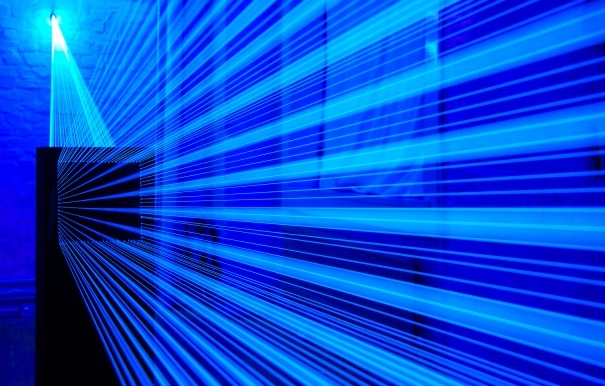 David Ogle, 08003, dimensions variable, fluorescent fishing line and ultraviolet light, 2010
Thursday 18th April to Sunday 21st April (Thur – Sat 12 – 6 pm/Sun 12 – 4 pm)
The Royal British Society of Sculptors presents the SUBTERRANEAN world of DAVID OGLE's light installations, the first of three Sculpture Shock pop-up exhibitions. The works challenge our perceptions of light and form through intricate 'drawings' through the darkness of these cavernous spaces underneath Waterloo Station. An unexpected fusion of the manual and the technological, Ogle uses light as a sculptural medium to create captivating and enigmatic interventions.
The Vaults, Arch 233, Leake Street, London SE1 7NN (follow Station Approach Road and take stairs on right).
Sculpture Shock encourages surprising site-specific spatial interventions in non-traditional spaces, outside the confines of the white cube.
http://www.sculptureshock.rbs.org.uk
About Mark Westall