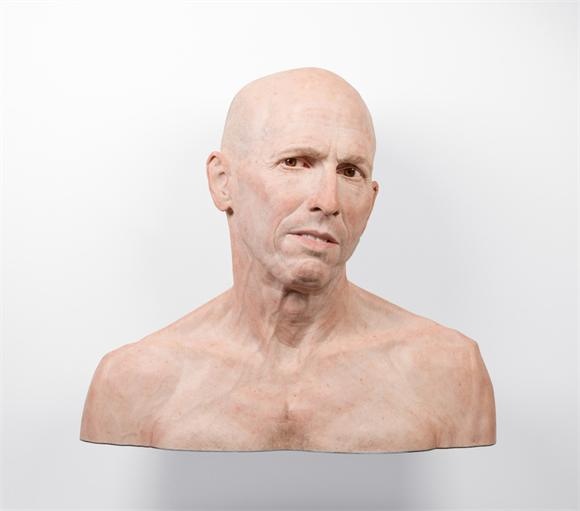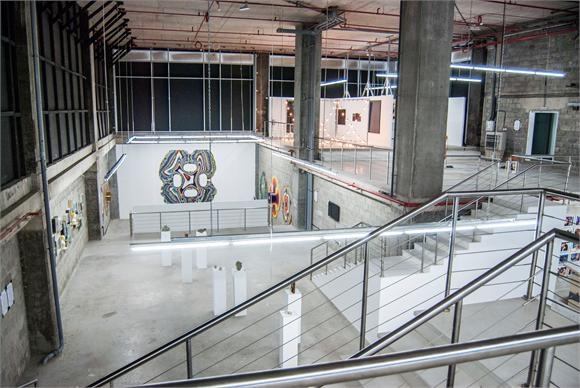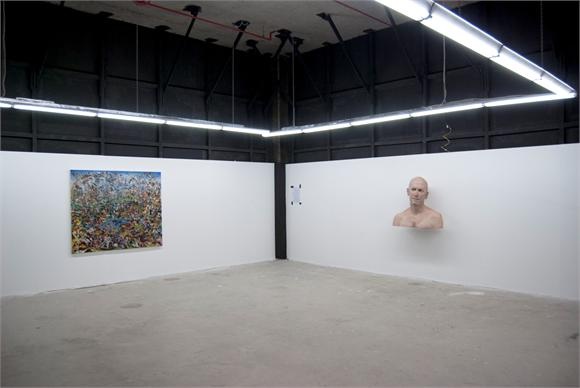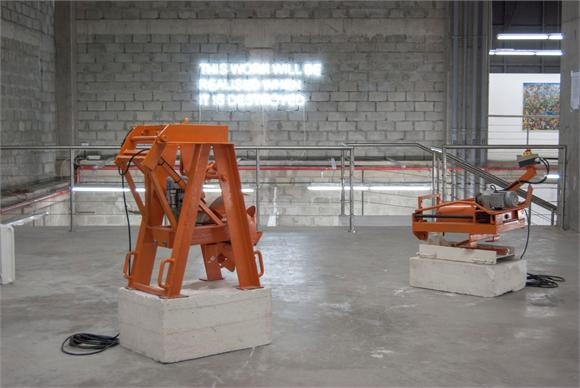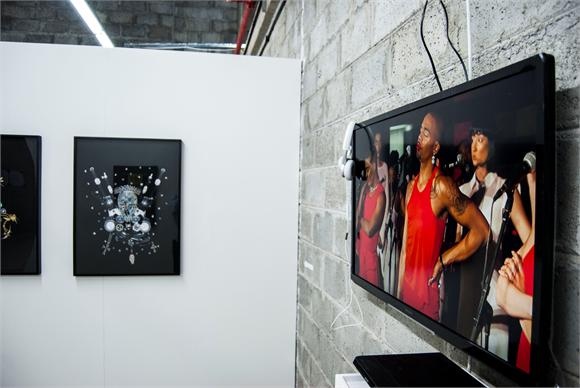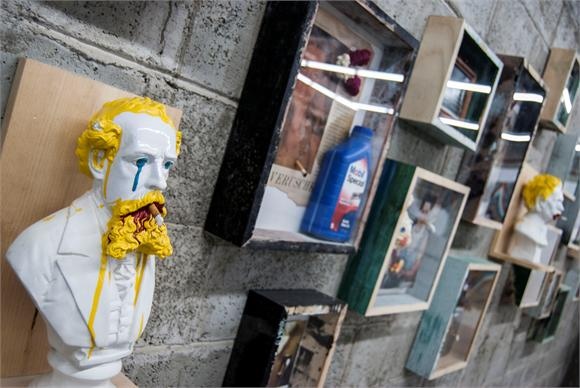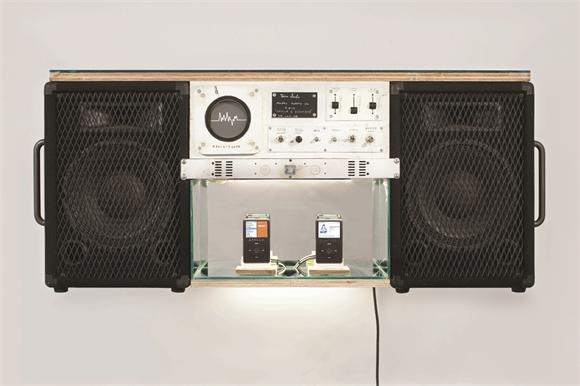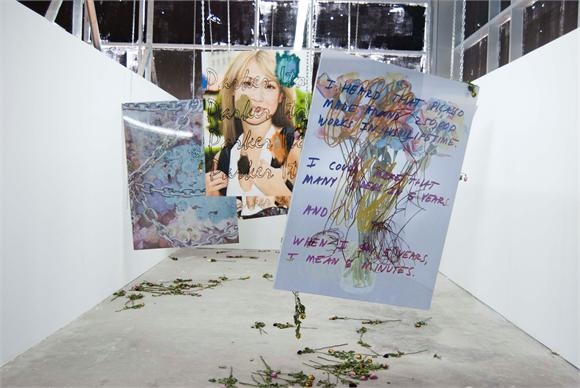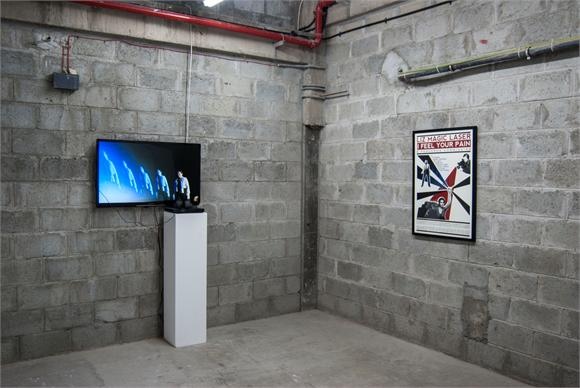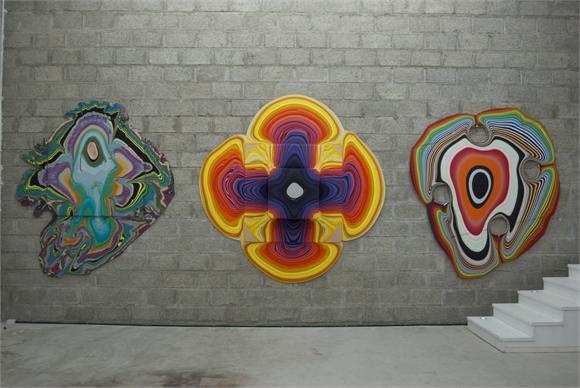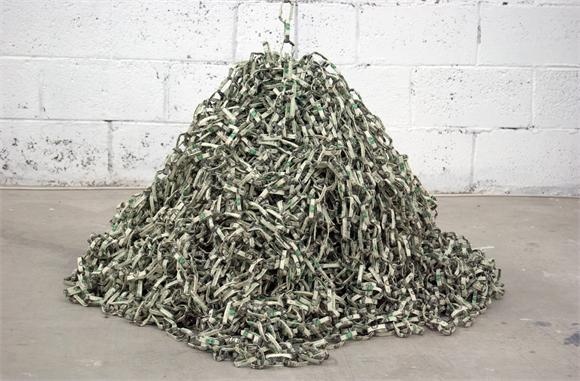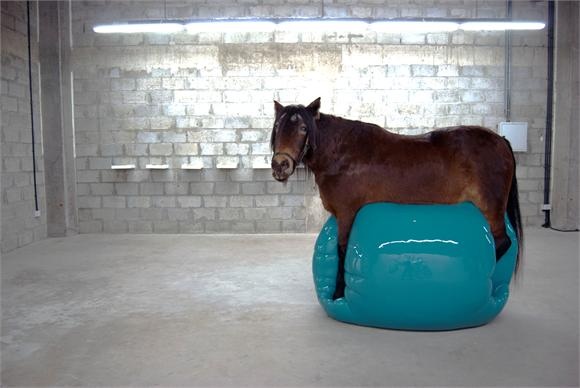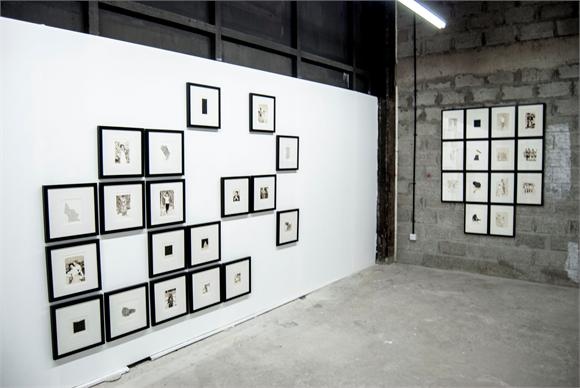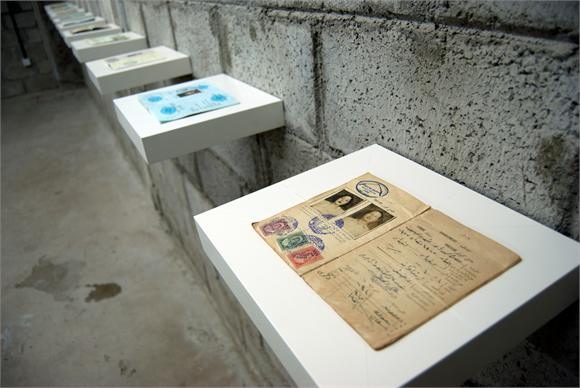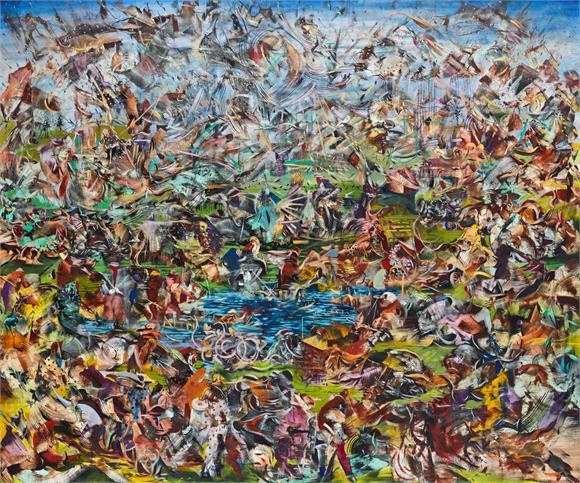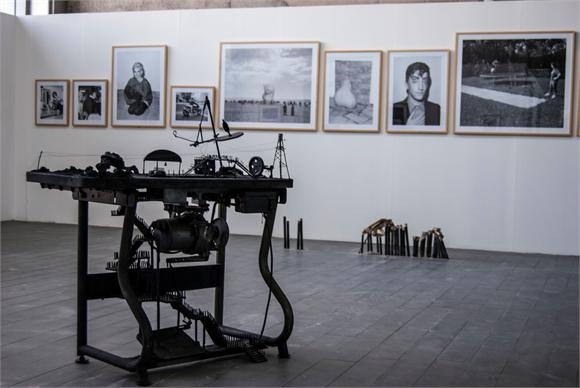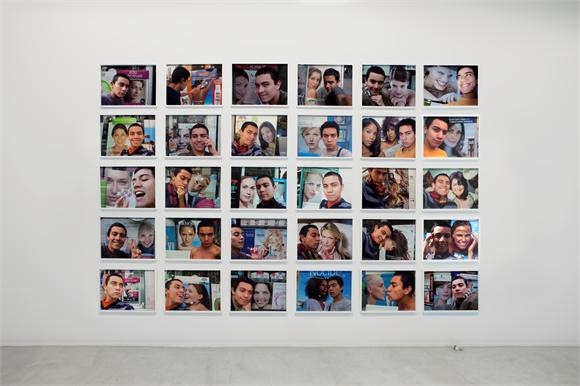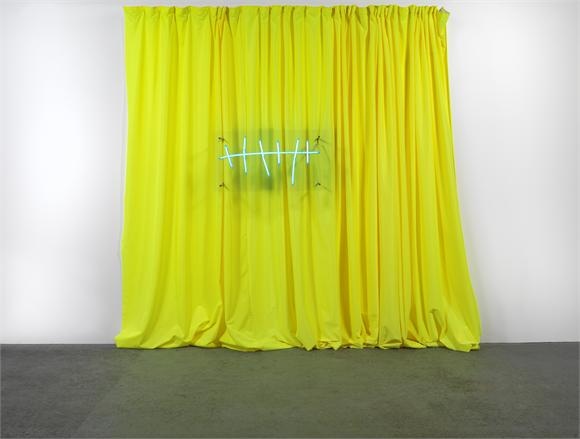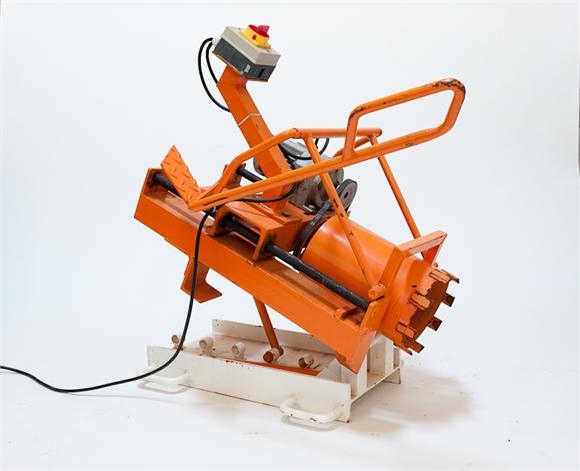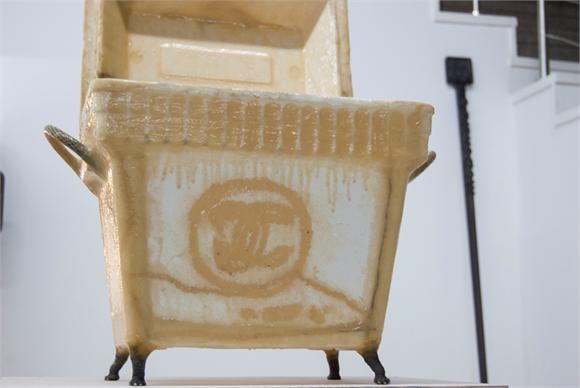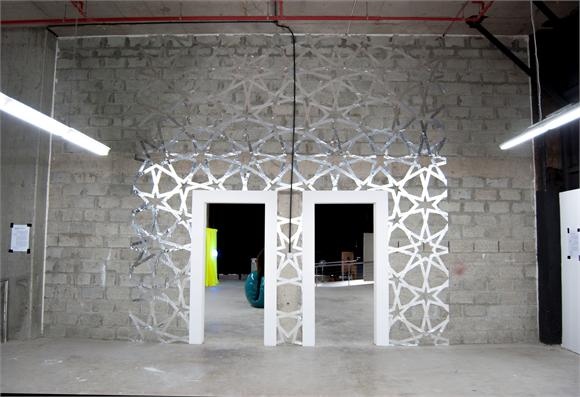 With 24 solo presentations and 300 artworks spread throughout 15,000 square feet of raw space, as well as an immersive series of off-site special projects with artists such as Jeremy Deller and Michael Rakowitz, these images are only a snapshot of what The Moving Museum produced in Dubai.
Gate Village, DIFC, Dubai Through to 25th April 2013
Artists Exhibiting
Ali Banisadr, Asger Carlsen, The Bruce High Quality Foundation, Eddie Peake , Evan Penny, Haroon Mirza, Holton Rower, Ivan Argote, James Capper, Jeremy Deller, Kasper Sonne, Liz Magic Laser, Michael Rakowtiz, Mohammed Qasim Ashfaq, Parker Ito, Rashaad Newsome, Robert Lazzarini, Ryan Gander, Saad Qureshi, Sarah Dornner, Stefan Bruggeman, Slavs and Tatars, Soheila Sokhanvari, Tom Sachs.
About The Moving Museum
The Moving Museum runs a travelling programme of contemporary art exhibitions and events in different cities across the world. Evolving the traditional museum model, this new approach responds directly to the global nature of the contemporary art world today. Its educational programming, museum quality production and network of international curatorial advisors takes the defining elements of the traditional museum on the road and into the 21st century with a travel itinerary that follows significant art world events. The programme aims to present new art and new ideas though a selection of the most innovative artists whose works are shaping contemporary art and developing its future. Through its unique format, the Moving Museum hopes to share important information and establish a dialogue with a crucial and ever changing audience. The Moving Museum is a not-for-profit Community Interest Company (CIC) with a mixed programme of selling and non-selling exhibitions. All sales of artworks are reinvested for future exhibitions, educational programming, publications, artwork commissions and events (in acccord with CIC laws) leaving behind artworks as well as ideas in each of the cities it visits. The Moving Museum was founded by Aya Mousawi and Simon Sakhai in an effort to establish a new institutional model to support contemporary art practice.
Categories
Tags