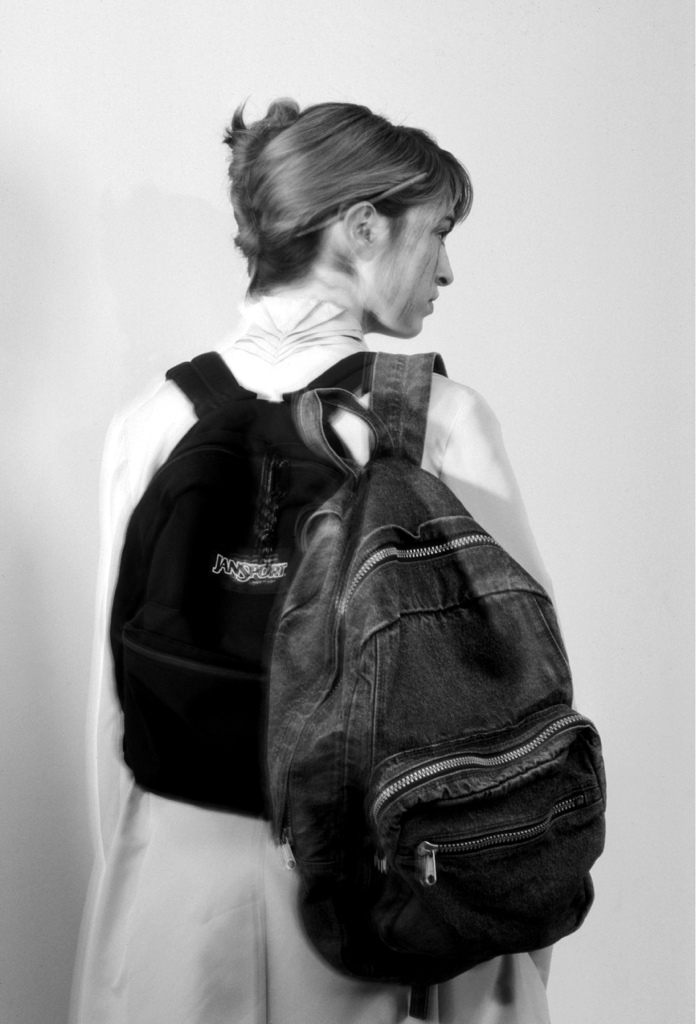 Bernadette Corporation Creation of a False Feeling, 2000 Photographer: Cris Moor Courtesy Bernadette Corporation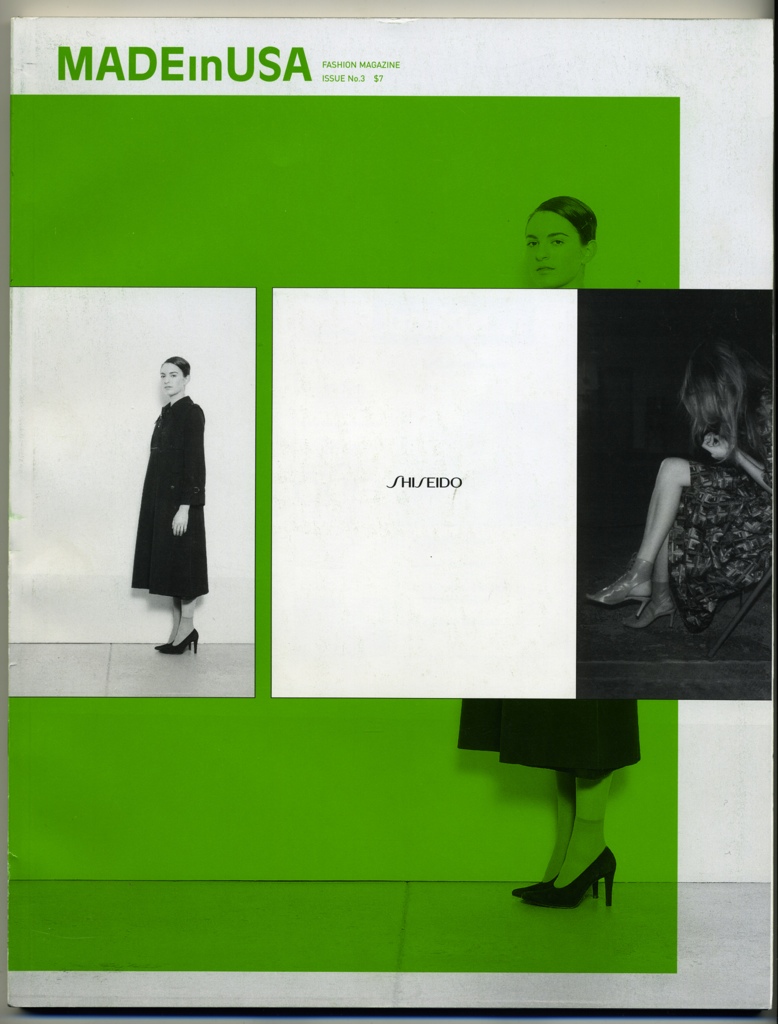 Cover of Made in USA, issue 3, 2001, A magazine edited/published by Bernadette Corporation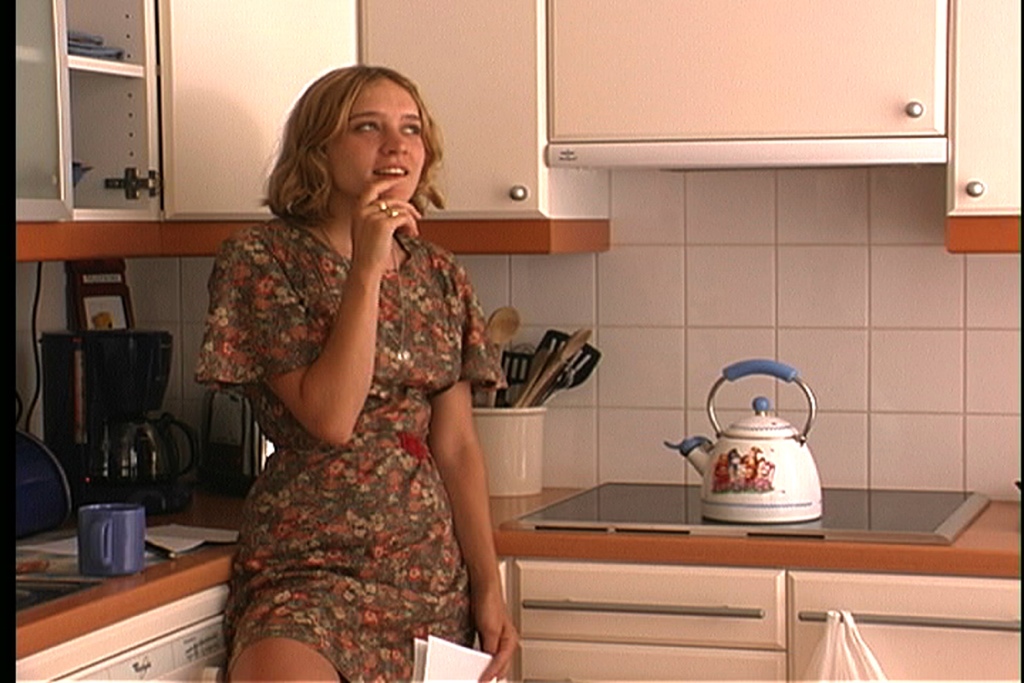 Bernadette Corporation still from Get Rid of Yourself, 2003 DV, color/sound, 60 mins Distributed by EAI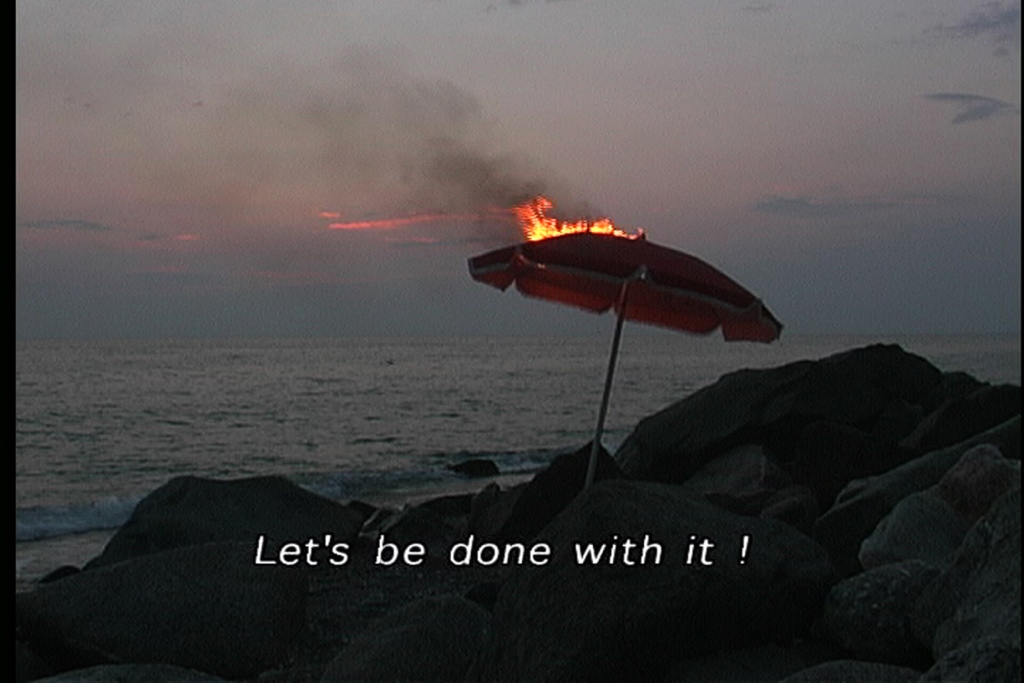 Bernadette Corporation still from Get Rid of Yourself, 2003 DV, color/sound, 60 mins
Distributed by EAI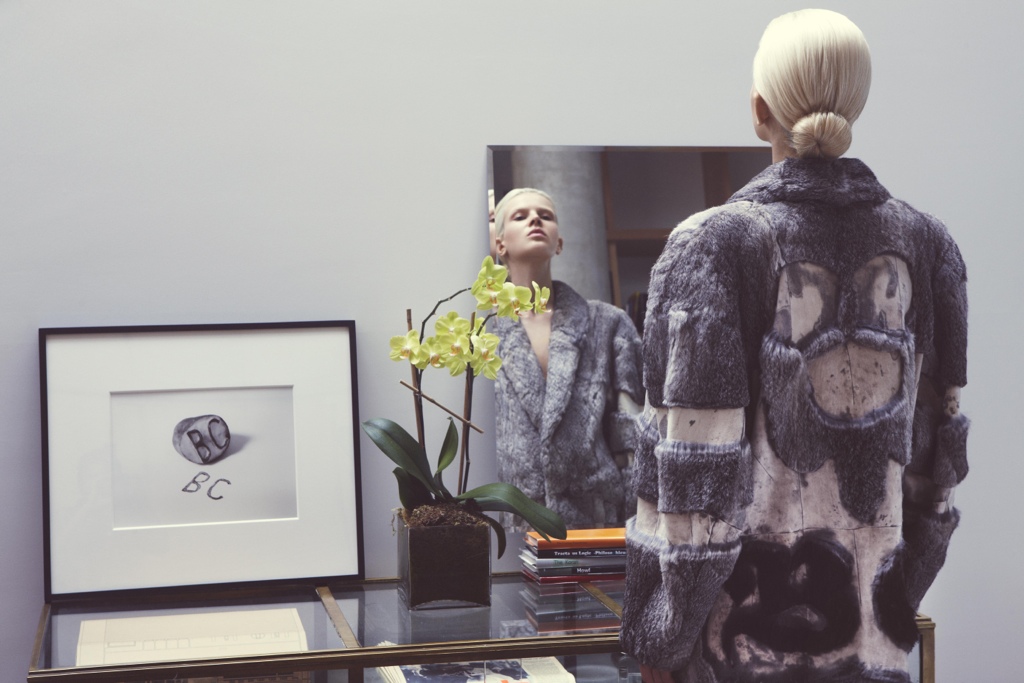 Bernadette Corporation BC Reloaded, 2012 Bernadette Corporation with Benjamin Alexander Huseby Courtesy the artists and Greene Naftali Gallery, New York; Cabinet, London; Galerie Meyer Kainer, Vienna; Galerie NEU, Berlin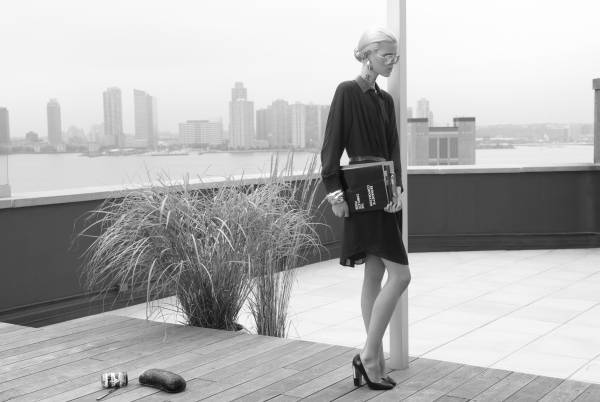 BC Reloaded, 2012. Bernadette Corporation with Benjamin Alexander Huseby. Courtesy the artists and Greene Naftali Gallery, New York; Cabinet, London; Galerie Meyer Kainer, Vienna; Galerie NEU, Berlin.
Bernadette Corporation: 2000 Wasted Years 27th March – 9th June 2013 Institute of Contemporary Arts The Mall, London, SW1Y 5AH www.ica.org.uk/
One of the most significant art collectives working today, Bernadette Corporation (BC) has been influential in presenting a conceptual alternative for making art. They emerged in 1993 in a New York obsessed with Calvin Klein and Kate Moss but hit by recession. Their eclectic work over the past 19 years, which started with the foundation of a high-end fashion label and later came to include film and writing, explores consumerism and branding strategies while reflecting the economic and social history of New York and the impact of 9/11 on the city. While three figures – Bernadette Van-Huy, John Kelsey and Antek Walczak – have always been central to BC, the collective has collaborated with a number of artists including Rita Ackermann, Mark Borthwick and Chloe Sevigny. This exhibition at the ICA traces BC's work and influence and presents their major fashion, film and writing projects for the first time in London.
The group formed as a 'scene' at Club USA, a nightclub that existed between 1992 and 1995 near Times Square. Kelsey recalls, "Nobody had money, everybody was young, so it made a lot of sense to band together and do things collectively. There was a real DIY ethic at that time." Nineties New York was dominated by big brand fashioning advertising and the creative crossover between art and fashion was in bloom. In response to this, the first project launched by Bernadette Corporation was their own high-end fashion label. Mimicking the visual strategies of the fashion world they explored the hierarchy of fashion and art and the economic drive of the fashion world, while working on fashion shoots with the world's glossiest magazines. This irony saw them insert references to immigration and class as well as counterfeit goods into fashion shoots, and audition models for their catwalks through the Yellow Pages.
The label lasted until 1997 and was followed by the magazine Made in USA in which fashion imagery and advertising was placed alongside philosophical art texts. At the height of the anti-capitalist movement in 2001 they started working on the film that would eventually become Get Rid of Yourself mixing images of anti-global protest with footage of Chloe Sevigny re-performing sections of activists' speeches in a kitchen. In the middle of editing Get Rid of Yourself, 9/11 changed everything – including the film. In response to these changes, BC started a collective writing project that resulted in a novel by one hundred and fifty writers – Reena Spaulings (2005). Loosely based around the central character, an identity-less, blank, bland model, it is also a story about the post-9/11 New York landscape. While BC has continued to make films, explore promotional campaigns and instigate collective writing, recent projects have seen more emphasis on the 'object', following the failure of a cinema project in all but its merchandising content.
The ICA exhibition will present projects from the last 19 years, including the bodies of work mentioned above, through a timeline mapping their archival material. This is accompanied by a pavilion,designed in collaboration with Gideon Ponte, which will present a series of works including Media Hot & Cold, 10 hardcover publish-on-demand books, and video work Get Rid of Yourself. Vitrines and lightboxes will present a variety of Bernadette Corporation 'merchandise' such as Mug Stanzas, digital printed coffee mugs and Retrospective Scarves, 7 inkjet printed silk scarves. In addition, graphic wall based works including Smash False Dreamlands and Village Voice novel review will also punctuate the gallery spaces.
In conjunction with Bernadette Corporation the ICA presents The Independent Group: Parallel of Art & Life in the Reading Room, which brings together a range of artworks, design objects and ephemera.
The Group met at the ICA in Dover Street from 1952-5 and included Alison and Peter Smithson, Richard Hamilton, Eduardo Paolozzi, William Turnbull, Frank Cordell and writer Lawrence Alloway. Celebrated today as the so-called "Fathers of Pop", the Group worked with art, science, technology and popular culture. The Group challenged modernism working beyond traditional boundaries and conventional discipline areas. Bernadette Corporation continues that trajectory, in their own words "these are the final days of contemporary art and we're happy to have a seat at the table."
An accompanying series of talks and events will look more closely at the artists collective in the context of the history of the ICA, an organisation itself founded by artists.
For a list of talk and events visit: www.ica.org.uk/whatson.
About Bernadette Corporation
Bernadette Corporation is currently based in New York as a collaborative with three principal members, Bernadette Van-Huy, John Kelsey and Antek Walczak. Bernadette Corporation has had solo exhibitions at galleries and institutions including Galerie Meyer Kainer, Vienna (2011); Galerie NEU, Berlin (2010); Greene Naftali, New York (2009); Kunsthalle Zürich (2008); Künstlerhaus Stuttgart (2007); Witte de With, Rotterdam (2005); Galerie Meerrettich, Berlin (2003); and American Fine Arts, New York (1997). The collective's work has been exhibited in group exhibitions including; Nothing in the World But Youth, Turner Contemporary, Margate (2011); 4th Moscow Biennial of Contemporary Art, Moscow (2011); Not in Fashion: Fashion and Photography in the 90s, Museum für Moderne Kunst, Frankfurt (2010); 9 Screens, MoMA, New York (2010); Manifesta 7, Trentino-South Tyrol (2008); Cult of the Artist, Hamburger Banhof, Berlin (2008); Shandismus. Autorschaft als Genre, Wiener Secession, Vienna (2007); Make Your Own Life: Artists In and Out of Cologne, Institute of Contemporary Art, Philadelphia (2006); Whitney Biennial 2006, Day for Night, Whitney Museum of American Art, New York (2006); Populism, Stedelijk Museum, Amsterdam (2005); The Big Nothing, Institute of Contemporary Art, Philadelphia (2004); Ex-Argentina, Museum Ludwig, Cologne (2004); Let's Entertain, Walker Arts Center, Minneapolis, Minnesotta (2000). Publications by Bernadette Corporation include The Complete Poem (Walther König, 2011); Eine Pinot Grigio, Bitte (Sternberg Press, 2007); and Reena Spaulings (Semiotext(e), 2005). Bernadette Corporation's ready-to-wear women's fashion line appeared in magazines including i-D, The Face, Dazed and Confused, Index Magazine, Harper's Bazaar, Purple, and Visionaire between 1995 and 1998.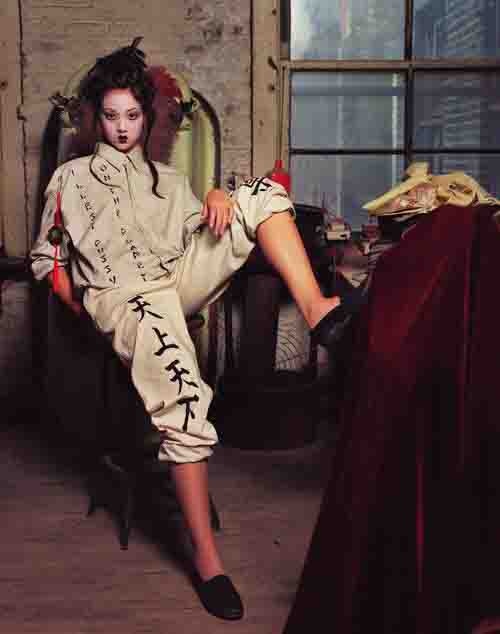 Clothing and styling: Bernadette Van Huy Photographer: Cris Moor Courtesy Bernadette Corporation
Categories
Tags