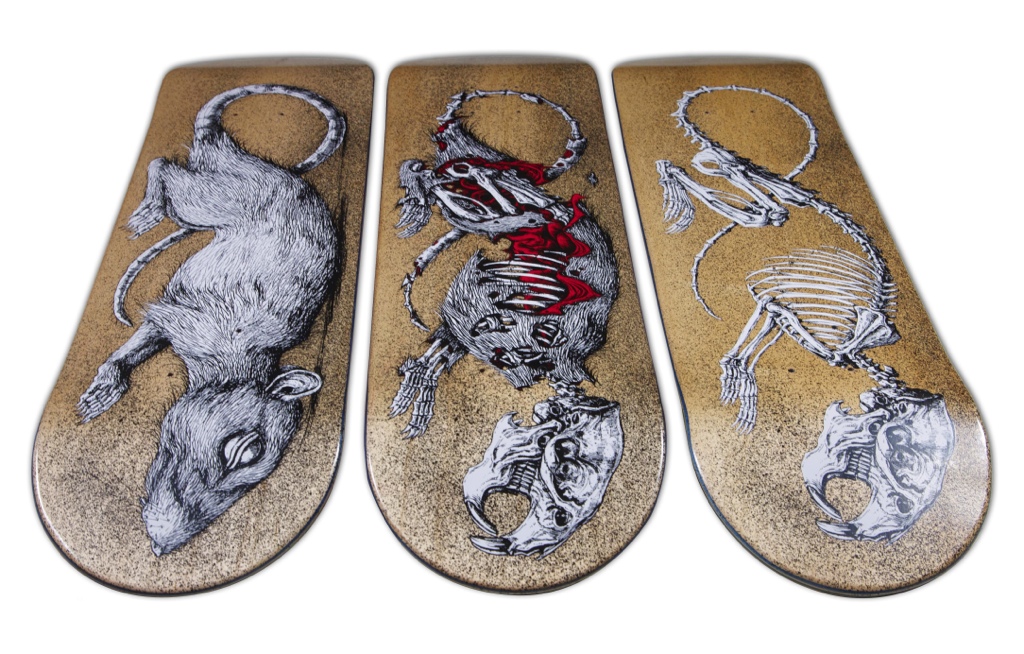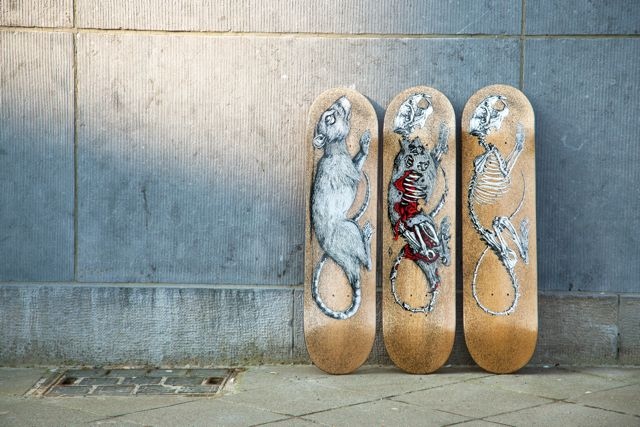 Today SK8room, the first online platform to promote fine art skateboards around the world launches. To celebrate the site teamed up with notorious street artist ROA on 3 variations of limited edition skateboard decks that will be available from today Monday 11th of March. Twenty percent of all sales will be donated to Skateistan, a not-for-profit that teaches empowerment through skateboarding to children in impoverished countries like Afghanistan and Cambodia.

As part of the ongoing project, ROA and The SK8room traveled to Cambodia to visit Skateistan.
Begun as a private collection in the nineties, The SK8room has become the most complete online catalog of skateboard art on offer for collectors and enthusiasts alike. The collection contains over 100 artists ranging from contemporary superstars like Hirst and Koons to the Manga images of Murakami and colourful figures of Haring, with thousands of decks available for purchase through their website. Within the reach of new and seasoned collectors, the boards range from hand drawn and signed originals to limited editions numbered in the deck. With international artists creating their own skate decks, it is a sign of the times that skateboarding and art have collided with one another to create a medium that is showcased around the world in exhibitions of museums and galleries alike.
Each of the 3 decks (Decay 1, 2 & 3) are printed at 150 ex. +15AP on 7 ply Canadian maple and measure 80x20cm. Each of the 3 versions are a limited edition of 125 signed in the deck boards and 25 hand signed decks. Unsigned decks cost 450€ and hand signed decks cost 950€.
Every purchase includes free international shipping and 20% of sales will be donated to Skateistan. The ROA x The SK8room skate decks will be available for sale only through www.thesk8room.com beginning TODAY Monday March 11.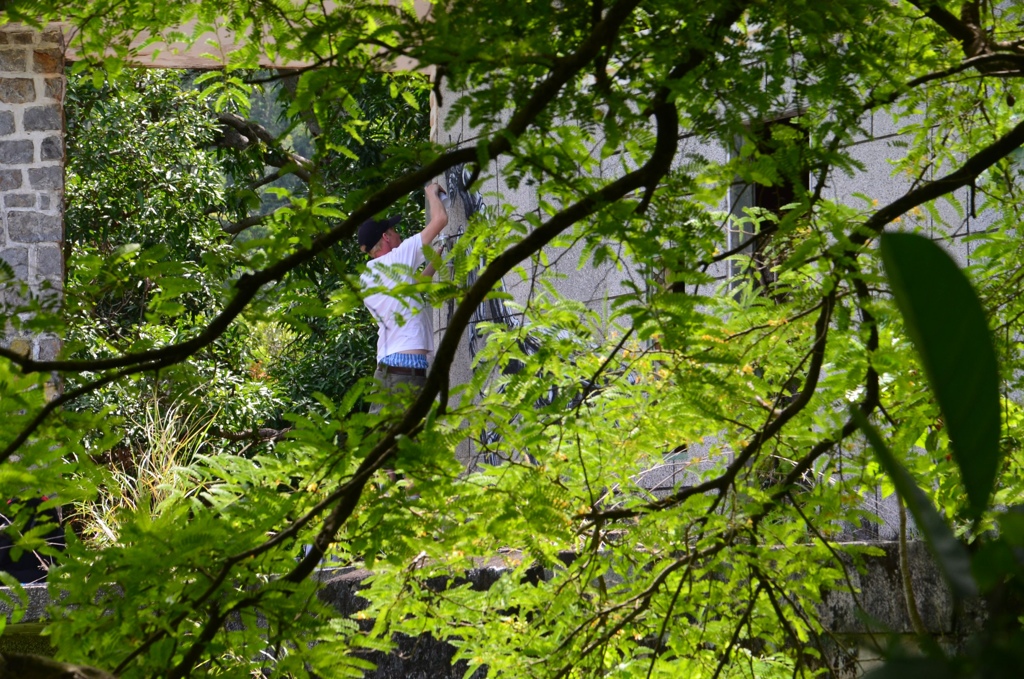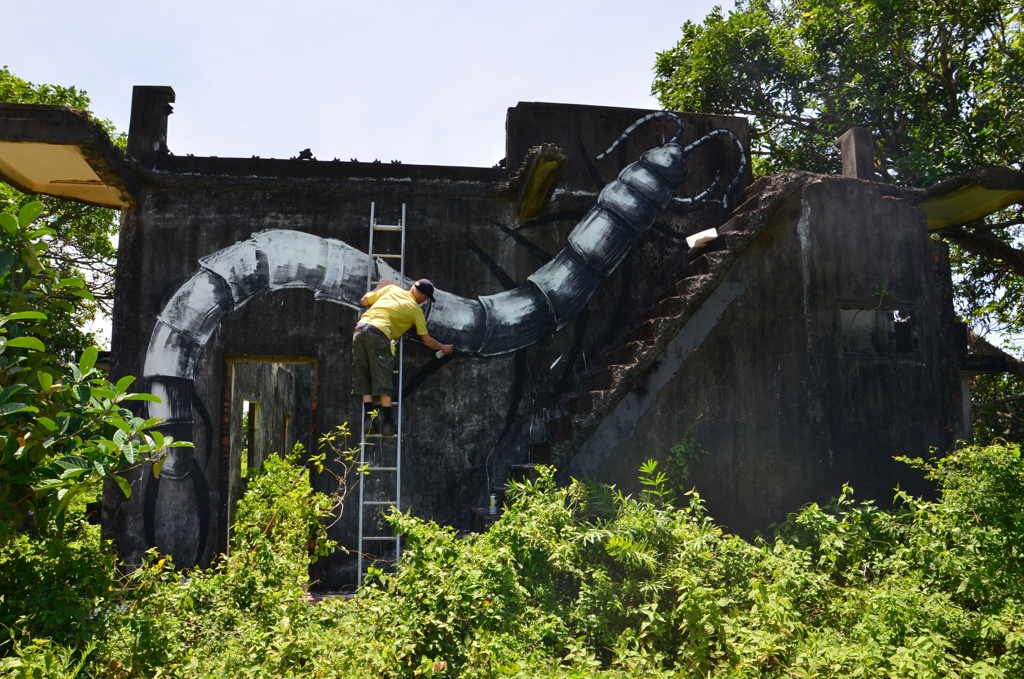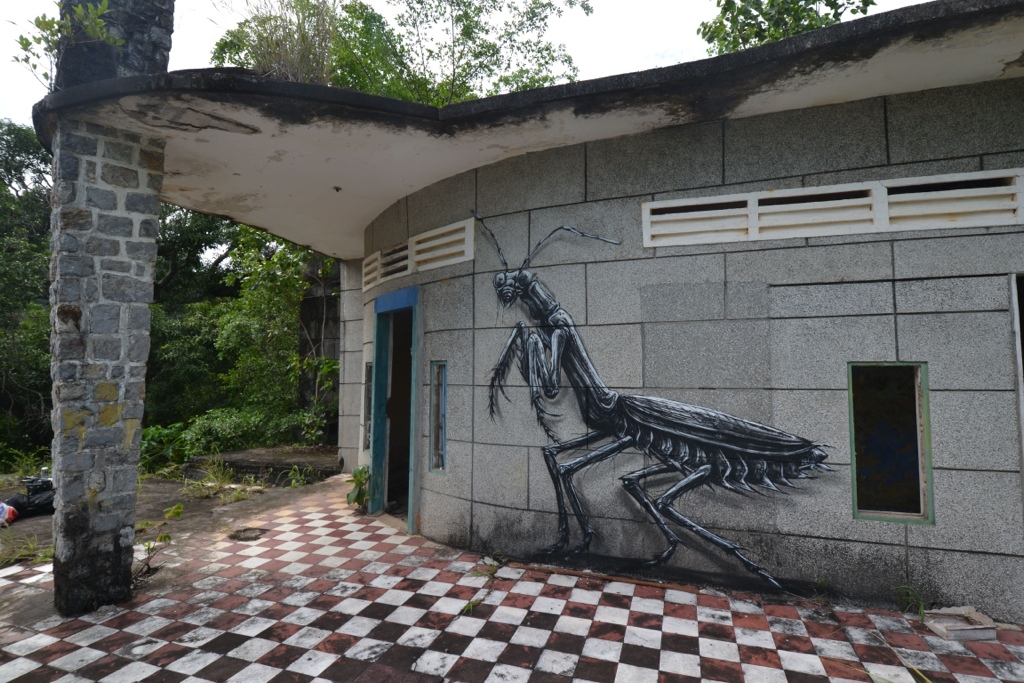 About Mark Westall