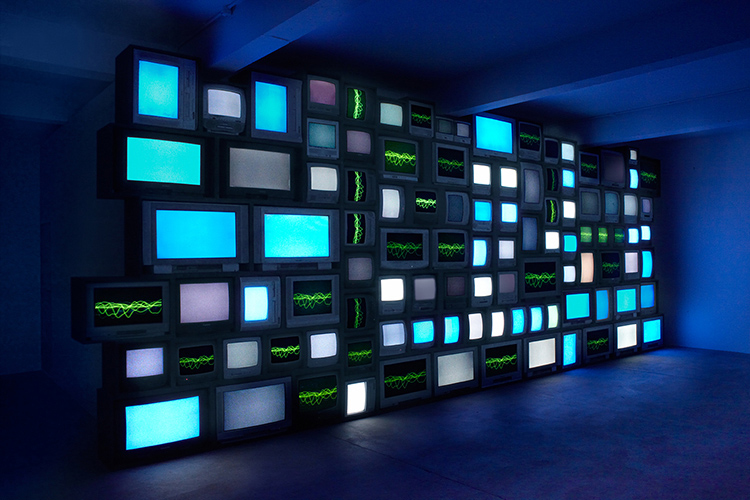 Installation photography by Peter White.
Matt's Gallery 42–44 Copperfield Road, London E3 4RR
Susan Hiller's Channels is a vast audio-sculptural installation in which disembodied voices report on 'near death' experiences. Hiller uses audio accounts in many languages from people who believe they have experienced death as the raw materials for her new work. Vivid stories of those who believe they have died and returned to tell the tale constitute a remarkable contemporary archive, whether the accounts are regarded as metaphors, misconceptions, myths, delusions or truth.
Susan Hiller's work is held in the collections of Tate, London; Centre Georges Pompidou, Paris; Museum Ludwig, Cologne; and Moderna Museet, Stockholm. Hiller was included in dOCUMENTA 13 in 2012, and was the subject of a major retrospective at Tate Britain in 2011.
Susan Hiller: Channels at Matt's Gallery until 14 April.
Categories
Tags