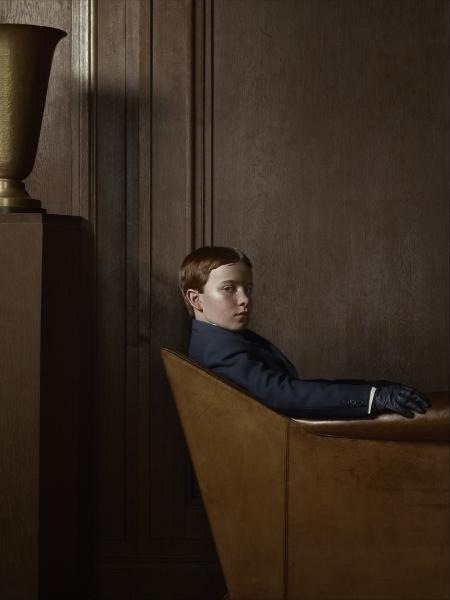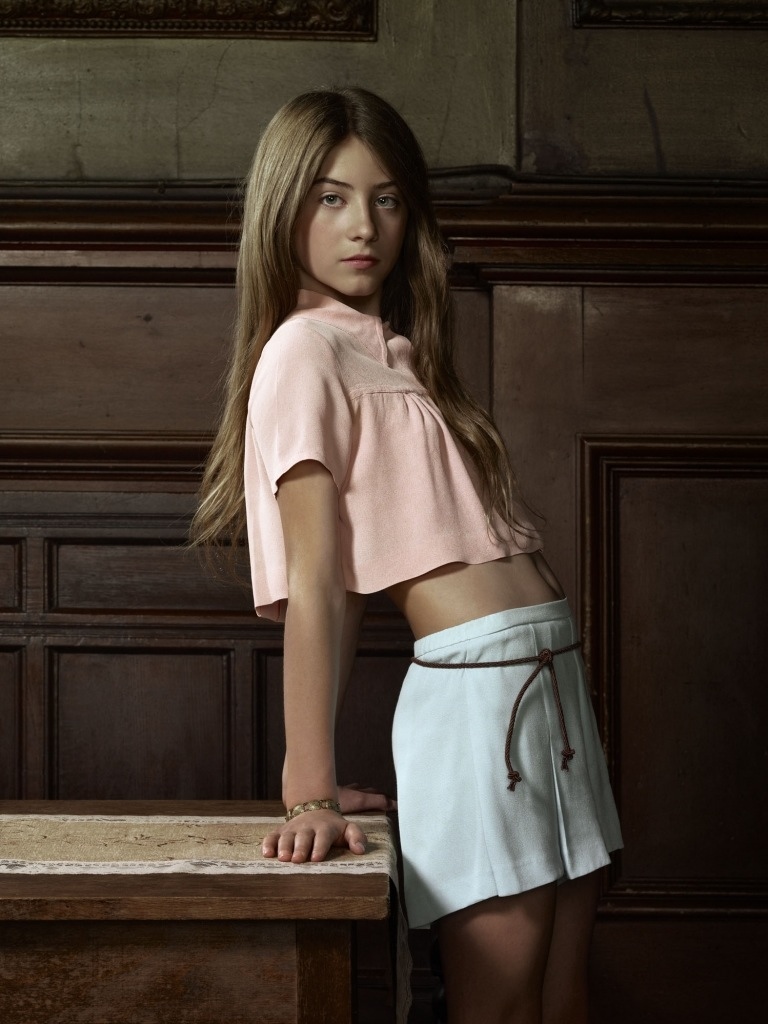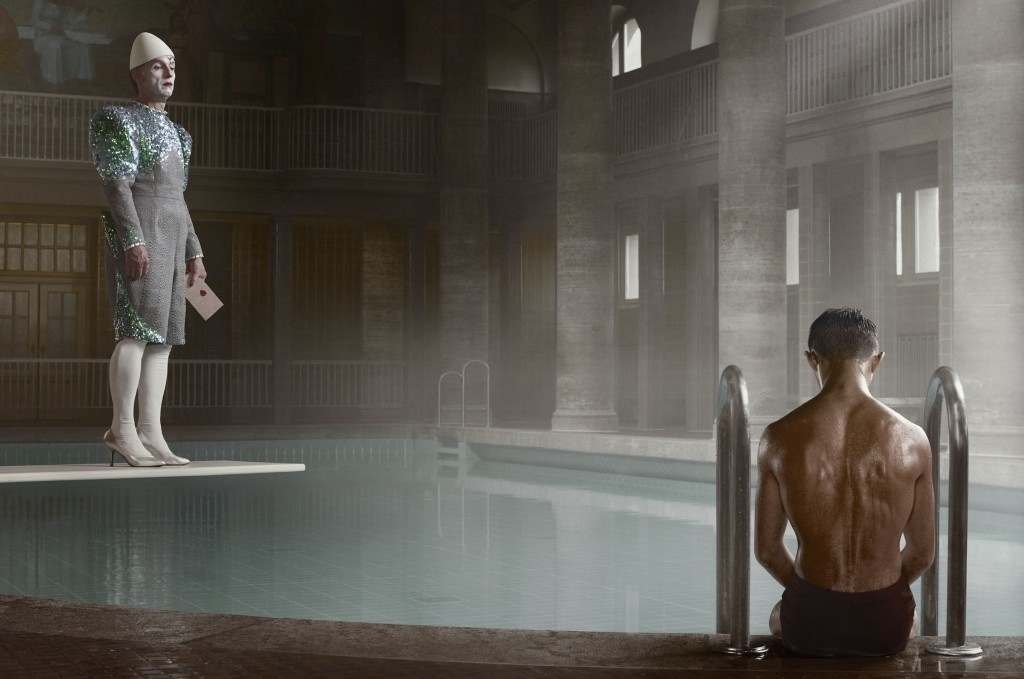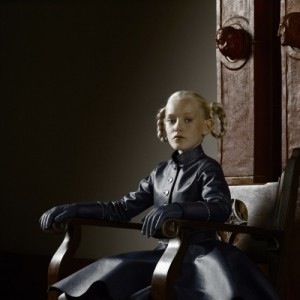 7th March – 10th May 2013 Hamiltons Gallery 13, Carlos, Place, London W1K 2EU.
www.hamiltonsgallery.com
Erwin Olaf's most recent series of work, 'Berlin' is a significant departure from his previous projects, 'Berlin' is set and shot on location at six different historical locations throughout the grand city, rather than in imagined settings, constructed in Olaf's Amsterdam studio.
Following the recent awarding of the Vermeer Prize to Olaf (the most important cultural recognition conferred by the Dutch government), this latest series further reiterates his status as one of the world's most talented, prolific and influential artists. With 'Berlin', Olaf has again broken the boundaries of contemporary photographic practice. Creating powerful imagery that is at once historical and contemporary, with a tension-filled and ever-shifting narrative, the artist manages to entrance, perplex, confound and delight viewers.
Esteemed photographic critic Francis Hodgson, in his essay exploring 'Berlin', comments:
'You could see Berlin as an opera. There are the grand elements from history, which are like the bits of legend or myth or biblical story that make up the plots of opera. Here are some of them: The Neue Sachlichkeit (the New Objectivity, an art-history label for the harsh realism of painters such as Otto Dix or Christian Schad). Here's the building where John Kennedy called himself a Berliner ("lift your eyes beyond the dangers of today, to the hopes of tomorrow, beyond the freedom merely of this city of Berlin, or your country of Germany, to the advance of freedom everywhere."). Here is a broad hinted reminder of the great Jesse Owens, carrying off the plaudits at Hitler's own Olympiad, and making a mockery of the Chancellor's racism in doing so. Here's the peculiar sub-culture of the duelling clubs, there's a kid who looks uncomfortably like an enthusiastic recruit to the Hitler Youth, with his slicked hair and his black leather gloves. These are concrete references but not deployed to be specific. Olaf uses them to take us through a range of moods, exactly as opera does. We don't need an exact narrative because so many of the historical references are so clear. Instead we get a set of pictures just imbued with Berlin.'
In addition to Olaf's trademark large-format colour prints on view at Hamiltons, he presents something new to his oeuvre: small-format carbon prints, all individually self and handmade.
These are mesmerizing objects, each one unique in tonality and appearance, captured through the eye of an artist and produced by the hands of a craftsman. The prints are created in an edition of only 3, using an almost extinct photographic process – intensifying the viewer's experience of looking into the a past era, whilst remaining securely anchored in the present.
An artist's talk, given in conjunction with the University of Westminster, is planned for a central London location on Wednesday 6th March; enquire for full details.
About The Artist
Born in 1959 in Hilversum (the Netherlands), lives in Amsterdam (the Netherlands).
Erwin Olaf's art implicitly visualises the unspoken, the overlooked, that which typically resists easy documentation. Olaf's trademark is to address social issues, taboos and bourgeois conventions within the framework of a highly stylised and cunning mode of imagery. With the aid of his razor-sharp aesthetic intuition, Olaf purposely conceals his themes so that the viewer unconsciously and initially accepts the concealment found in his photo series. Yet in the end, his unconventional style never fails to deliver dramatic visual and emotional impact. By providing scenic and striking design, along with the utmost perfect composition in his typical, immaculate 'OWN' style, combined with his passion for conceiving flawless scenarios, he vividly captures the essence of contemporary life.
Mixing photo journalism with studio photography, Olaf emerged on the international art scene in 1988, when his series Chessmen was awarded the first prize in the Young European Photographer competition. This award was followed by an exhibition at the Ludwig Museum in Cologne, Germany in the same year. In his earlier work on the subject of social exclusion Olaf was deliberately disturbing with the intention of raising awareness and he was dedicated towards exploring issues of class, race, sexual taste, beliefs, habits and grace. In the series Rain (2004), Hope (2005), Grief (2007) and Fall (2008) Olaf challenges the notion of domestic bliss. Dusk (2009) and Dawn (2010) show how culture can become repression, despite a beautiful appearance. A similar disengagement takes place in Olaf's Hotel (2010) series in which he explores the subtle range of detached melancholic emotions in dimly-lit exquisitely furnished timeless hotel rooms. In the series The Siege and Relief of Leiden (2011) Olaf depicts a number of now iconic scenes from the relief and brings the leading figures together in a dramatic setting. His recent series Keyhole (2011/2012), centered around Erwin Olaf's first 3D installation The Keyhole (already in the collection of the Museum voor Moderne Kunst Arnhem, The Netherlands and the Samsung Children's Museum, Seoul, South Korea) balances on the thin line between intimacy, shame and feelings of guilt. In 2012 Erwin Olaf created series Berlin, entirely shot on location. Using historically important settings in Berlin Erwin Olaf shows children and (young) adults in a transcendent relation with each other.
In 1987 he began working with film which has since then continued to be an important medium for his art. Often these movies provide a parallel history to his colour photography. In the past years Olaf's films have been screened at several leading museums and film festivals all around the world. A selection of screenings at museums as Centre Pompidou – Paris, Reina Sofia National Museum – Madrid, SCCA, Centre for Contemporary Art – Ljubljana, and the Museum at FIT – ew York. A selection of screenings at film festivals: Fashion Film Festival – Melbourne, Rencontres International Film festival – Paris, International Film Festival Turkey – Ankara, EMAF Festival – Osnabrück, Dutch International Film Festival -Rotterdam.
Olaf's visually sophisticated and conceptually provocative style has been embraced by the advertising world. His worldwide campaigns for Diesel Jeans and Heineken won him the coveted Silver Lion at the Cannes Lions Festival for Advertising. In 2010 Louis Vuitton commissioned Olaf for a portrait series in collaboration with the Rijksmuseum Amsterdam. He also won numerous other international art and media prizes, such as Photographer of the Year in the International Colour Awards in 2006. In 2008 he received a Lucie Award from the United States of America for his achievements in photography. In 2011 he won the prestigious Dutch State price of the Arts, Johannes Vermeer Award. The jury selected him because of the high quality of his entire body of work.
Erwin Olaf has had numerous important group and solo exhibitions both nationally and internationally, including George Eastman House, Rochester, USA; Maison Européenne de la Photographie, Paris; Chelsea Art Museum, New York; Museum voor Moderne Kunst Arnhem; Kunsthalle, Winterthur, Switzerland and the Museum of the City of New York, New York. Solo exhibitions include the Stedelijk Museum, Amsterdam, Bilbao Art Centre, Bilbao, Spain; Groninger Museum, Groningen; MonteVideo, Amsterdam; Modern Art Gallery of Bologna, Bologna, Italy; Museum of Modern Art, Moscow, Russia; The Hague Museum of Photography, The Hague; Photo Museum Antwerp, Antwerp; Institut Néerlandais, Paris; Domus Artium, Salamanca; Hermitage, Amsterdam; Rijksmuseum, Amsterdam.
www.erwinolaf.com
About Mark Westall