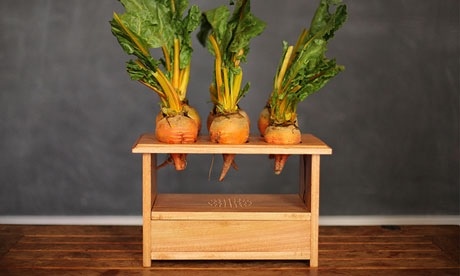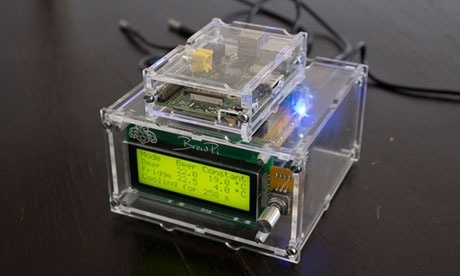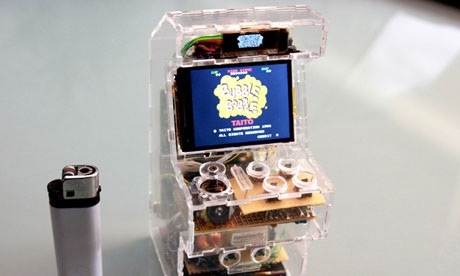 This article titled "What have you done with your Raspberry Pi?" was written by Oliver Wainwright, for theguardian.com on Friday 1st March 2013 12.05 UTC
It's been used to make everything from a drone boat to a miniature arcade machine, a home brewing device to a beetroot-based drumkit.
Since its launch in February last year, the Raspberry Pi has become the pinup device of our open-source, hackable design world. The credit-card-sized single-board computer was originally developed as an educational tool by a group of computer scientists at the University of Cambridge, exasperated at the low level of programming skills of their applicants. Introducing first principles of computing, it was designed to get children interested in programming at an early age – but it has since proved a wild hit with tinkering techie adults, with sales reaching a million last month.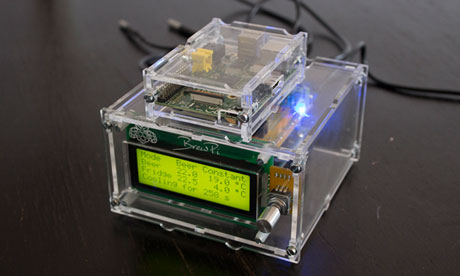 Costing only , the diminutive computer comes with the bare minimum needed to make it work – a circuit board with a CPU, graphics processor and several pins and ports – making it the ultimate versatile tool to be adapted and manipulated. Regular "Raspberry Jams" (geddit?) are convened for people to swap tricks, while whole hobbyist industries have developed for protective cases and add-ons, allowing people to customise their Pi to their heart's content.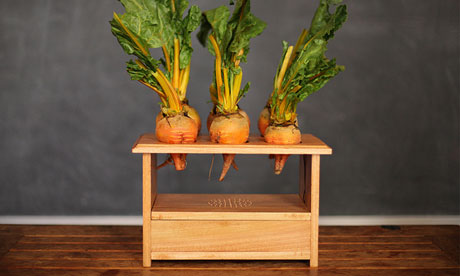 And now the Design Museum wants to see what you've done with yours. The Raspberry Pi has made it into the 100-strong shortlist for its Designs of the Year exhibition, which will go on display in its Shad Thames galleries from 20 March. The museum is calling for entries from the public of "interesting, intriguing and generally cool creations" made for the Raspberry Pi. Images and films of the best entries will be selected to go on display in the exhibition.
• Raspberry Pi users are asked to send pictures and films of their creations to pi@designmuseum.org by 5pm GMT on 4 March 2013.
guardian.co.uk © Guardian News & Media Limited 2010
Published via the Guardian News Feed plugin for WordPress.
Categories
Tags