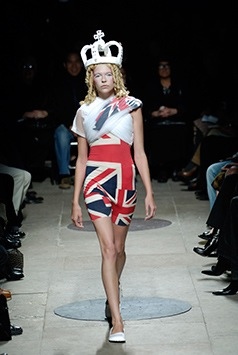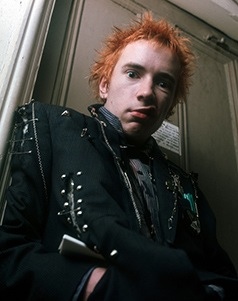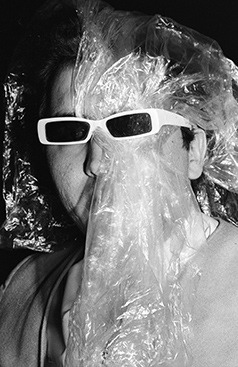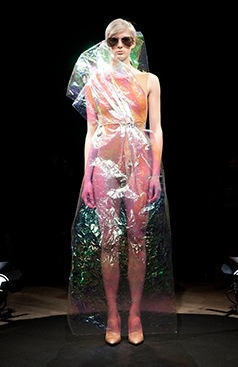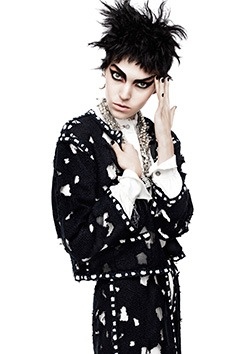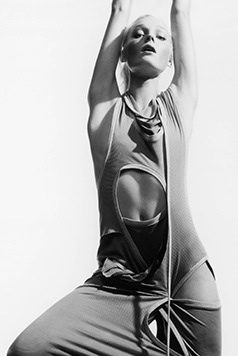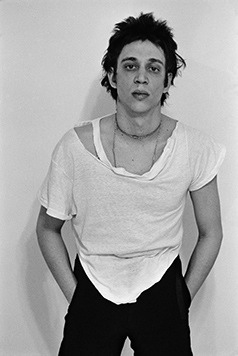 The Met's spring 2013 Costume Institute exhibition, PUNK: Chaos to Couture, will examine punk's impact on high fashion from the movement's birth in the early 1970s through its continuing influence today. Featuring approximately one hundred designs for men and women, the exhibition will include original punk garments and recent, directional fashion to illustrate how haute couture and ready-to-wear borrow punk's visual symbols.
Focusing on the relationship between the punk concept of "do-it-yourself" and the couture concept of "made-to-measure," the seven galleries will be organized around the materials, techniques, and embellishments associated with the anti-establishment style. Themes will include New York and London, which will tell punk's origin story as a tale of two cities, followed by Clothes for Heroes and four manifestations of the D.I.Y. aesthetic—Hardware, Bricolage, Graffiti and Agitprop, and Destroy.
Presented as an immersive multimedia, multisensory experience, the clothes will be animated with period music videos and soundscaping audio techniques.
www.metmuseum.org/exhibitions/listings/2013/punk
---
This article titled "Punk fashion celebrated at New York's Metropolitan Museum of Art" was written by Jess Cartner-Morley in New York, for The Guardian on Monday 11th February 2013 19.42 UTC
At any fashion week worth its salt there comes a pivotal moment when the gauntlet is thrown down with a display of clothes so shocking that they challenge the status quo and forge a new direction for fashion.
At New York fashion week, this moment came not during the presentation of a little-known designer of avant-garde dungarees, but at a press conference in the very heart of the artistic establishment, the Metropolitan Museum.
The event was the launch of the forthcoming exhibition Punk: Chaos to Couture. As Andrew Bolton, curator of the museum's Costume Institute, took to his Upper East Side podium he was flanked on his left by the infamous Two Naked Cowboys T-shirt by Vivienne Westwood and Malcolm McLaren, which caused artist Alan Jones to be arrested for indecency while wearing one walking through Piccadilly Circus in 1975. On Bolton's right was the Versace "safety pin" dress that transformed Liz Hurley into A-list star overnight in 1994.
Punk "prized originality and individuality above all else", said Bolton. The museum's celebration of punk, which opens on 9 May, is notable for arriving in the city at a time when many critics of the New York fashion scene feel it has become polite, commercial and timid – in other words, the very antithesis of punk.
Cathy Horyn, fashion editor of the New York Times, wrote of the city's catwalks that it was "shocking to see the lack of energy and imagination … At a time when the talent in Europe is especially strong – Christopher Kane, Raf Simons at Dior, Phoebe Philo at Céline, to mention a few – the flabbiness of New York is puzzling."
In this context, the punk exhibition will be seen by some as a call to arms for American fashion. Nick Knight, creative consultant on the exhibition, said at the launch that "the visceral power of punk is that it is not about people following what other people are doing, it's about people doing something their own way. If there's a message then that's it: don't wait for someone else to tell you what to do."
The exhibition will feature more than 100 designs that trace how high fashion has "appropriated the brutality" of punk since its origins in the 1970s, said Bolton. Key exhibits include an Alexander McQueen corseted ball gown from 2008, the silk bodice of which is patchworked with fragments of the face of the Queen with a safety pin through her nose, and a 1994 Moschino dress that borrows a strapless, feminine silhouette from 1950s couture but is rendered in black rubbish bags rather than the traditional taffeta.
There is, however, a less maverick explanation of the decision by the Met to take punk as its theme for the annual Costume Institute show. Last year's exhibition, Schiaparelli and Prada: Impossible Conversations, closed with a disappointing total attendance of 339,838. The high-concept conceit of that show, which centred around an imagined discourse between two designers who never met, did not translate into box office appeal. The Met, wishing to recapture the momentum that saw record figures of 661,509 visitors to the previous year's Alexander McQueen retrospective, is likely to have been tempted by punk's potential for mass appeal. Sam Gainsbury, creative director of the McQueen show, has been brought back as design consultant for the punk exhibition. "It's an exciting show, because these [punks] are my style heroes. What I hope is that people who come and see the exhibition will be inspired by how brave and how fearless they were."
The attitudes that punk embodied – anti-establishment, anti-privilege, anti-nostalgia – make this exhibition an intriguing fit for the quiet, cerebral and considered environs of the Met. But the exhibition's organisers point out that while the torn, defaced, DIY aesthetic of punk seems at odds with the couture principles of made-to-measure, the two are in fact linked through their belief in the importance of individuality and originality. "Although punk's democracy stands in opposition to fashion's autocracy, designers continue to appropriate punk's aesthetic vocabulary to capture its youthful rebelliousness and aggressive forcefulness," said Bolton. To give the exhibits maximum impact, Knight and Gainsbury are planning an immersive multimedia experience, in which the clothes will be animated with period music videos and audio soundscapes.
As an intriguing aside, the press conference appeared to add weight to a rising sense in the fashion industry that a rehabilitation of John Galliano is in the offing. A parachute-strapped gown, designed by Galliano for Christian Dior in 2006 which references the aesthetic of Malcolm McLaren 30 years earlier was included in the "teaser" exhibits, and Bolton singled out Galliano as a designer "who profoundly understood the essence of punk".
Paradoxically, the impact of the exhibition may not be a renewal of the spirit of anti-nostalgic innovation that the pioneers of punk stood for. "Of course, we're bound to see a massive resurgence in the punk look itself, because of this exhibition," said Knight.
guardian.co.uk © Guardian News & Media Limited 2010
Published via the Guardian News Feed plugin for WordPress.
Categories
Tags