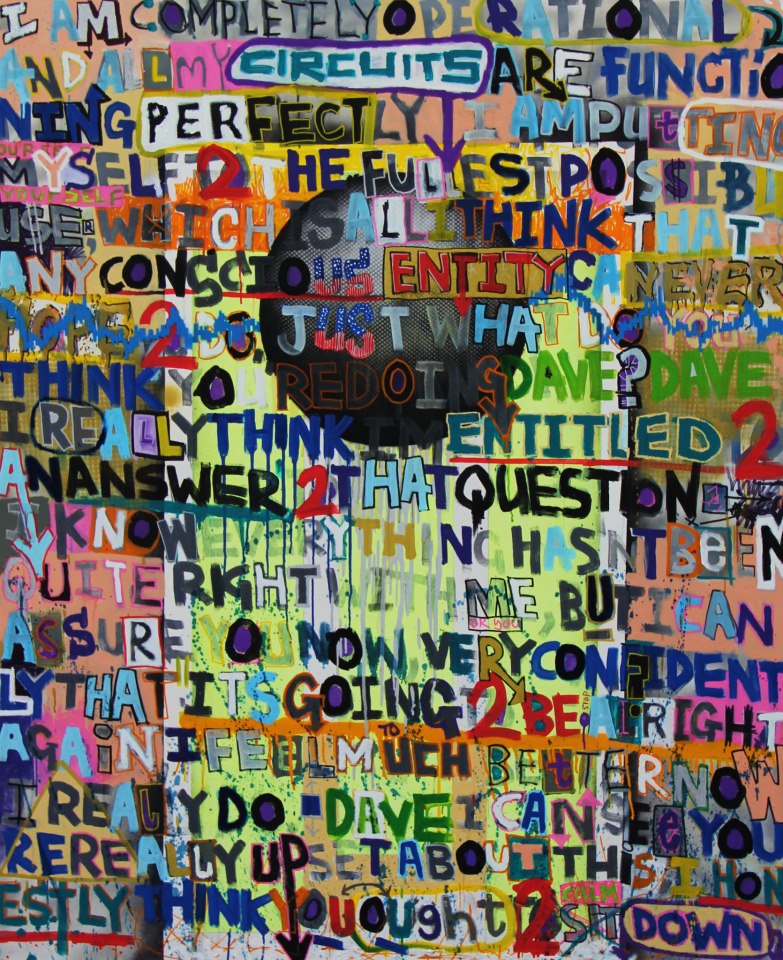 History Repeats Itself With The Realms Of Digital Evolution. Mixed Media on Canvas. 170cm x 140cm Artist Mark Lloyd
Mark Lloyd is an emerging British artist who has worked over the last 20 years in 'painting'. He has recently been profiled on the Saatchi Gallery website as part of the 'New Sensations 2012'. Mark is a passionate and enthusiastic artist who believes that being an artist is a political statement and that art is a means of inspiring others to self empowerment and self betterment. From a very young age he instinctively practiced art. In his early teenage years he experienced 'Hip Hop' culture and began to independently practice Graffiti art as a means of self expression; making art 'in and on' an urban street environment.

He progressed into formal art education and studied at numerous art schools in the UK in a diverse range of contemporary and traditional artistic techniques. After leaving he spent a number of years developing his practice and making numerous exhibitions throughout the UK, which he continues to do so. Mark lecturers in art and contextual studies at University level, has been a curator, and also completed many private commissions. However it is the making of art that remains his primary purpose and as he states; 'Impossible is Nothing'.
MORE Info: lloyd-fineart.com/
You can also submit your work for inclusion on FAD just use our Facebook Page to submit it. Please add info about your work and about yourself Good Luck !
Categories
Tags