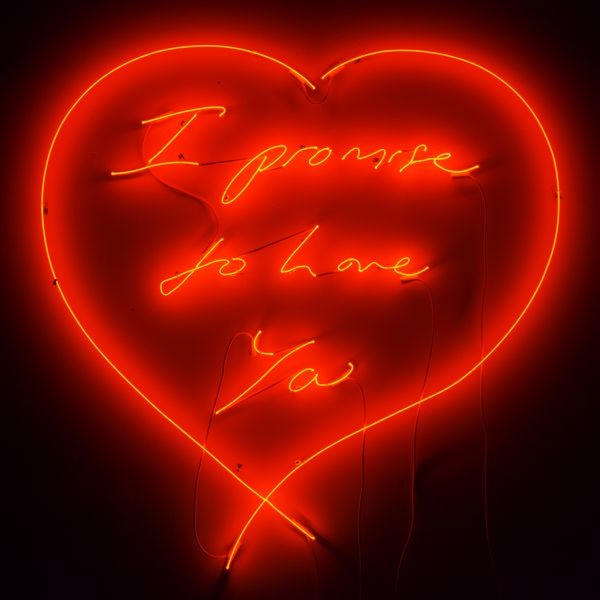 © TRACEY EMIN/COURTESY OF WWW.SEDITIONART.COM.
Tracey Emin will exhibit her first American public art installation next month, taking over the enormous LCD billboards of Times Square with a selection of the artist's handwritten text pieces on love. The six works will be on view each night from 11:57PM to Midnight in February, coinciding with Valentine's Day, and presented by the Times Square Alliance.
The artist, who grew up surrounded by neon signs in Margate, likes the idea that her high-tech animations will instill a retro feeling in Times Square, evoking the neon lights of the past.
"I wonder if people will stand underneath them and kiss and have their photos taken," she says.
The "neons" in Times Square actually aren't neon at all. They are digital animations created for s[edition], a platform that sells digital limited edition artworks by the worlds leading contemporary artist in an affordable way.
Categories
Tags