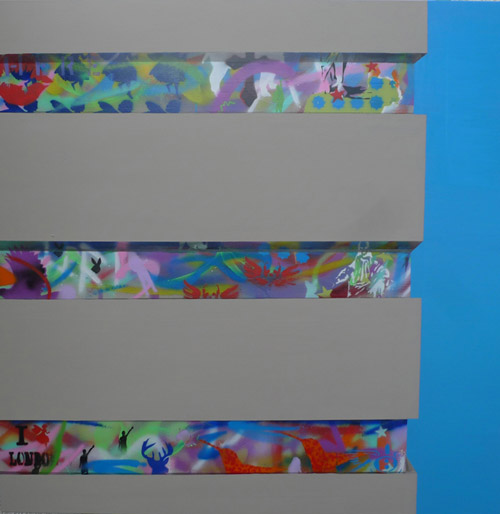 PV: 7th December 5.30 – 9.30 (After Party 9.30 – LATE *RSVP)
Exhibition Dates: 8th December – 23rd December: Thurs – Sundays 11.30 – 5pm.
WHAT better way to round off the Visual Arts Calendar year than to call on Forty Top Notch Urban and Contemporary Artists and assemble them in one prolific arts space? Including Guy Denning, Static, David Bray, Ray Richardson, Jimmy South RYCA, Otto Schade, Jef Aerosol, Carne Griffiths, Pam Glew, plus many more. All delivering a mélange of colour compositions and urban art at the forefront of London's creative scene.
Categories
Tags