Vanessa Mitter The Other Art Fair May 2012
From 22nd -25th November 2012 Beach London and FAD will be sharing a space at The Other Art fair?
Beach London will be showcasing the work of a wide range of affordable books from small-press publishers as well as numbered print editions and original artworks for sale.
"If Only You could See What I've Seen, With Your Eyes"
On the Thursday 22nd and Friday 23rd FAD will be producing The performance event:
"If Only You could See What I've Seen, With Your Eyes"
(A quote from Ridley Scott's Blade Runner, where a replica meets his maker).
Curated by Chantelle Purcell and Mark Westall
FAD will be programming an event which will bring together four artists; Vanessa Mitter, Gerald Curtis, James Gardiner and Jack Catling. The artists have each been asked to respond to the title, activating social exchange through two days of live performances.
Have the seductive images and signs of contemporary culture and phenomenon of the virtual communities become realer than the real? Are contemporary subjects becoming less and less connected to each other and reality? FAD will disseminate the orders of simulation within the hyperreal culture of today. Exploring the circuit between the real and the imaginary.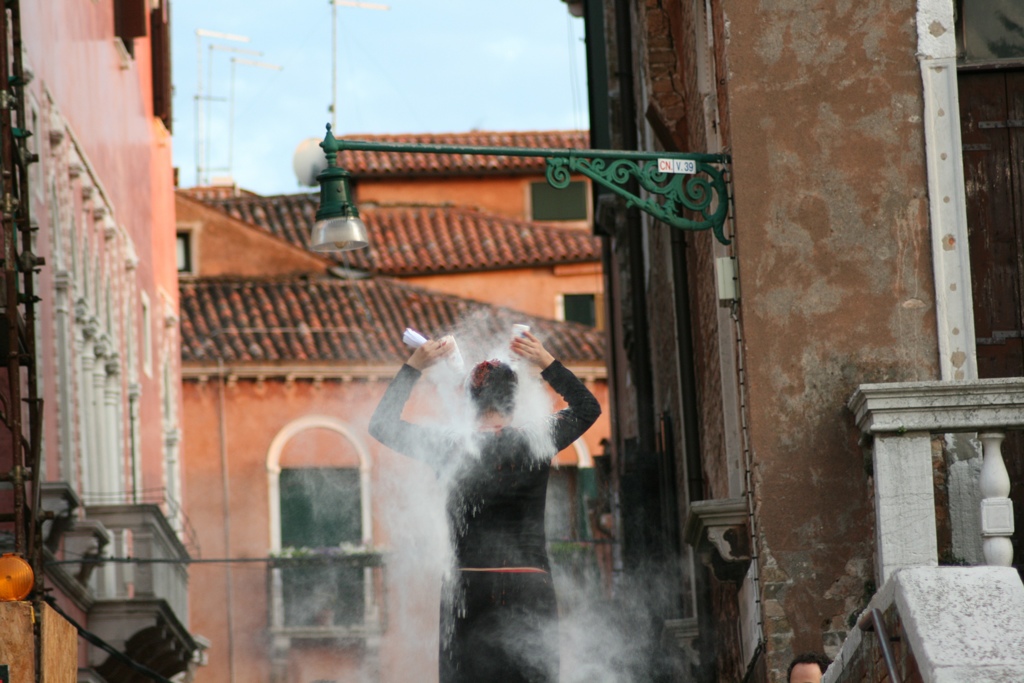 Aesthetics of Emptiness' at an exhibition curated by Nicola Ruben Montini (the group show was called 'Forza Nuova') during the 54th Venice Biennale in Venice (on a bridge in Cannaregio) in late July 2011.
Thursday 22nd November 2012 7.30pm
Vanessa Mitter 'Aesthetics of Emptiness manifesto'
For Guestlist for this Performance join the Facebook Event:www.facebook.com/events/552872848071942/
"We want surface. Death to depth. Rebuild exteriors. Superficiality rules. Burn down thesignifiers. Kill knowledge. Prettiness is all and prettiness is everything. Our model world is vacant. Surface dominates. Surface orientates. Long live surface! Long live surfeit! Our modelworld is vacant. We live on the surface. We live on the edges of things. Dumbness dominates. Long live reality TV! Death to politics! Dumb down. Surface dominates. Veneer venerates valueless void. Long live glib one-liners! Gloss pervades; creeps forth from the corners of shinymagazine covers. We love outer packaging. Nothing lies beneath. Surface is everything.Vacancy rules. We are aesthetes of emptiness. Long live Jade Goody! Long live prettiness! Death to beauty!"
For Guestlist for this Performance join the Facebook Event:www.facebook.com/events/552872848071942/
Vanessa Mitter graduated from Chelsea College of Art and Design with a MA in Fine Art in 2010. Recent exhibitions have included: Collective (Frieze Week Exhibition) The Bear Pit London (through Carter Presents). 'Forza Nuova' at Space 4828, curated by Nicola Ruben Montini during 54th Venice Biennale, 2011. Trajector Art Fair, Brussels, Carter Presents, London. Group show 'de Kooning, de Kooning, de Kooning' at the David Risley gallery, Copenhagen in 2011, curated by Dexter Dalwood. 'I Am Not Here To Entertain You Curated by Karl Weill At the Bun House'. 'I Am Not Here To Entertain You', curated by alter ego, Karl Weill at Field Project Space, South London in 2010 and 'The Dandyism of Contempt', curated by Vanessa Mitter in 2010. showtime.arts.ac.uk/VMitter

Friday 23rd November 2012
4pm Gerald Curtis Studio Chess
Studio Chess is a performance played as a game between two teams over the course of one hour. During this time the two teams compete to perform a series of minimal, stereotypically passive studio actions, from making tea to reading a magazine. These actions are tallied by a gamekeeper as the two sides compete to tap out on a chess clock. At the end of the hour the gamekeeper tallies up the scores each team makes and decides the winner. Studio Chess takes from the life of the artist, and is a piece on observation and counting time as much as a competition of apathy.
Since graduating from the UCA, Canterbury in 2009 Gerald has been making and collaborating with other artists nationally. Performing for several larger arts projects including: Southend Art Trail and Multiple Occupancy at Hatch Space, he has co-curated shows two years consecutively for Hackney WickED festival, London and most recently Hatch[ED] in Hatch Space Deptford. In 2012 Gerald undertook his first residency as part of the Comma project for New Ferry Butterfly Park, creating the video work An Anthology. Gerald is currently taking part in Variety Variety at The Roundhouse and undertaking Unrecorded Project toward making a new work entitled Book of Essays in 2013, which is supported by Farnham Maltings No Strings Attached scheme and the RC Sherriff Trust.
James Gardiner's practice is based around recontextualising and reconsidering sound from various sources. This process forms the basis of compositions or 'sonic collages' that juxtapose these elements, often taken from or relating to congregations of people.
Gardiner will perform a piece called '2:29' (after John Cage's 4'33"). The title relates to the length of the piece, as is the case with John Cage's work. '2.29' is a reconfiguration. In this sense (in terms of its making) it is a simulacrum of John Cage's aleatory principles, using chance driven processes to produce a composition that is ultimately reconstructed as a whole. In this sense, it is a replica but totally distinct from its origins. Therefore, it evokes the uncanny.
podcast24075.podomatic.com/

Gardiner's recent exhibitions have included: Lift at The Woodmill, Bermondsey curated by Joshua Y'Barbo. I Am Not Here To Entertain You' at Field Project Space, Peckham (South London Arts Map, curated by Vanessa Mitter), 2011. 'The Dandyism of Contempt' 2011, Camden Town Unlimited, curated by Vanessa Mitter and a series of shows at the Arts Council funded exhibition space and studios, The Gatehouse called Gatehouse Live, curated by Rachel Fox, 'In the Dark', Chelsea College of Art MA show, 2010.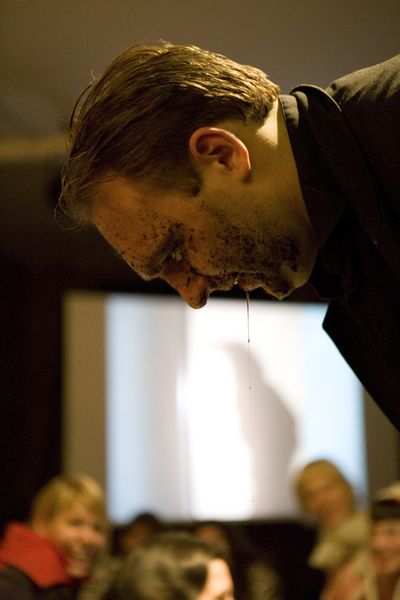 7pm Jack Catling Echoing the invisible # 5
Jack Catling presents an imagined vision of the conjuror, reconfiguring the secrecy and meaning behind his methods using performance and installation. His interests include expectation, coincidence, and shamanism.
Jack Catling graduated from University of the Arts London, and is now based in London where he acts as director of the site-specific performance group The Parlour Collective.
Recent Exhibitions have included: 2012; Parlour Jardin, Oxford Botanic Gardens, Oxford. FAD office, The Other Art Fair, London. LuckyPDF TV, Frieze Art Fair, London. 2011; Objects of Desire, Freud Museum, London, I Am Not Here To Entertain You, Bun House, London. 2010; ArtEvict, Ratstar Gallery, London. Midnight's Morris, Pitt Rivers Museum, Oxford. Posthumous Progress, Wollaton Hall, Nottingham. Haunted Karaoke, Nottingham Contemporary, Nottingham.
www.jackcatling.co.uk
Follow us on twitter at: @fadwebsite #ifonlyyoucouldsee
For more information or press enquiries, please contact: chantelle@fademail.com
Categories
Tags