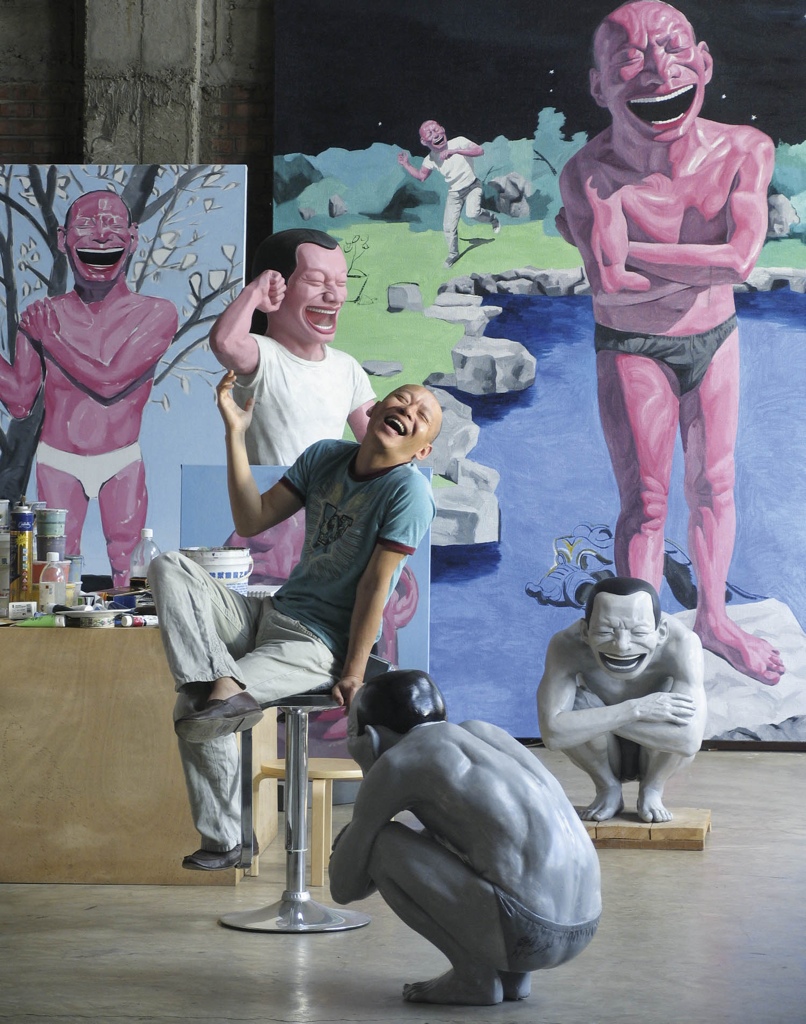 Portrait of Yue Minjun in his studio, Beijing, May 2007 © Yue Minjun Photo courtesy Yue Minjun Studio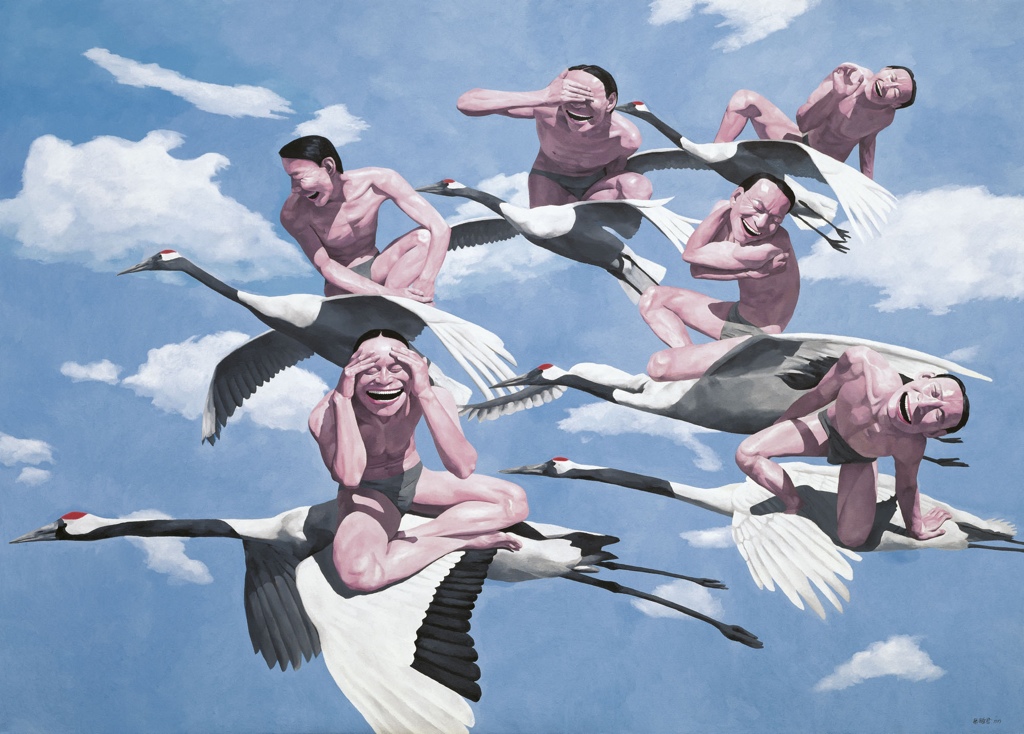 Yue Minjun, Sky, 1997 Oil on canvas Private Collection, Europe © Yue Minjun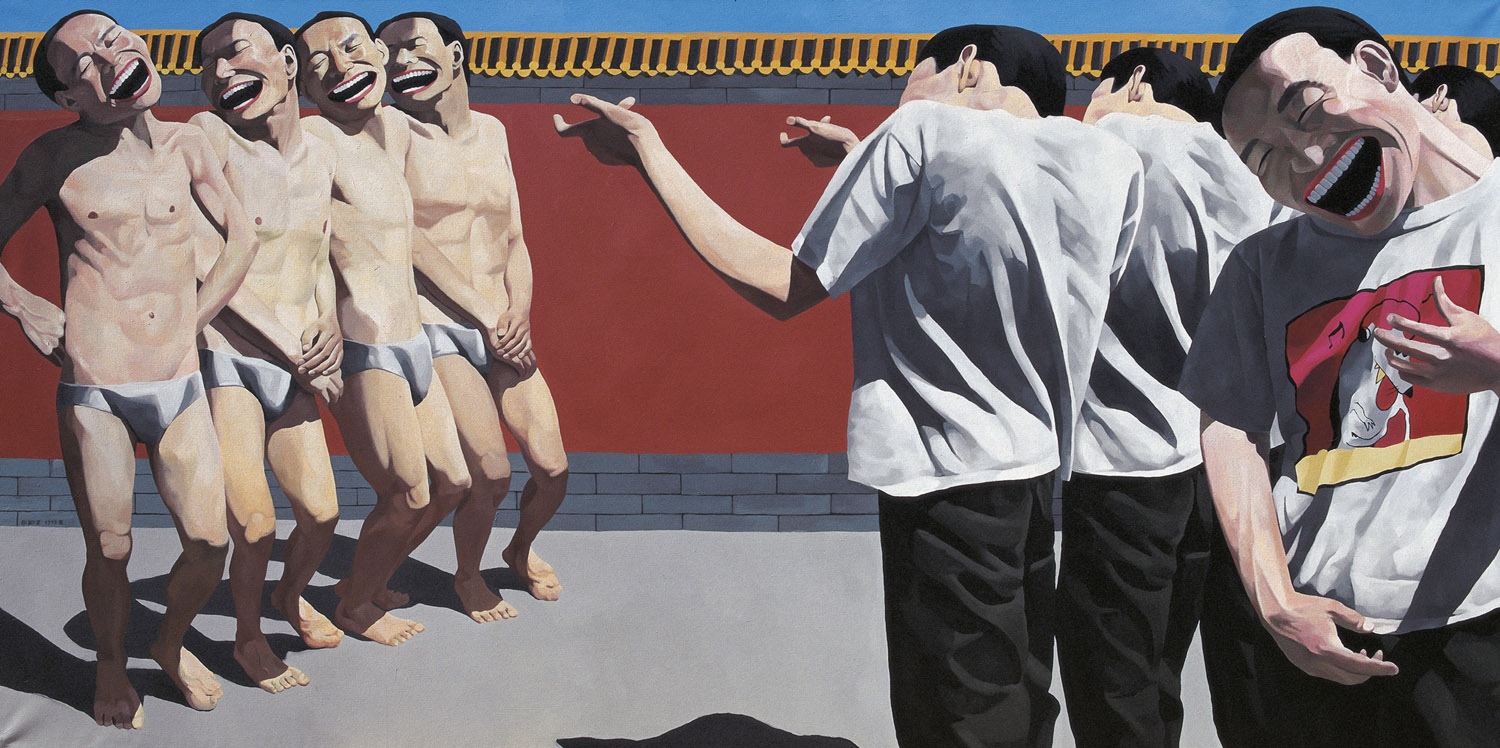 Yue Minjun, The Execution, 1995 Oil on canvas Private Collection © Yue Minjun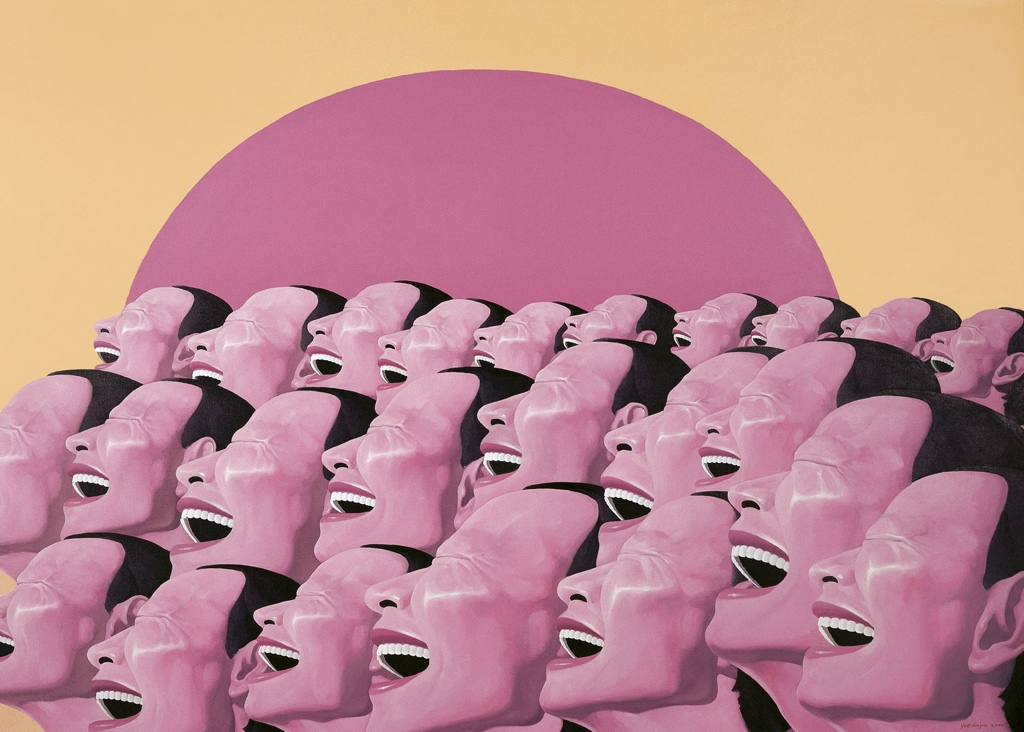 Yue Minjun, The Sun, 2000 Acrylic on canvas Private Collection © Yue Minjun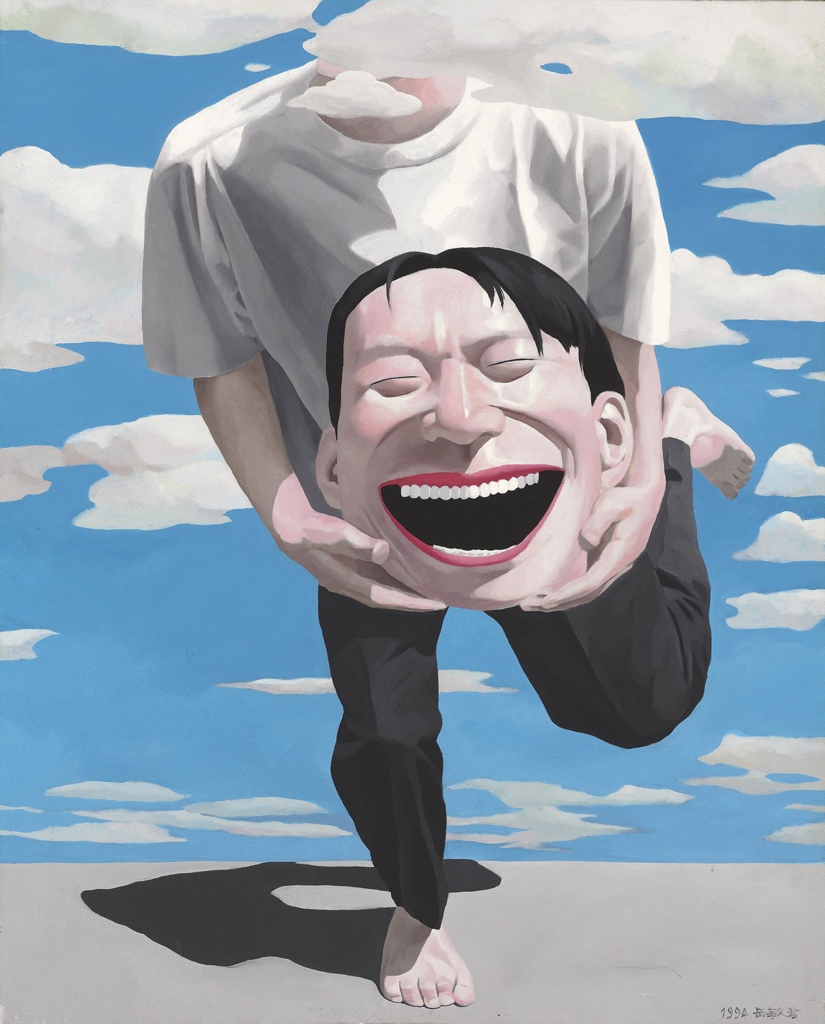 Yue Minjun, Untitled, 1994 Oil on canvas Private Collection © Yue Minjun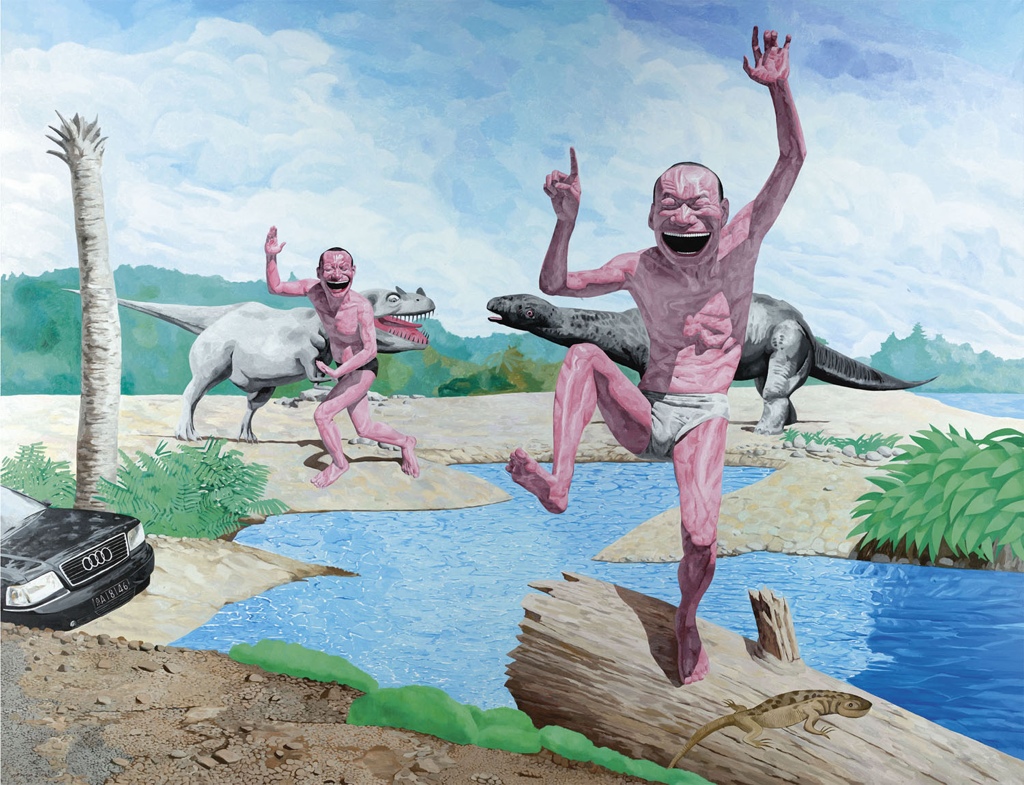 Yue Minjun, AD 3009, 2008 Oil on canvas Collection of the artist, Beijing © Yue Minjun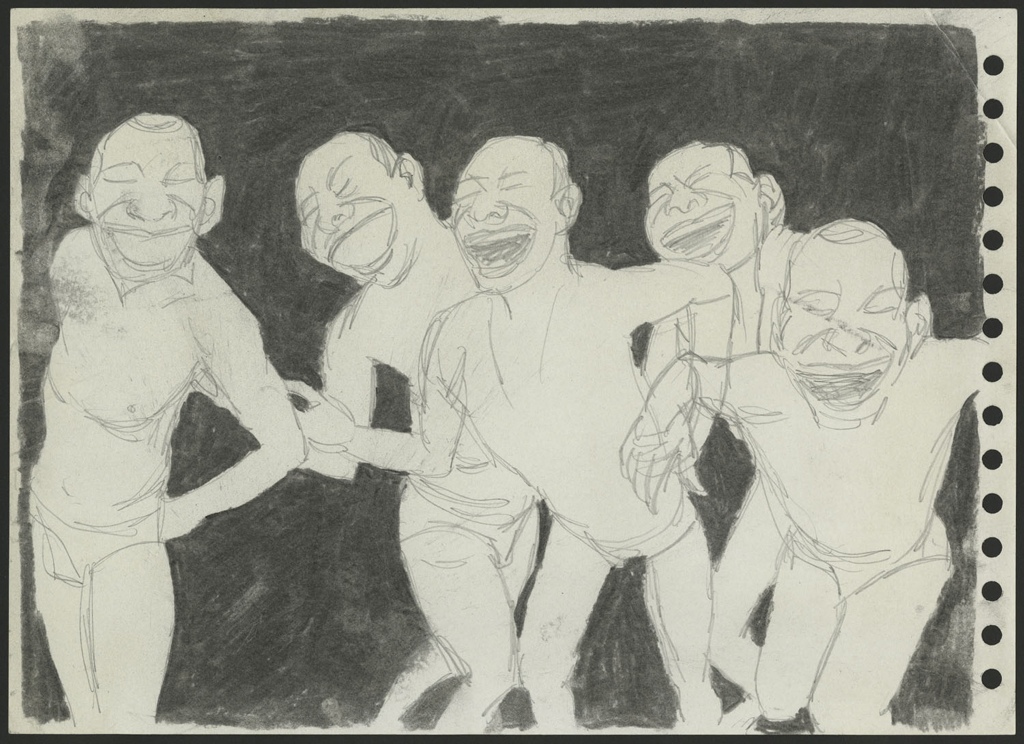 Yue Minjun, 1999 Pen on paper Collection of the artist, Beijing © Yue Minjun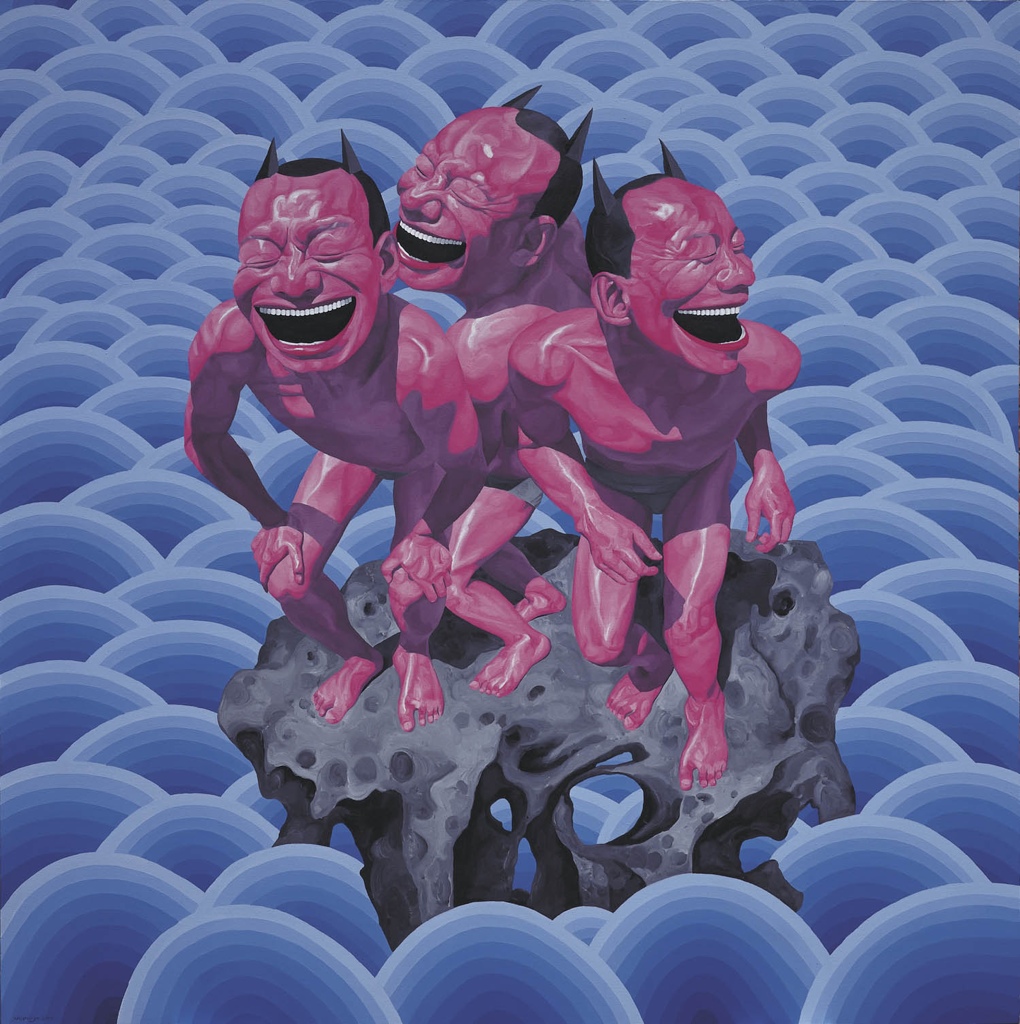 Isolated Island, 2010 Oil on canvas Collection of the artist, Beijing © Yue Minjun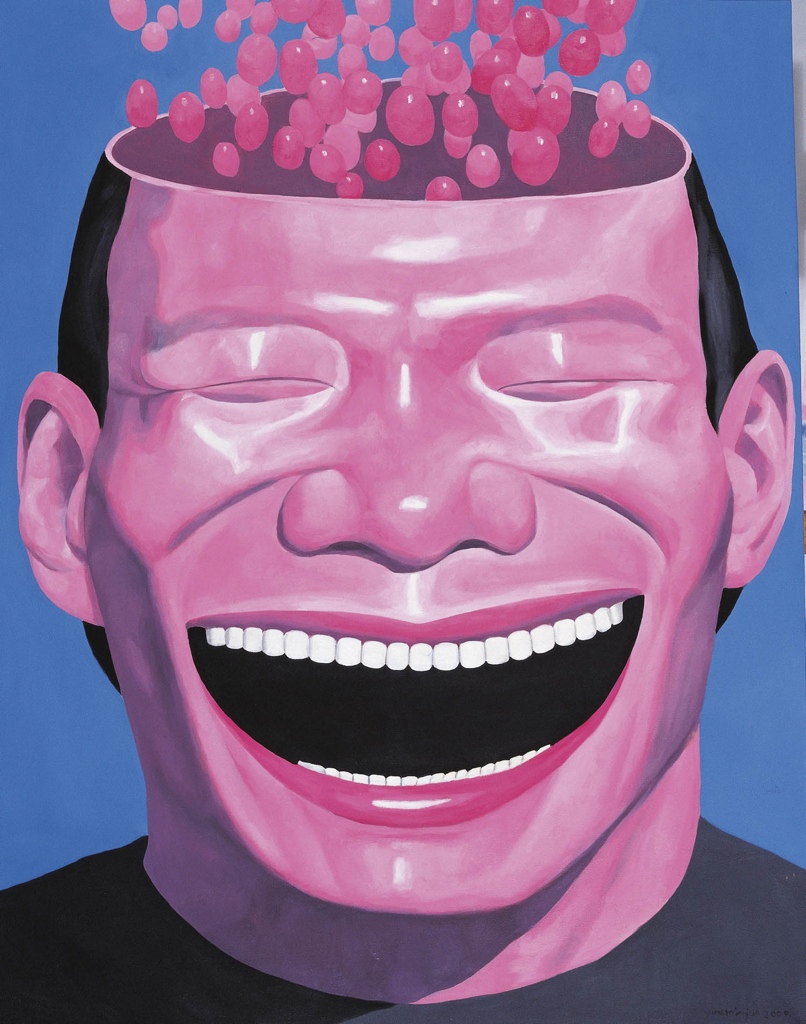 Memory-2, 2000 Oil on canvas Collection of the artist, Beijing © Yue Minjun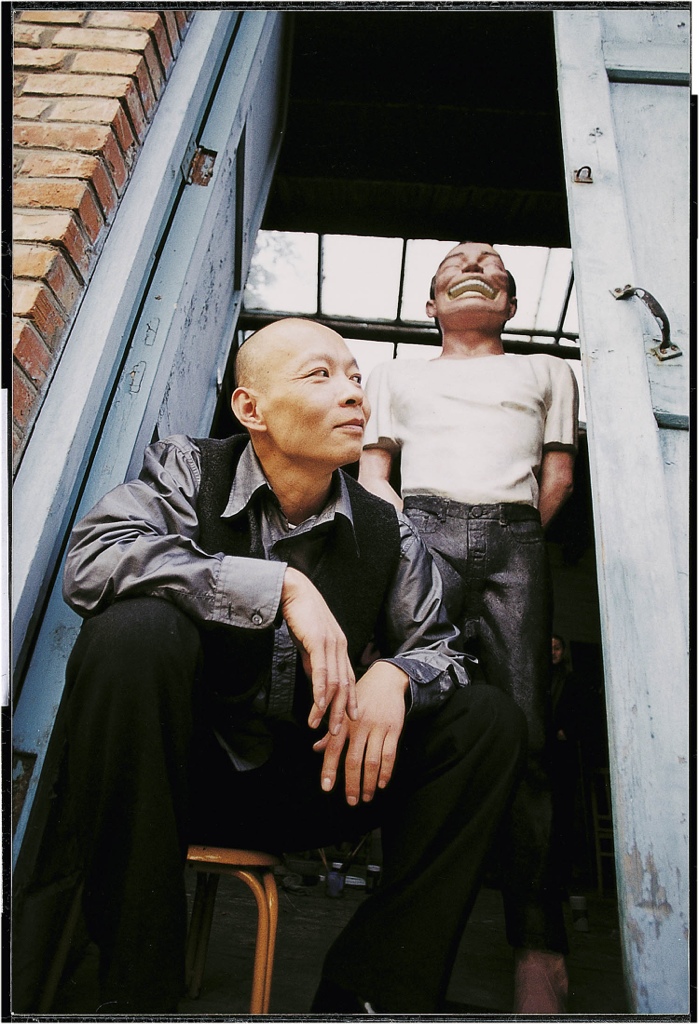 Portrait of Yue Minjun in his studio, Beijing, 1999 © Yue Minjun Photo courtesy Yue Minjun Studio
From November 14, 2012 to March 17, 2013 the Cartier Foundation for Contemporary art will present the first major European exhibition dedicated to the Chinese artist Yue Minjun.
In the early 1990s Yue Minjun began developing an iconography consisting of figures frozen in enigmatic expressions of laughter that recur almost obsessively throughout his works. Immediately recognizable for their large formats, vivid colors and grotesque style, his paintings express an ironic and disillusioned vision of the social and political situation in contemporary China and of the human condition in the modern world. Even though he is one of the most imitated artists in the world today and extremely successful on the art market, Yue Minjun's works are rarely exhibited.
Featuring nearly 40 paintings from collections around the world as well as a wide array of drawings that have never been shown to the general public, this exhibition offers a unique opportunity to discover the work of this artist who, in spite of his celebrity status, continues to keep a very low profile. Imagined in collaboration with Yue Minjun, the exhibition will reveal the complex, idiosyncratic aesthetic of an oeuvre that defies all interpretation.
Yue Minjun: behind the painted smile By Enid Tsui FT.com
Categories
Tags