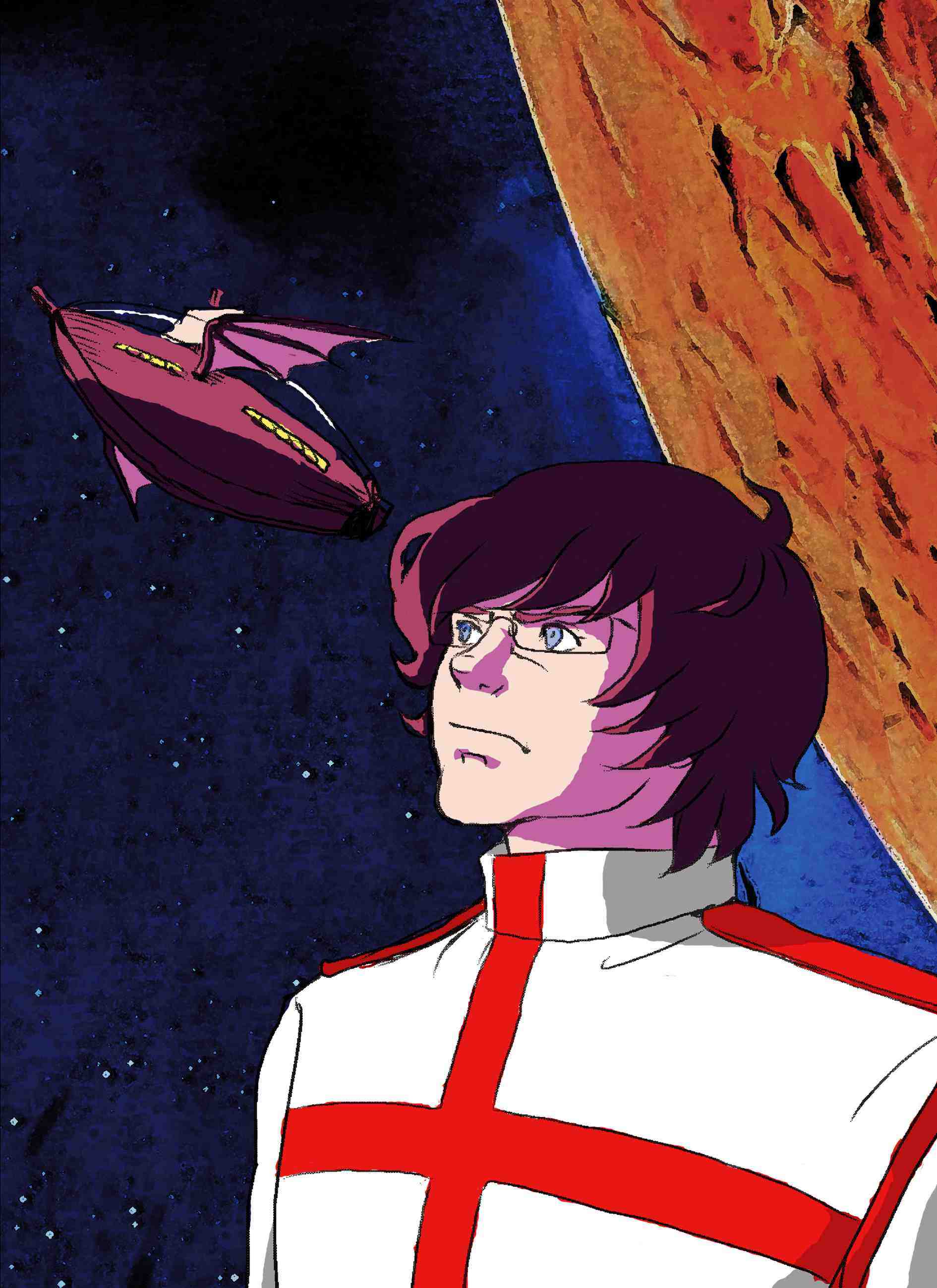 'Odysseys' is David Blandy's largest UK show to date, and is curated for the Brighton Digital Festival, 2012 by Lighthouse (www.lighthouse.org.uk).
The exhibition transforms the Brighton Phoenix Gallery into a riotous gaming arcade, with film projections, computer games, life-sized cut-out figures, comics, posters, Lego models, drawings by leading Manga artist Inko, and an 11-hour deadly gaming tournament in which the audience is invited to participate. Yvette Greslé chats to David about his work and the show. 'Odysseys' runs through to 23rd September.
 YG: Tell me about your process as an artist – what drives the interest in popular culture?
DB: I want to make work about what it means to live today. Where do we get our ideas about how to live our lives? Art for me is thinking, an analysis of the things around us. So I started thinking about the way that we encounter art on an everyday level. The poetry of songs and rap, the sculpture of action figures, the imagery of television. I'm using myself as a guinea pig, an anthropological subject, deconstructing the relationships with these things, these mass produced things that I love. I distrust our consumer culture, but I love some of the things in it. I guess I'm just trying to make sense of an illogical but very real problem. Who am I?
YG: Your work plays with the relationship between what we think of as real or what we think of as fantasy. What is interesting and important for you about this?
DB: Maybe this is where I should confess my mother is a psychotherapist…. It just came out of thinking about how I think about things, how so much of what I see is mediated by images I have experienced in fantasy spaces. If I see a lush green field, I think of Mario 64, or a dark forest, Yoshimistu stage and 'Vertigo', a weird old b&b, 'The Shining'…. I'm living through these images, making sense of the world through them. But they are like a strange shared dream, because lots of other people will have experienced that exact same scene from the film, and then have the same thought. A collective unconscious.
YG: You work with visual languages that range from Japanese animation, documentary style footage and gaming culture – how do you negotiate and transform different emotional registers and visual conventions to construct works that speak to us as art? There's a lot of drama, emotion and humour in your work, but it is used to critical effect I think?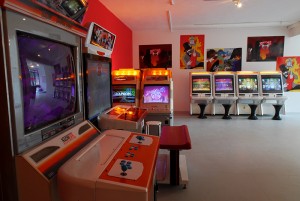 (Installation View). Commissioned and produced by Lighthouse for the Brighton Digital Festival, 2012, Copyright Bernard G. Mills
DB: Art. Ok, so my Dad's an artist. So art is just something that's always been there. As an option, despite all the warnings not to do it, obviously. Maybe that's why I like testing it, seeing where the line is between art and not-art. And testing something is immediately critical, a deconstruction of the idea that it is perfect, unchangeable.
YG: You have something to say that is critical, and I think quite political although not in a didactic, obvious way. I'm thinking in particular of 'Child of the Atom'. Can you comment on this?
DB: All my work starts with a problem, a tension. A question I don't know the answer to. In 'Child of the Atom' it was "I exist because of the bomb- how do I live with that knowledge?" As with all my work it's just an example really, a personal story that talks about how we all reconcile ourselves with the past. But I don't like being obvious, or didactic as you say. A singer I once worked with on a collaborative project called my stuff "visual poems"… I just want to encourage people to think about their lives, what ideas like identity and authenticity might mean in the time of global capitalism. I love the unexpected folk art forms that appear out of the residue of consumerism –  Hip-hop, Cosplay, action figure collections and customisation, the fighting game community.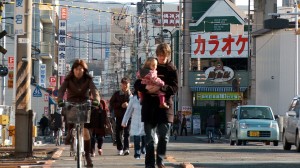 YG: I'm interested in the idea of the journey and the way in which this runs through your work –  the mythological journey of Odysseus but also journeys that are part of histories of colonisation and war. I'm intrigued by images of ships, and mythological wanderers …
DB: We are the stories we tell ourselves about our lives. How else can we make sense of the perpetual present, how else do we define ourselves? But like Odysseus' story, you never know which parts, if any, are true. It's easy for the past to be manipulated. Stories often simplify things into a linear narrative. I suppose I just want to say that things are always more complex than they appear.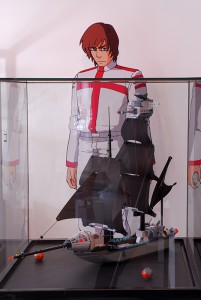 YG: Games are embedded in our everyday life and in our consciousness – I'm fascinated by the idea of transforming a gallery space into a gaming arcade, and by the 11-hour gaming tournament in which the audience is invited to participate. What draws you, as an artist, to the idea of games?
DB: Games have been a part of my life since my dad got an Amstrad. Manic Miner. Q*bert. R-Type. Where you had to load the next level, and if it crashed you had to start all over again. But my epiphany was seeing Streetfighter II in an arcade in a French seaside town while on holiday. I'm still trying to fathom what it means to choose a character in a fighting game. To dedicate so much time to mastering moves, movement, priorities, tactics, all the time taking on this predetermined avatar. Do you choose your character in life, or does it choose you?
But even more than the game, I'm fascinated by the fighting game community, something I'm a part of –  the nebulous group of people united by their love of fighting games, but divided by geography and allegiance. On the 22nd I want to bring their passion into the gallery, as a tournament and in a way as a way of framing this phenomenon, of celebrating this activity while thinking about what it might mean.
This exhibition was the first time I'd experimented with showing videos on actual arcade machines –  to give a context to the game that I've made, that features several of my alter-egos from my performance videos (the white and black minstrel, the child of the Atom, battling it out). I like thinking about the spaces that we encounter, such as shops, museums, libraries, arcades, how they display information, what they are for.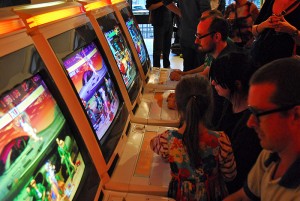 For more information about the Brighton Film Festival see: www.brightondigitalfestival.co.uk. 
David Blandy's work is distributed by LUX (www.lux.org.uk)  and he is represented by Seventeen gallery in London (www.seventeengallery.com).
Phoenix Brighton is at 10-14 Waterloo Place, Brighton, BN2 9NB (www.phoenixarts.org).
Categories
Tags