ARTube, a collective video channel for art and design in the Netherlands and Belgium,has been launched .
The Stedelijk Museum Amsterdam, M HKA in Antwerp, Gemeentemuseum in The Hague, De Pont in Tilburg and Museum Boijmans Van Beuningen in Rotterdam will publish programs of high quality, largely produced by the museums themselves based on each institution's specialties.
www.arttube.nl includes exceptional interviews with and fascinating portraits of renowned artists and designers.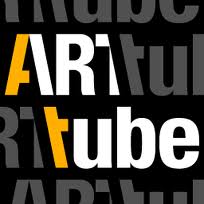 The Stedelijk Museum Amsterdam, built in 1895, is the largest museum for modern and contemporary art and design in the Netherlands. For the first time in its history, the museum has undergone a complete and ambitious renovation; it is now expanded with a futuristic new wing, designed by Benthem Crouwel Architects. After the grand reopening on September 23rd, the museum will have more space than ever before to present its world-renowned collection and cutting-edge exhibitions.
For ARTtube, the Stedelijk Museum produces videos that highlight all aspects of its collection (which consists of over 90,000 objects), numerous collaborations and lively public program. A video about the restoration of audience favorite The Beanery by Edward Kienholz has already been produced, as well as a program featuring the entrance hall's iconic tapestry that includes interviews with Petra Blaisse and Marieke van den Heuvel of design bureau Inside Outside.
In addition, videos highlighting the architecture of the new building, Steve McQueen's Blues Before Sunrise (of the artist/director's intervention with blue light in the Vondelpark) and the new graphic identity by Mevis & Van Deursen are included on the ARTtube channel.
Ann Goldstein, director of the Stedelijk Museum, remarks: "We are delighted that ARTtube offers a special new platform for us to reach out to our publics and new audiences by sharing stories, insights from artists and the important work we do to maintain the collections entrusted to us in this wonderful partnership with other museums in our region."
The content on ARTtube is almost entirely bilingual; most of the Dutch content is available in English. International visitors will be able to learn more about the Dutch and Belgian museums and their collections.
The five museums are looking to develop ARTtube further in the coming years by focusing on art education. The ambition is to attract half-amillion visitors per year by 2014.
Categories
Tags