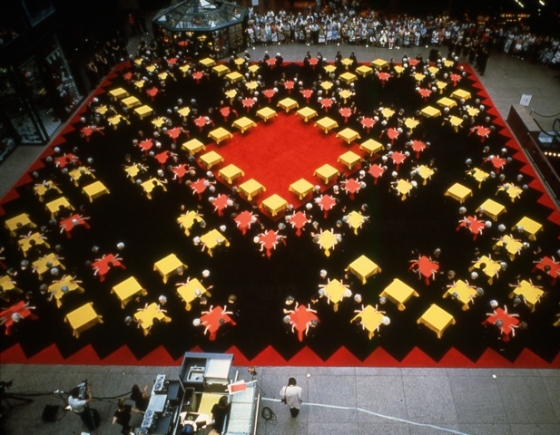 Frieze is now producing films to accompany the publication of each issue of the magazine. They can be viewed online at video.frieze.com.
Frieze Video has released six films since its launch in April 2012, in association with the production company Pundersons Gardens.
Each short video takes the themes of the magazine off the printed page, finding imaginative ways to juxtapose images with the spoken word, as well as providing an opportunity to hear artists and writers discuss their work and ideas in exclusive interviews.
Frieze Video's Available NOW:
1 .Pure Products Go Crazy: artists Simon Denny, Yngve Holen and Marlie Mul discuss the use of commodities in their work
2. At Home with John Waters – the filmmaker and artist talks about talks about sex, death, God and the art world
3. In the Park: Art & the Olympics – a look at the public art commissions for London 2012, featuring interviews with Monica Bonvicini, Tom Morton and Douglas Murphy
4. Dear Claes… – Dan Fox asks 'what type of art you stand for?'
5. Moyra Davey: Woman of Letters – Quinn Latimer explores the work of the American artist
+ A new video to coincide with the September issue of frieze, Suzanne Lacy on the evolution of her 40-year career as an artist and activist.
Categories
Tags