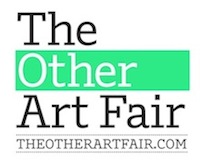 The Other Art Fair has just announced that it has extended the application period for artists from 31st August to 21st September which gives artists another 3 weeks to apply for the fair.
They have also just announced a dedicated area of the fair for Photography giving added exposure to all photographers at the fair.
In addition, to assist all artists in the preparation for the fair you will be offered at no additional cost a personal mentor from Sotheby's Institute to advise on pricing, stand composition, selling and approaching galleries.
To Apply and Find out more Details:www.theotherartfair.com/
Categories
Tags