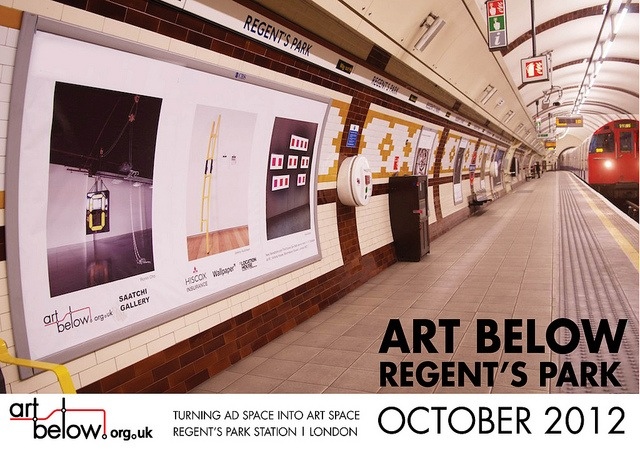 ArtBelow are now open for submissions for their biggest and most important show of 2012 'Art Below Regent's Park'.
This October ArtBelow are transforming a whole platform at Regent's Park underground station into a public gallery space. Whatever your creative background you are invited to enter your work.
This show has been planned to coincide with Frieze art fair, Londons biggest and most prestigious art event. Frieze draws thousands of curators, artists, collectors, gallerists and critics through this station each year, making this an amazing marketing opportunity for you and your work.
Find out more about ArtBelow Regents Park
Categories
Tags