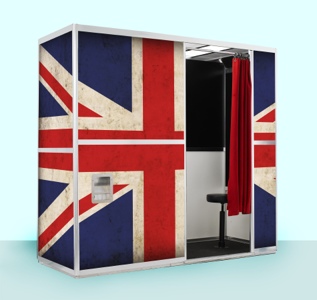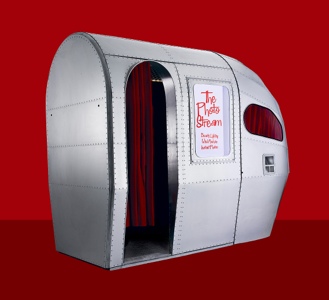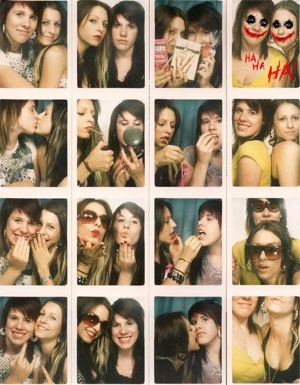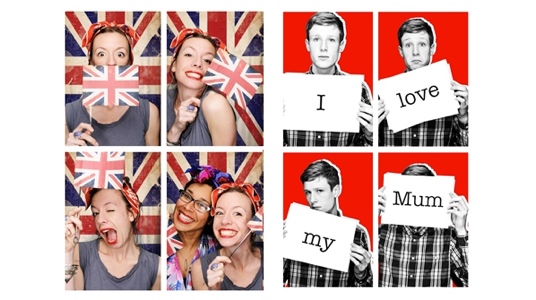 A day of fun, photography, food, drink, music & more
Including… Unlimited use of over 8 different bespoke hand built photobooths!
www.photoboothfestival.com
The Republic of Photography is to present The World's First Photobooth Festival, taking place in East London on 21st July.
Celebrating the humble photobooth, everyone's favorite automaton, The world's first Photobooth festival will showcase a collection of unique, hand-built booths – ready for festivalgoer's to get snapped in style and take home unlimited prints.
From a one-of-a-kind converted camper van (The Dinky Dub), The Discobooth, Vintage Airstream inspired Photostream, Popartbooth to the Toddlerbooth (the worlds smallest booth) and many more – The Republic of Photography's booths, collectively named Boothnation, have many guises but never fail to be fun.
Taking place during London's eagerly awaited Cultural Olympiad, all are invited to drop by the beautiful Colombia Road and step into a host of booths, each one producing memorable and exciting photos, with styles ranging from Warhol-esque colours to cutting edge 3D portraiture. Get snapped with your friends & family or let loose on your own. There's even the Toddlerbooth – the world's smallest booth designed especially for kids.
No festival would be complete without music or food and The Republic of Photography have booked the renowned Rough Trade DJS to provide the summer tunes while local east end chefs whip up delicious summer bites and ice cream treats for all. Other Boothnation neighbours, the Powder Puff Girls, will be bringing the glam for those who fancy a free makeover.
Boothnation and The Republic of Photography are the brainchild of renowned and respected photographer Seamus Ryan. Known predominantly for his portfolio of advertising, editorial and theatre work, he designs each booth and intricate technological set up from scratch himself, with the support of his expert team. No wonder the likes of Blondie, Erin O'Connor, Lulu Guinness, Jonathon Ross, Emma Watson, Penelope Cruz and brands such as Chanel, BAFTA, Universal and Harvey Nichols are queuing up to have bespoke booths at their own events.
Ryan's award-winning photography reflects his strong passion for people and portraiture. Each Sunday he opens his East London studio to the public for Sunday Shoots, an ongoing public portraiture project. It's from this exceptional and ongoing public reaction, fuelled by the popularity of the booths that the idea for the festival was born.
Seamus Ryan, founder of Boothnation says – "I'm really excited about the Photobooth Festival. It gives us the opportunity to share some of the innovations we've been working on with London. Nothing comes close to a photobooth in creating spontaneous, uninhibited and spirited portraits. I know people are really going to enjoy interacting with photography in such a fun and engaging way."
Almost 90 years since invention, the digital revolution and recent creative innovations have transformed the traditional photo booth experience, so come and celebrate this at The World's First Photobooth Festival because this one off event will be gone in a flash. Yep, we said it…
Saturday 21st July 2012 Doors open 10am till 6pm, 8pm finish 7 Ezra Street, London, E2 7RH
£10 per person // £25 Family Ticket (x 2 adult & x 2 under 13yrs) www.eventbrite.co.uk/
Categories
Tags