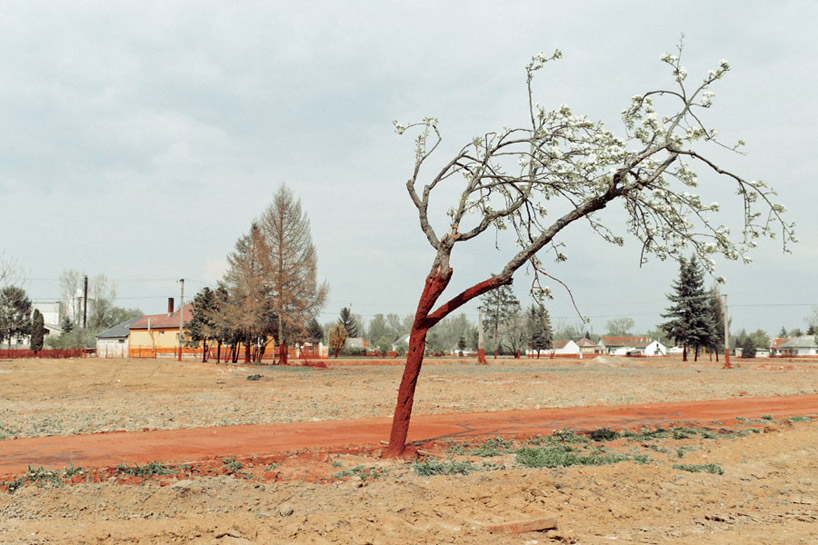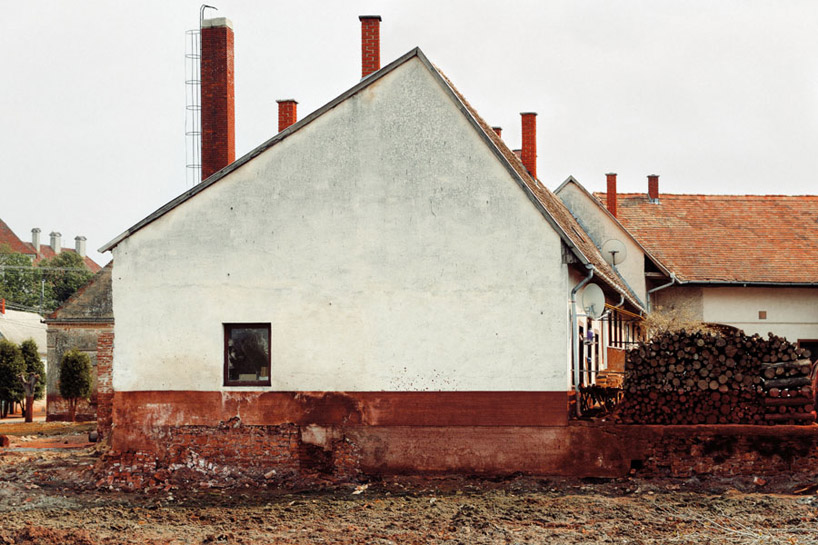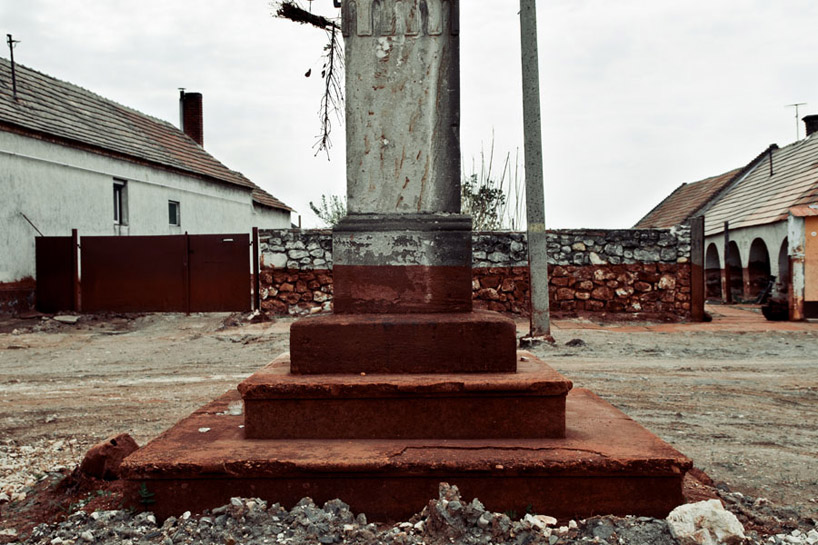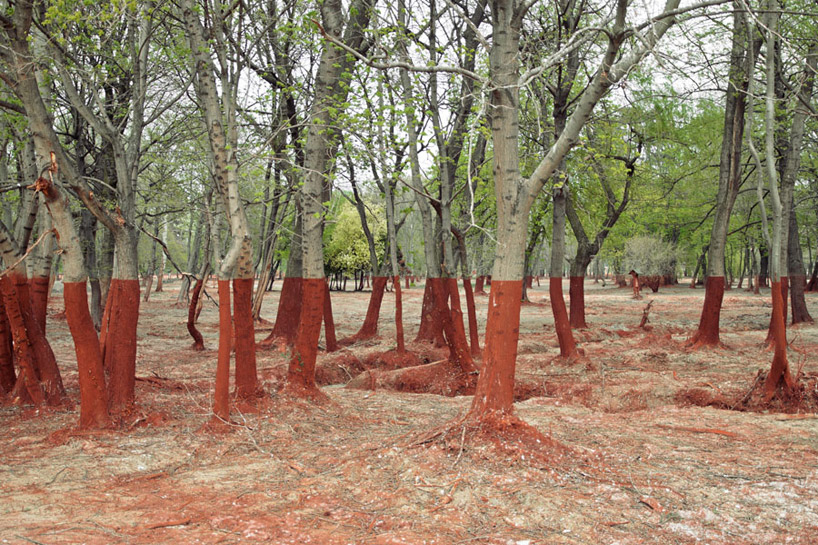 Spanish photographer Palíndromo Mészáros has created a series entitled 'the line'. The project chronicles the aftermath ?of a 2010 toxic waste spill in western Hungary, killing nine people and forcing the evacuation of thousands, through a compendium of images demonstrating the material staining areas of the village red.
The work does not focus so much on the people affected but more the noxious byproduct scarring the town's landscape. Without using any photo manipulation, it documents trees, homes and buildings ?blemished with a scarlet hue reaching up to two meters high. More Info and Pictures over at designboom
'I always want to know what remains when the news is no longer 'new' anymore, the story gets forgotten by the media. ?An approach different from this traditional one seemed very natural to me. these photos have been taken six months after the accident when the silence takes the place of the headlines and just 'the line' is left'.
Palíndromo Mészáros
About Mark Westall