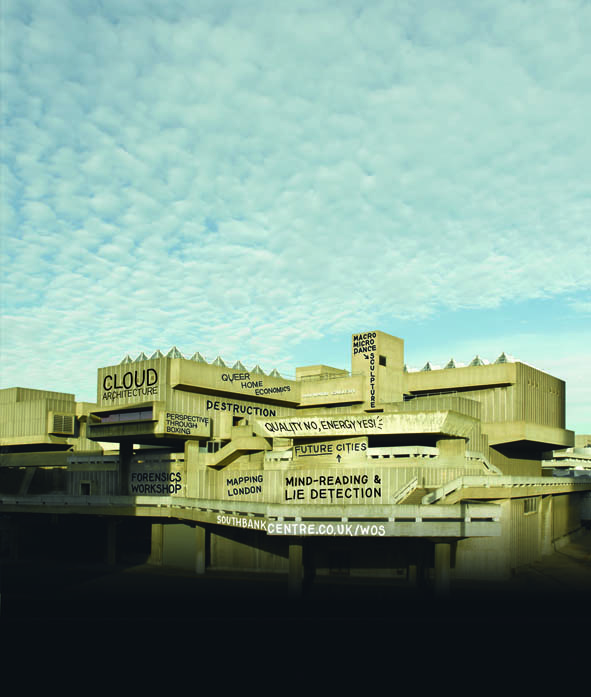 Wide Open School at the Hayward Gallery, Photo credit: Courtesy Hayward Gallery, Southbank Centre
The Hayward Gallery's Wide Open School will be turning the space into an unusual experiment of public learning this June and July. Its programme of courses are devised and delivered by over 100 artists from approximately 40 different countries. Within the press release it makes very clear this is not an art school, instead, it is a wide-ranging forum where artists lead and facilitate workshops, collaborative projects, collective discussions, lectures and performances about any and all subjects in which they are passionately interested.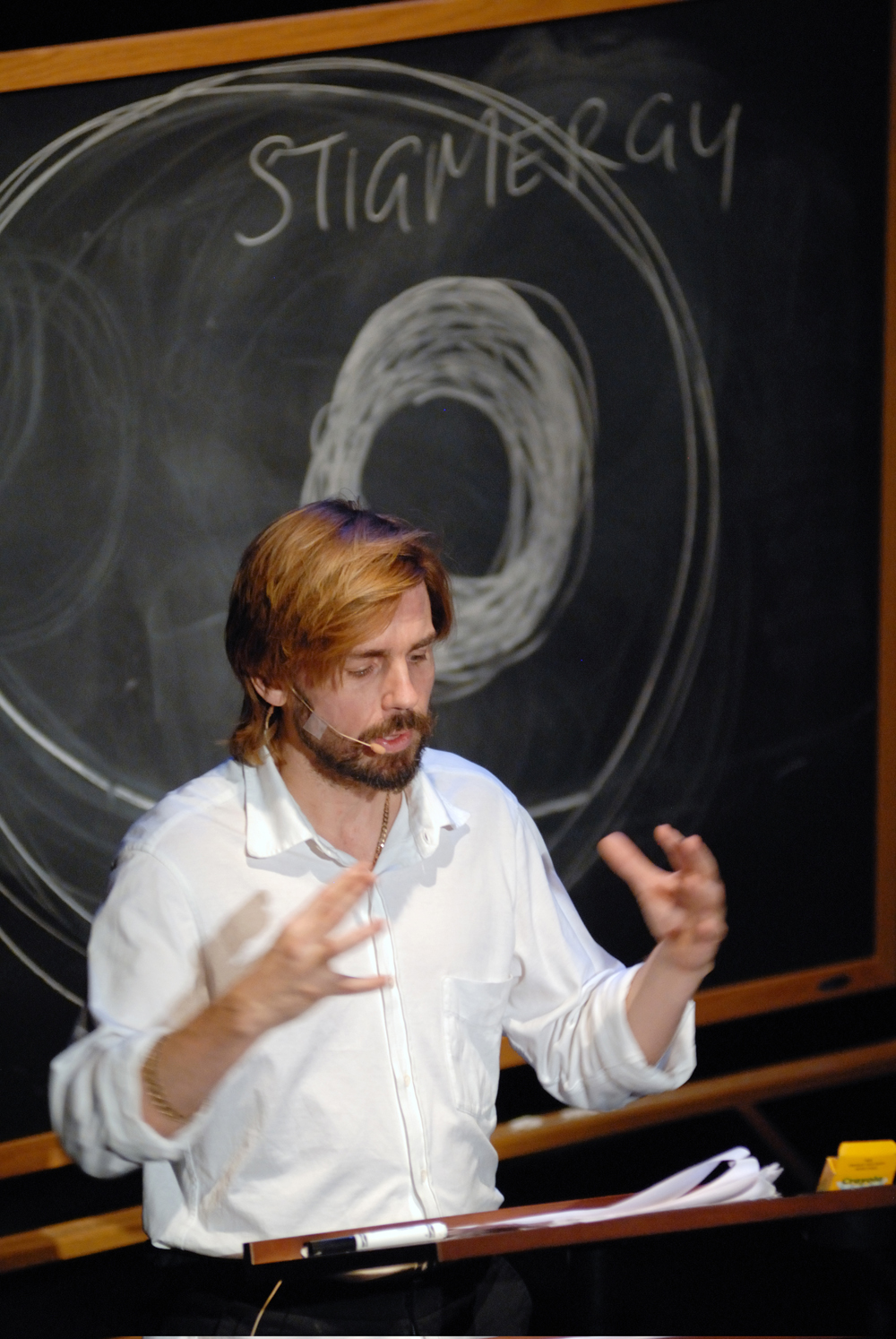 Mark Leckey, Courtesy the artist
The Wide Open School offers a course guide for you delve into and peruse the diverse range of topics and approaches to learning that are offered by the artists. It includes material that is under the radar of mainstream culture – things that are overlooked or neglected for one reason or another. Such as Georges Adéagbo's class on "The Discovered Discovers the Discoverers" which takes place Friday 15th June @ 11am. Adéagbo reverses the roles of both explorer and explorers, the class examines how he explores globalisation and the transfer of African cultures to the West, and along with German media researcher Stephan Köhler, they introduce aspects of 'European Ethnology'. As Ralph Rugoff states in the press release the School offers a "territory as expansive as the imaginations of the artists". It also features courses that involve looking at familiar subjects in a new light. Contemporary artists regularly find fresh ways of approaching research and thinking from other disciplines, from history to physics,from anthropology to economics. Building on these tendencies, Wide Open School exists as a meeting ground for overlapping fields of knowledge. It establishes a temporary haven for lateral thinking.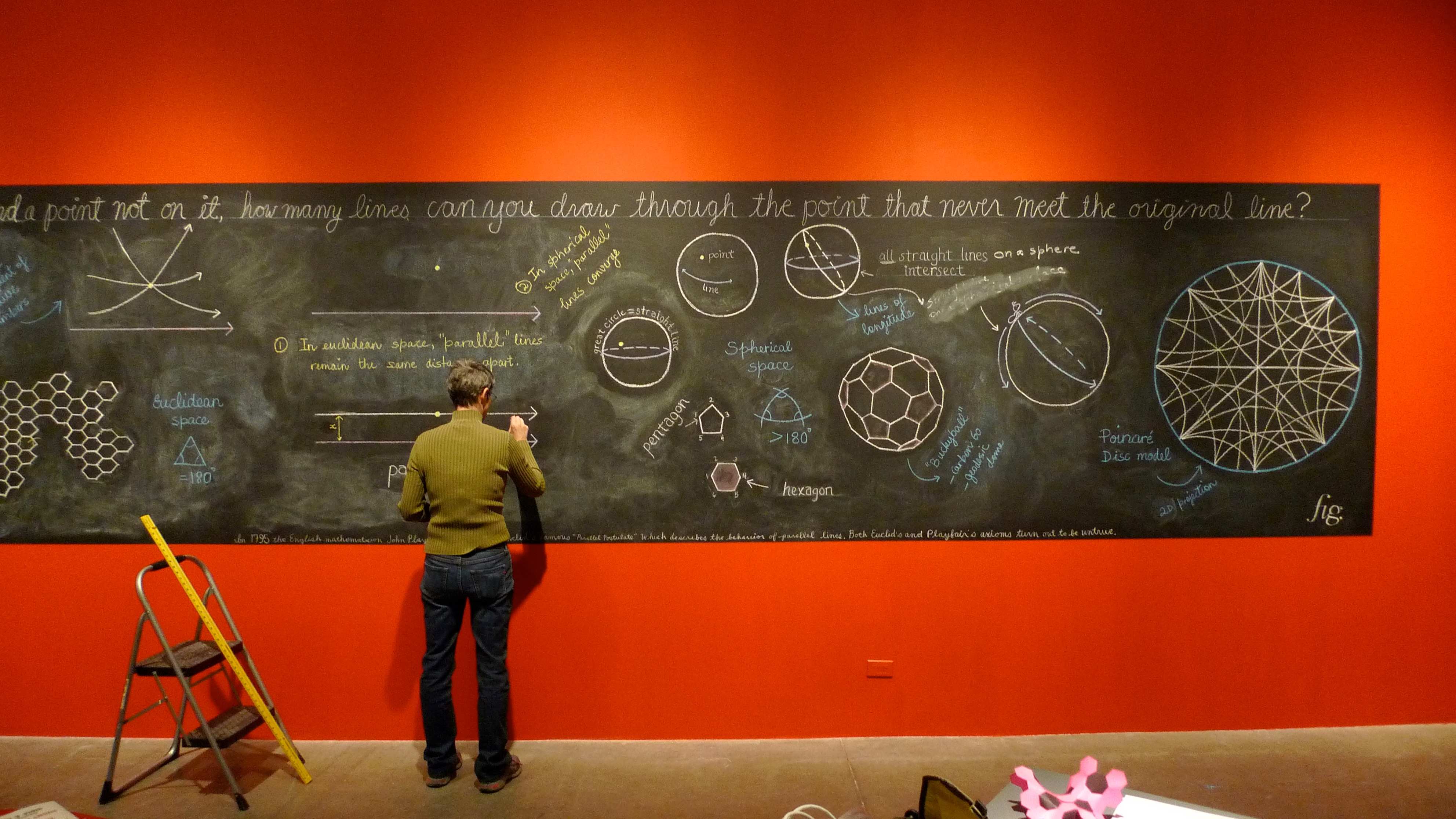 Margaret Wertheim (1) drawing hyperbolic diagrams at Art Center College of Design. Photo © Institute For Figuring 2011 (by Camron Allan)
Yet while they span an eclectic spectrum, the courses in Wide Open School also share a common goal: they offer participants a direct experience of how artists think about and question things. Artists are often great self-educators. Their work demands that they continue to learn, and to invent new ways of learning. They are always looking, and they know that while you may not always find what you are looking for, you can always find a novel way of using what you do find and what you already have. Artists are also experts at embracing contradictions, and knowing how to move forward in understanding a problem without first having to neatly resolve it. It is impossible to 'teach' someone how to work like this, except by example and through practice – which is why many of the classes in Wide Open School incorporate some form of 'active' learning. Wide Open School has embraced discursivity and participatory modes of learning in many of the classes there is a hands on approach. Such as Raqs Media Collective's three day course of conversations and considerations on time and timeliness. Participants are taken on a trip to The Royal Observatory in Greenwich and asked to join in on the musings of "evolution of timekeeping, the history of longitude and the relationship between time-keeping and death at sea." And invited to an evening banquet "Reading at the Time Table"  in which texts and wine will be served like courses from an elaborate menu.
The Wide Open School is very apt to the current thinking on education, and whether we need to explore new modes and possibilites of learning. As one of the participating artists suggests, it is a school for people who love learning but do not necessarily like schools. It serves up a scenario where people explore subjects for which they share a common curiosity, rather than where 'students'are 'taught' in any conventional sense. It also provides us with an opportunity for playing with the rules of how we educate ourselves, but it is not a new model for an academy. Playful and serious at the same time, it aims above all to create an energetic atmosphere for formulating and exchanging ideas.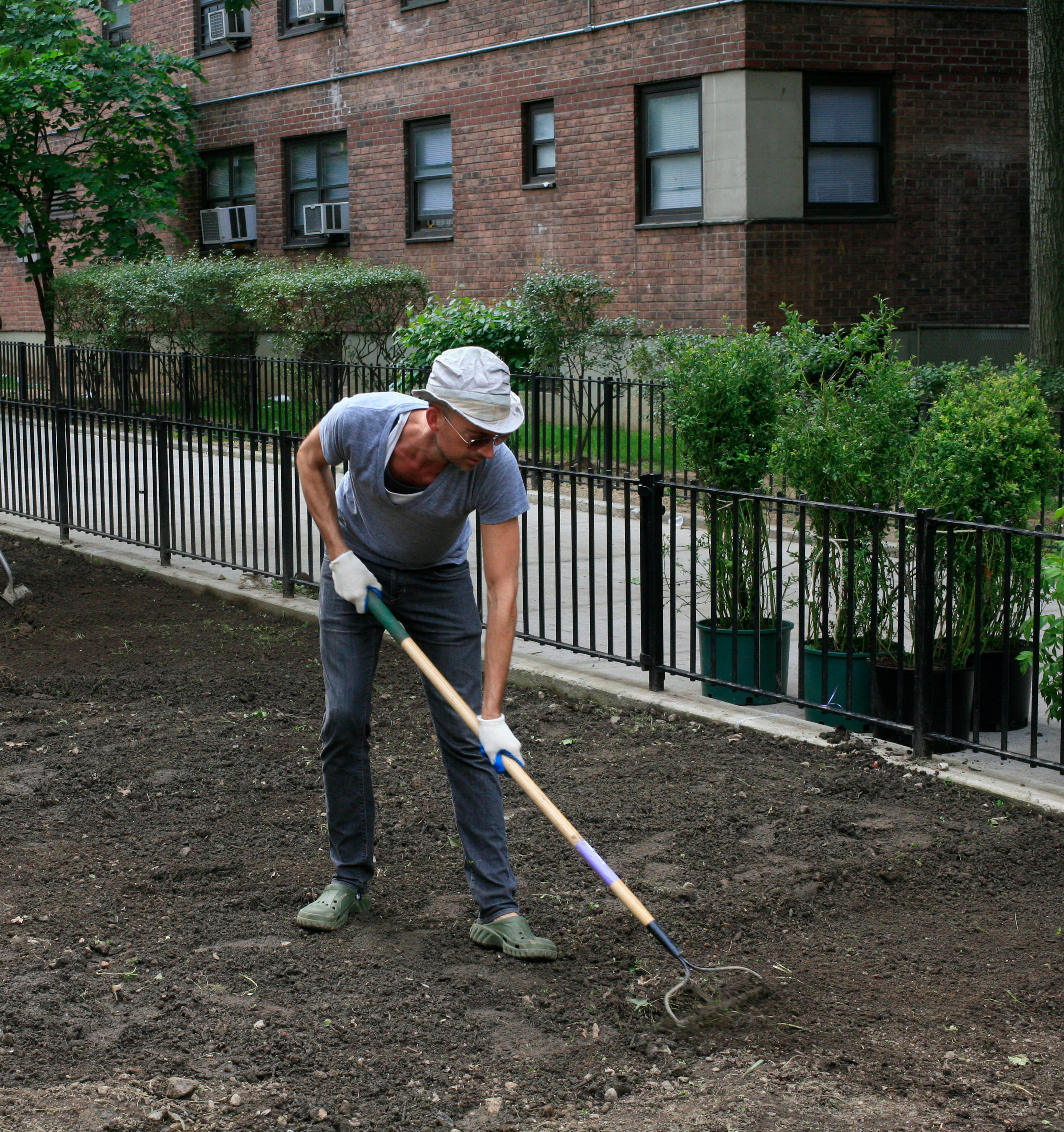 FRITZ HAEG, Image credit: Oto Gillen
Wide Open School is open to everyone. There are no applications required, no entrance exams to take. Enrolment in courses is on a 'first come, first served' basis, except in those instances where an artist has specified their desire to work with particular age groups or individuals with special learning needs. While the majority have been invented by artists, a handful of courses are based on proposals from the public. Accommodating different modes of learning, classes range in size from one-on-one conversations to small groups to large gatherings. Several are conducted in languages other than English, depending on languages spoken by the artist leading the class. The broadly international character of the Wide Open School faculty is a significant part of this project, reflecting the historical urgency for us to actively learn from different cultures and different parts of the world.
Wide Open School takes place in classrooms built in the Hayward's gallery spaces. But it is not an exhibition in any sense, and it demands a very different type of engagement. It asks its participants to make an unusual commitment of time as well as energy. It obliges us to be attentive and open. It invites us to use our intelligence in unusual ways, and to confront our desire to understand and to be understood. It requires a willingness to discuss issues and to make things with strangers. And its success depends on our ability to realise that the contribution of each and every member of the school is significant.
Hoping to provide learning experiences that lead to the kind of intuitive insights and sharpened perceptions that our encounters with art produce. It might not be an exhibition by any stretch of the imagination, but in this sense Wide Open School may end up being more like a collective work of art. You will have to be the judge of that.
Throughout June, FAD will be running competitions with the opportunity to win tickets to selected classes, talks and workshops, be sure to check out the FAD competition section for details: https://fadmagazine.com/category/art-competitions
To pick your courses or find out more information please visit: http://www.wideopenschool.com/
Categories
Tags