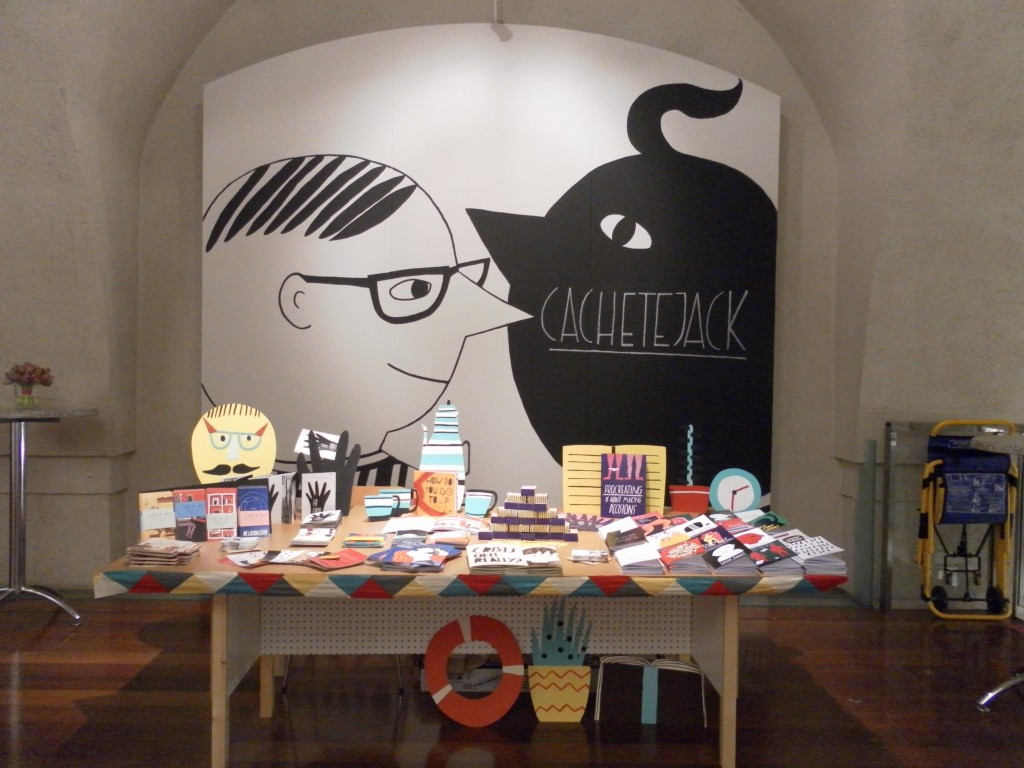 FAD Talks to Claire Catterall and Sarah Mann to find out more about this years Pick Me Up 2012, a contemporary graphic art fair that is currently taking place at Somerset House. (22 March – 1 April 2012).
CP. Can you tell FAD more about the curatorial narrative of this year's Pick me Up 2012?
The idea is to not only show the work, but to show what makes the work – in terms of the artists' own personality, their working method and their working environment. It's about revealing the narrative in the work itself – the who and how of it as well as the why.
CP. Within the press release it talks of the designers and illustrators occupying the space. The idea of occupation is interesting. There seems to be a certain sort of autonomy given over, would you say that this true?
Yes, absolutely. It's important that the visitor feels they are entering into the world of the artist, or walking through their head.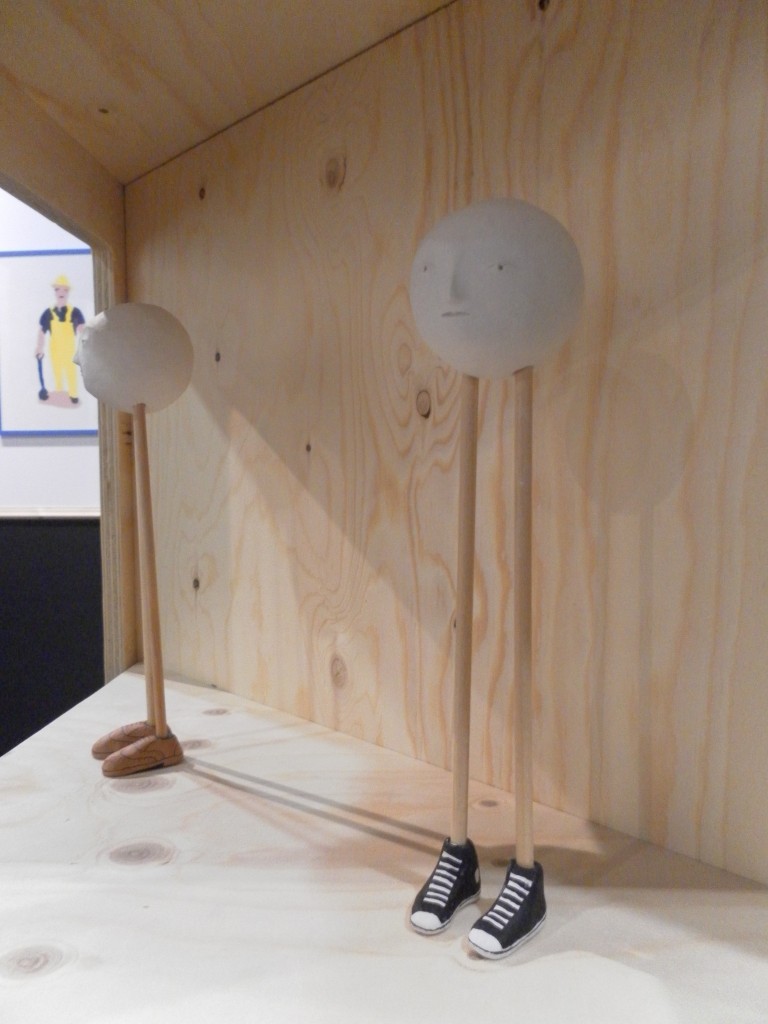 CP: Within the fair there are unique interventions, installations and spaces on display, Offering the opportunity for visitors to get involved. Is this relational art? 
To be honest with you, I think the fair is a million miles away from relational art which I personally view as a bit of a red herring. The point of allowing visitors to get involved is to give them access to a world of art that they may have more enjoyment and understanding of than they realise.
CP: How does the fair fit into the overall curatorial programme at Somerset House?
We aim to cover most of aspects of contemporary art and culture, so in that respect it fits really well.
CP: Now in it's third year what developments have you noticed within design and illustration?
Each year you notice a particular branch of the graphic arts coming to the fore. This year is a really really strong year for printed matter such as books and zines, we've made an effort to bring more of that in to the mix. Each year I am staggered by the sheer quantity and quality of talent that is emerging and really taking the initiative to set up small creative businesses. It's really inspiring.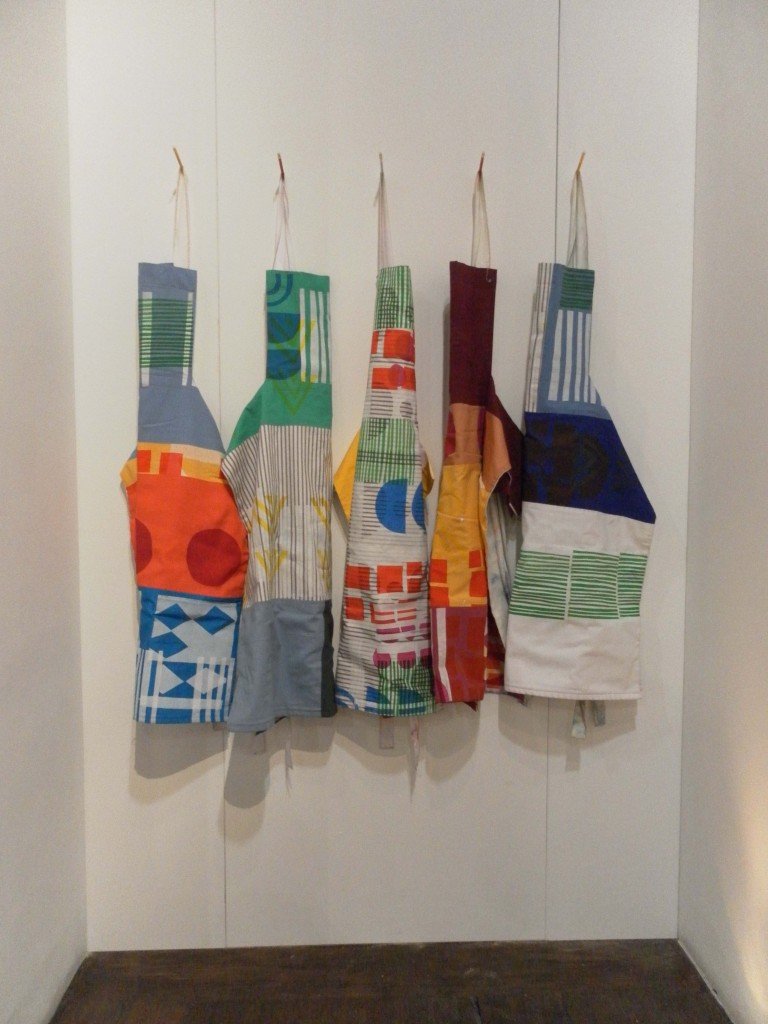 CP: The fair seems suited for all ranges, children included, How important is it that the art fair is accessible for families as well?
It's really important. One of the joys of illustration and graphic arts is that it can be made accessible to all ages. They are so many techniques to explore that can be enjoyed no matter how old you are, drawing and mark-making is something everyone can get involved with. With the workshops we have really tried to pack in as many activities that will appeal to the widest possible audience. It's a chance to play and experiment, and more importantly learn from all the talent involved with the fair.
CP: How is Pick Me Up, different from other fairs? And if you could describe the fair's intent in one sentence what would it be?
We call it a fair as the works are for sale, but with this year's events programme expanding, it's much more of a festival. I think if you've visited Pick Me Up hopefully you'll be able to see it isn't the usual fair set-up. As we mentioned above, we really wanted to make each space unique and give the public a chance to experience working processes. The whole event has been very carefully curated. When you walk through the fair its feels so lively, it's a hive of activity. Each exhibitor puts so much effort in to communicating their creative environment, you really feel like you get a genuine insight in to their world.
One sentence?
Eleven days of graphic mayhem!
CP: What would you say the future holds for Pick Me Up as it expands?
This year it really feels like we have built on the success of the last two years, we'll continue to do that, in fact we'll start on 2013 almost as soon as this one closes! We are working on a very interesting new idea to expand the fair next year – maybe into some hidden spaces in the building. Watch this space.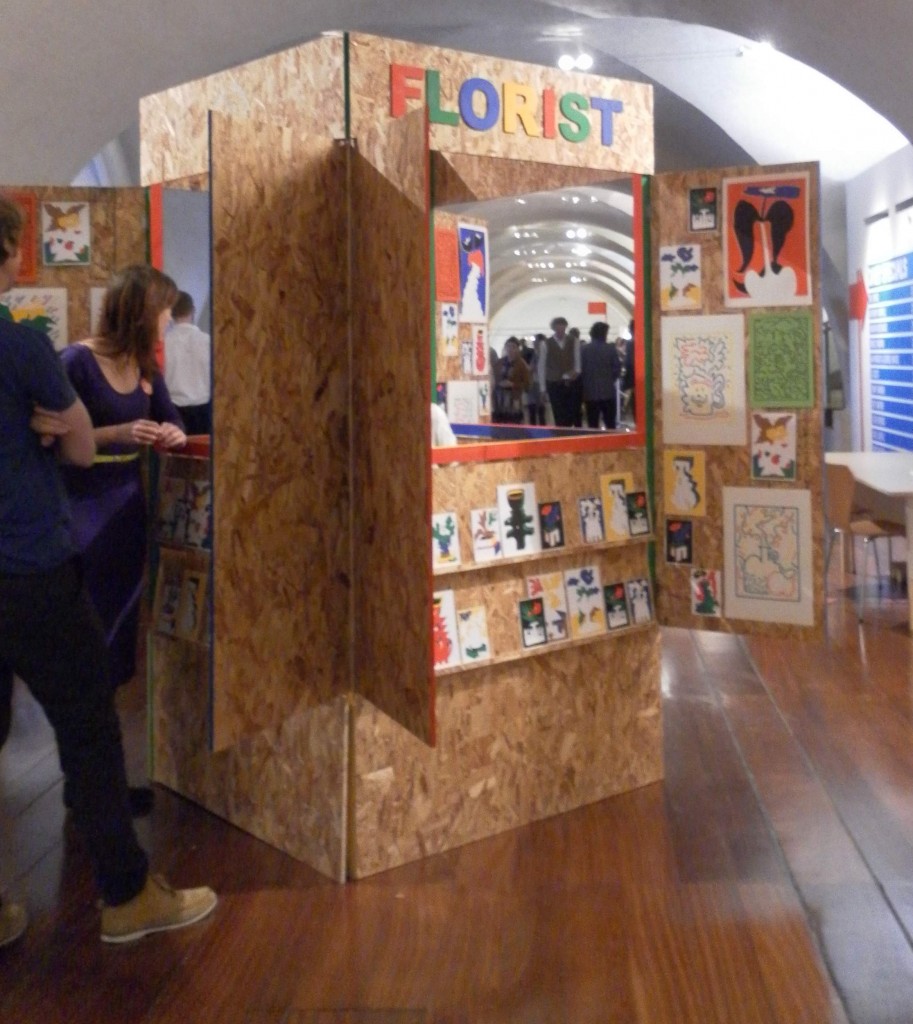 For more information and to find out more about Pick Me Up visit: http://www.somersethouse.org.uk/visual-arts/pick-me-up-2012
Interview with Chantelle Purcell 
Categories
Tags