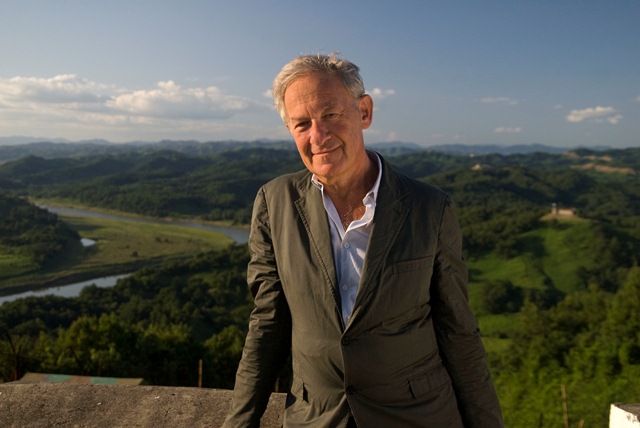 Simon Schama to introduce the inaugural Turner Lecture and Dinner at Turner Contemporary, 2012
Simon Schama, CBE historian and art historian, University Professor of History and Art History at Columbia University and best known for writing and hosting the 15-part BBC documentary series A History of Britain will speak at Turner Contemporary's inaugural Turner Lecture and Dinner on Wednesday 25 April 2012 supported by the KM Group.
The event will commence with a drinks reception in the Sunley Gallery alongside Rodin's The Kiss, followed by the lecture in the South Gallery with oil paintings by Turner in the Fusion section of the Turner and Elements exhibition.
Dinner will be served in the Foyle Rooms overlooking 'the loveliest skies in all Europe'. The menu will be inspired by the season and designed by our Head Chef.
The Turner Lecture and Dinner will raise vital funds for Turner Contemporary's future exhibitions, learning and community outreach programmes. To date over 17,000 children, adults and family members have taken part in activities led by the Learning Team at Turner Contemporary, and our community projects are helping to change lives in the area. Since opening on 16 April 2011, over 400,000 people have visited Turner Contemporary with an estimated economic impact to Margate in excess of £3m.
KM Group chairman Geraldine Allinson said: 'The KM Group has always been a keen supporter of arts in the county and we have been delighted to see the Turner Contemporary make such an impact. We are proud to be supporting the first Turner Lecture and Dinner.'
The opening of Turner Contemporary in Margate has offered the organisation an extraordinary chance to build on its history, to present exhibitions in beautiful new galleries and widen the positive impact of its programmes on visitors, schools and the local and regional community.
For further information: www.turnercontemporary.org
Tickets:
Advance tickets £85.00 per person (booking by 25 March 2012)
Advance Table: £600.00 (booking by 25 March 2012)
Full Price £100.00
Table of 8 people £700.00
Ticket with 3 year patronage* £3,000.00
Timing:
Drinks on arrival 6.15 pm
Turner Lecture 6.45-7.45 pm
Dinner 7.45 pm – until late
Categories
Tags