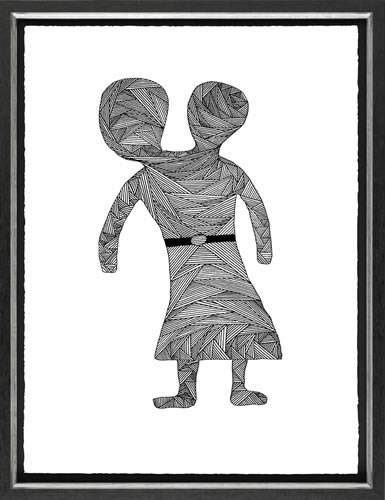 Sandy & Andy McKay, Giclée on Paper
After more than 40 years in stand-up comedy, music and acting, Billy Connolly has turned his hand to contemporary art.
The comedian on Wednesday unveiled to the world a series of pen and ink drawings called Born on a Rainy Day, the result of two years of sketching. The six pen and ink drawings are based on characters from his imagination.
It was an interest that came to him late in life, he said. "Art, for me, bears no relation to comedy or music. My art is pure and 'unjudged'. I am creating it for myself – it is personal and private whereas with a film, comedy show or music you expect people to be critiquing, watching, assessing. Art is different; it liberates you."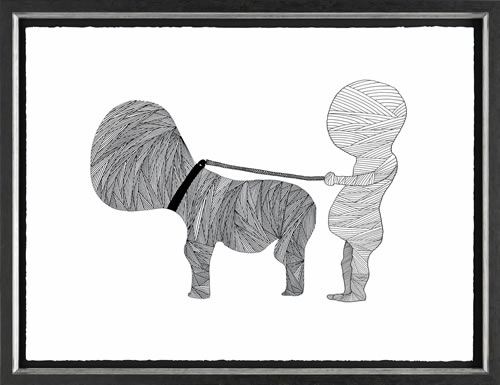 Walkies, Giclée on Paper
Connolly describes his work as something of an enigma, something that takes over him as he begins to create. This process adapted by Connelly is akin to the surrealist automatism movement, whereby the artist allows the hand to move randomly across the paper or canvas, without an intent to create anything specific.
Prints of Connolly's drawings will go on sale via Castle Galleries.
Categories
Tags