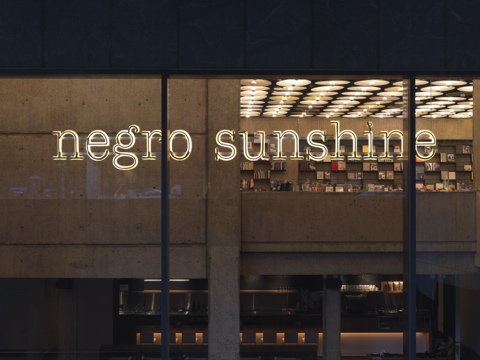 Glenn Ligon Warm Broad Glow II, 2011 Zabludowicz Collection Courtesy of the artist, Luhring Augustine, New York, Regen Projects, Los Angeles, and Thomas Dane Gallery, London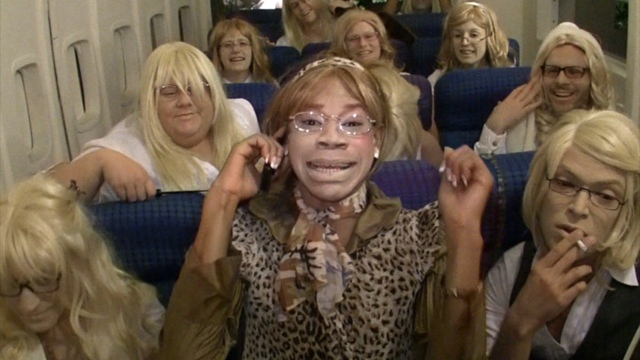 Ryan Trecartin K-CoreaINC.K (Section a), 2009 Zabludowicz Collection Courtesy of the artist and Elizabeth Dee, New York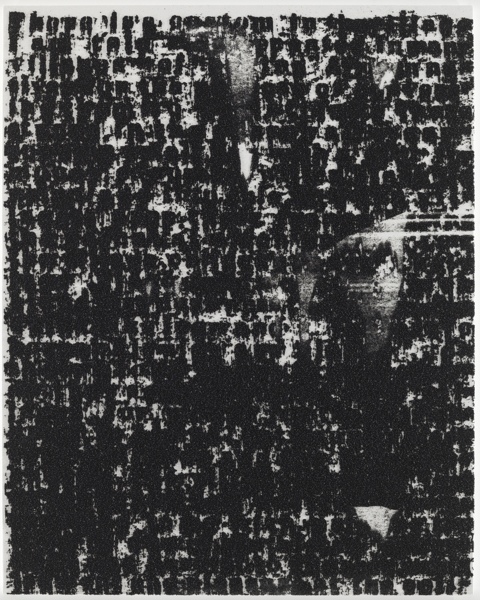 Glenn Ligon Figure #59, 2010 © the artist Courtesy the artist , Thomas Dane Gallery, London and Zabludowicz Collection
1st MARCH–10th JUNE 2012
Ed Atkins, Omer Fast, Ruth Ewan, Dani Gal, Glenn Ligon, Mary Reid Kelley, Anri Sala, Alexandre Singh and Ryan Trecartin.
The Zabludowicz Collection is proud to present Weighted Words, an exhibition bringing together works which harness the powers of language in order to produce an impact on the viewer. By investigating the ways in which artists use language, the exhibition will offer visitors new and striking ways of considering weighty topics. These include the history and discourse surrounding racism in the United States, the linguistic legacy of colonialism in Africa, recent warfare, the role of rhetoric in international affairs since the beginning of the 20th century and the transformative power of creative expressions of protest.
Weighted Words includes works from the Zabludowicz Collection and a loaned archive of historical audio recordings. The exhibition presents a significant group of works by Glenn Ligon, whose US-touring mid-career retrospective is currently on show at the Los Angeles County Museum of Art. The Zabludowicz Collection has the largest holdings of Ligon's work of any private collection in the UK and Weighted Words will include seminal painting and neon works by the artist. ,Weighted Words also marks as the UK premiere of works by Alexandre Singh and Omer Fast, and includes the three parts of Ed Atkins' trilogy of Death Mask works. Visitors will be able to use Ruth Ewan's A Jukebox of People Trying to Change the World (2003–ongoing), which contains over 1000 protest songs addressed to a multitude of causes. Weighted Words will also include the UK premiere of Dani Gal's Historical Records Archive. This work, loaned by the artist, is an ongoing collection, which currently consists of around 250 vinyl recordings of historical significance, ranging from political speeches and radio broadcasts to interviews with world leaders.
Weighted Words seeks to focus on the affect of language, rather than its purely cerebral aspects. The works in the exhibition deliberately seek to elicit emotional, visceral or somatic responses, rather than foregrounding concerns for semiotics or linguistics as such. The works use language in singular ways, through written text and spoken word as well as via its absence or vagaries.
The exhibition will include a major season of new and existing performance, looking at the role of language in live works ranging from poetry to lectures, via theatre, storytelling and stand-up comedy. This live programme was announced in January 2012.
The exhibition will be accompanied by a publication including contributions from the artists.
Weighted Words is curated by Ellen Mara De Wachter, Curator at the Zabludowicz Collection, London.
176 Prince of Wales Road, London NW5 3PT zabludowiczcollection.com
Categories
Tags