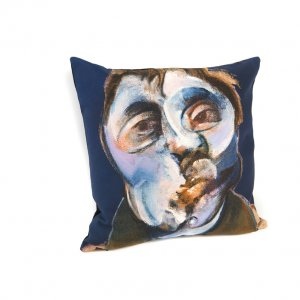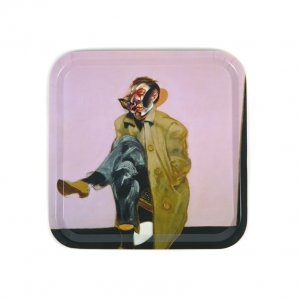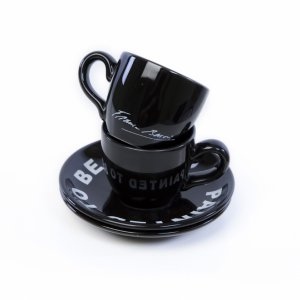 February 2012
The Estate of Francis Bacon has authorised the creation of a custom-made online shop, selling a selection of quality products based on Bacon's paintings, images and quotations from the artist's iconic Reece Mews studio. It is an exciting new direction for an estate devoted to protecting and enhancing the artist's legacy.
"The general public still doesn't really know him. He attracts people who already know a lot about art and who have studied him. This will help to introduce Francis Bacon to a larger audience", says Christophe Dejean, the Estate's copyright and image administrator.
Francis Bacon (1909 – 1992) was one of the most important artists of the 20th century, known for his bold, emotionally raw imagery. At the time of his death, his studio in South Kensington was packed with over 7,000 images, clippings, objects, photographs and studies. The studio and all its contents were donated by John Edwards, Bacon's heir, to The Dublin City Gallery, The Hugh Lane where it has been immaculately preserved. The Francis Bacon Shop collection draws from these influential images, as well as a selection of quotations from interviews between the late art critic and curator, David Sylvester, and Bacon. These quotations convey Francis Bacon's characteristic insight and wit.
The shop will enable customers to buy products all year round, rather than just during exhibitions. "People might not be able to afford Francis Bacon's paintings but they can have something that reminds them of the artist and his work – it's very democratic," says Dejean.
The Estate keeps strict control over the quality of its online merchandise. "We started with a small selection of products, and will add more gradually. It's better to offer a few products of quality rather than a large number of lesser quality," he says.
Highlights include a beautiful cashmere throw with the artist's signature and a quote: "The job of the artist is always to deepen the mystery"; an exquisite silk scarf printed featuring a portrait of Bacon taken in 1972; and a set of elegant black espresso cups printed with another quote: "I painted to be loved". Other products include mugs, t-shirts, belts, trays and beach towels.
The carefully designed items combine premier craftsmanship with the extraordinary images and words that reveal so much about Bacon and his celebrated work.
A selection of posters and cards, publications and DVDs is also available, including rare catalogues from exhibitions dating back to 1980. A selection of Limited Editions will be available shortly.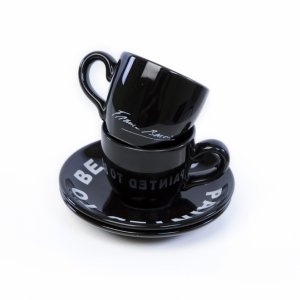 About Mark Westall