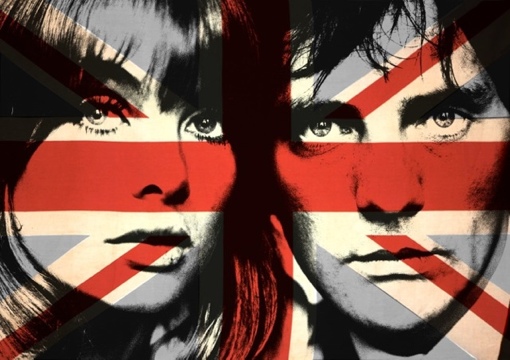 'Terence stamp and Jean Shrimpton': Pam Glew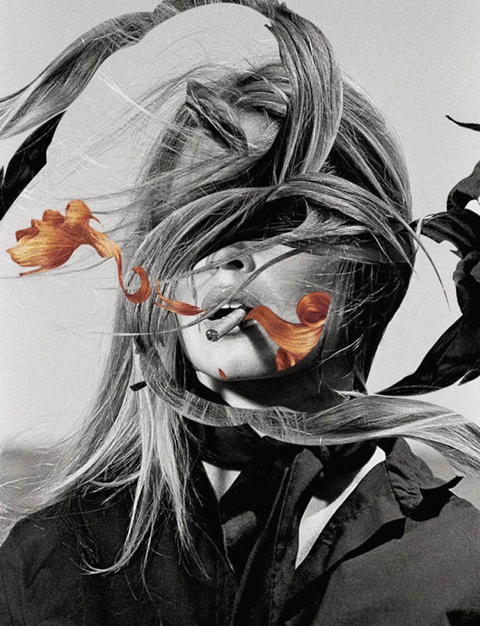 8th March – 31st March 2012
'Brigitte Bardot': James Dawe
An exhibition of original art in which the work of one of the 20th Century's great image-makers, the photographer Terry O'Neill, is reinterpreted by the image-makers of today. Leading British and American contemporary artists re-envisage his iconic masterpiece photographs in their individual mediums.
"I have been looking at my photographs for decades and they've become very familiar to me. What I love about this collaboration with Rook and Raven is having young artists with a fresh eye interpreting iconic images for a new generation. I am excited to see what they do and why they do it. For me, there is nothing so rewarding as working with new talent and fresh ideas."
Terry O'Neill
Terry O'Neill is acclaimed for his intimate images of the famous and powerful and is responsible for some of the most recognizable photography of the last 50 years. His work is marked by a sense of immediacy and honesty no longer afforded to photographers today.
O'Neill recalls how "none of the Sixties stars took themselves too seriously," a far cry from the micro-managed celebrity 'brands' of today, where reality is distorted unrecognizably by paparazzi, art directors and Photoshop. With this in mind, Terry O'Neill is inspired by this innovative collaboration with Rook & Raven to produce unique, never-before-seen original artwork working with their highly eclectic mix of contemporary artists.
'Terry O'Neill – Reworked' sees many of the photographer's most iconic images alongside a reinterpreted version inspired by and incorporating Terry O'Neill's photographs, including the infamous Brigitte Bardot with cigar and Raquel Welch on the crucifix. Exhibiting alongside these unique pieces of artwork are Terry O'Neill's highly collectable fine-art limited edition prints and the artists' own work in order to contextualise the collaboration.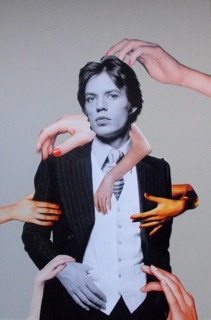 'Mick Jagger Intervention': Daniel Lumbini,
The artists in question represent Rook & Raven's alternative contemporary ideals brilliantly. Ranging from the classic cinematic quality of the images Pam Glew conjures on dyed, bleached and deconstructed fabrics to the cursive tag of Curtis Kulig, the man responsible for the omnipresent 'Love Me' that has brought him to the attention of the world, ensuing collaborative projects with the likes of make up giants Bobbi Brown.
The illustrations lineup of collaborating artists is made up of James Marshall, aka Dalek, whose progressive geometric abstract works intersperse bold colours and complex linear patterns; James Dawe, who creates ethereal, multidimensional collages that have graced magazines and ad campaigns, and Daniel Lumbini, whose contemporary paintings combine visceral brush marks with strategically-placed media and James Mylne, whose photo-realistic ballpoint drawings have gained him world wide notoriety and an avid collector base
'Terry O'Neill – Reworked' will showcase many of the photographer's most iconic works as well as outstanding contemporary talent. It will also serve as a fascinating exploration of ideas surrounding ownership and perceived value.
Categories
Tags