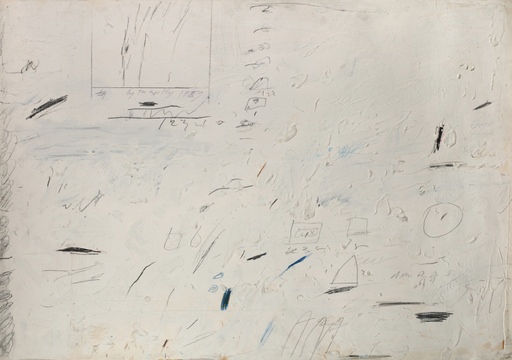 Sperlonga Drawing (1959) Sonnabend Collection ©Cy Twombly Foundation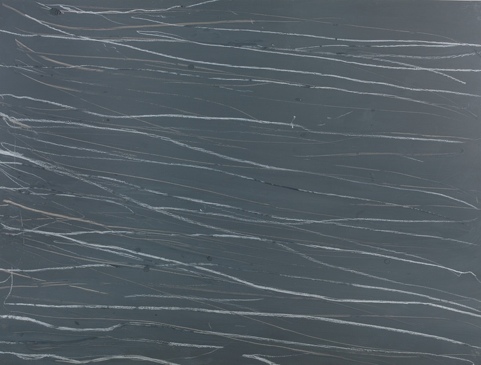 Untitled (1969) Sonnabend Collection ©Cy Twombly Foundation
It gladdens my heart to see a speight of new gallery openings across London's West End; Ronchini this week, Ordovas going from strength to strength with a second excellent show, Gazelli Art House, and the London branch of Eykyn Maclean, joining New York on their property portfolio.
The New York branch was founded in 2006 by Christopher Eykyn and Nicholas Maclean, previous co-heads of the Impressionist and Modern Art department at Christie's, and with over 29 years of experience between them. Nestled near Wild Honey and Hanover Square, the space is overwhelmingly fresh and new, yet the show is quite clearly very well considered, with 11 Twombly works, all from Ileana Sonnabend's private collection, and many of which have never been shown to the public before.
Ileana Sonnabend was the first wife of Leo Castelli, one of Cy Twombly's earliest gallerists with a string of shows in the 1960s attracting mainly negative reactions. Twombly's relationship with Ileana was better then with Castelli, and he was known to have said, 'Ileana should be given her due. She had the eye.' After her death in 2007 at the age of 92 a large chunk of her extensive art collection was sold for more than $600 million, but these works are still owned by her son and the show is a non-commercial one.
There is a vague chronology to the show, which I found both useful and interesting, as what begins as mono, almost hesitant scribbles on huge expanses of textured cream paint in works from the 50s and 60s develops through pinks to bold greys and greens in the later 60s and 70s works. My favourite, and the stand-out mainly because it differs from the pale backgrounds I would associate with Twombly is Untitled (1969), part of what became a series of grey paintings, this one made of rich grey strokes of gouache crossed with thin white lines of wax crayon, and utterly captivating.
Make an appointment to see this; it is subtle and intelligent and I felt that I might have learnt more here than from the larger shows like Tate's last year. It has suitably whetted my appetite for a comparison with other abstract expressionists at Turner Monet Twombly at Tate Liverpool in June.
Naomi Richmond-Swift
Categories
Tags