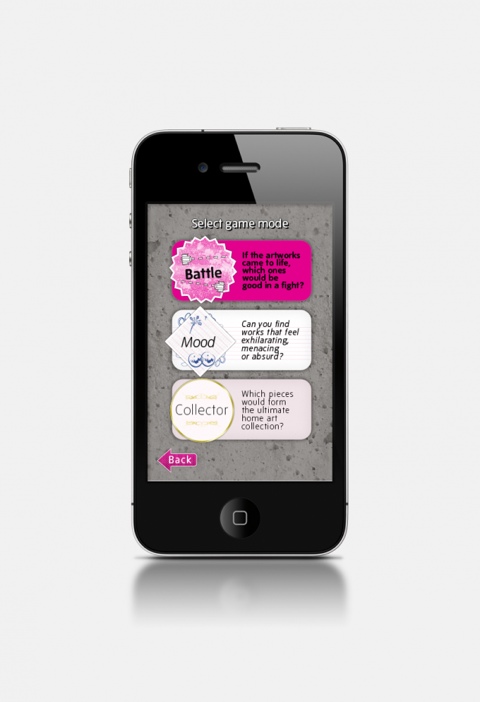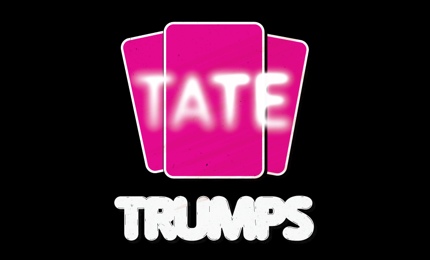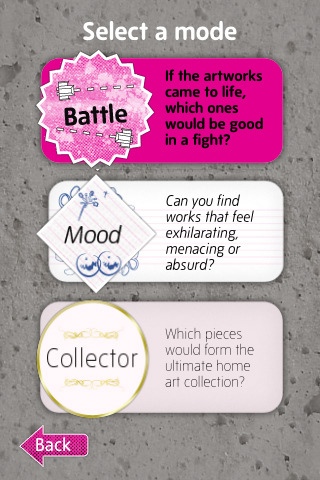 Tate Modern has produced a free iPhone game Race Against Time that blends mobile gaming with art history.
The user plays as a wily chameleon, travelling through the history of modern art in order to defeat evil Dr Greyscale's plan to remove all the colour from the world. As the gamer races through time from 1890 back to the present day, the background, platforms and enemies change to reflect major art movements and works from the last 121 years of modern art. A bespoke soundtrack for the game provides an audio journey through the time period – each decade has a stylistic variant of the main theme and uses instruments appropriate to the era.
Along with Race Against Time, Tate is releasing a new version of its free award-winning mobile game Tate Trumps, the digital card game that brings Tate's collection to life. Choose one of the three modes (Battle, Mood or Collector), pick 7 artworks to make up your hand, then play a fast paced round of trumps against the computer or your friends, and see who scores the highest. In this new version, produced by Hide&Seek, the game can now be played anywhere, not just at Tate Modern.
Jane Burton, Head of Content and Creative Director, Tate, says: "Our aim is to bring art to new audiences who are interested in a more playful experience than cultural institutions typically offer. With stunning graphics, addictive gameplay and stylish soundtrack we think Race Against Time will do just that."
Race Against Time and Tate Trumps are available from the App Store for iPod and iPhone: http://www.itunes.com/appstore/.
Categories
Tags