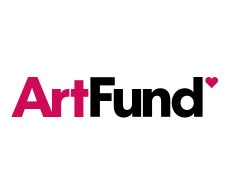 This article titled "Art Fund membership up 15% despite downturn" was written by Vanessa Thorpe, for The Observer on Saturday 31st December 2011 19.22 UTC
Museum and gallery goers have been backing British culture, despite the economic downturn. Record numbers have joined the national fundraising charity, the Art Fund, boosting its membership by 15% last year.
The fund allows regional and national institutions to acquire important works for their collections.
"It might look surprising when set next to some of the more urgent charitable causes," said Stephen Deuchar, director of the Art Fund. "Yet there has been a quickening of the philanthropic pulse which means that more people, not just the upper echelons, are doing more to support galleries and museums. There seems to be a greater understanding that the quality of British life is bound up with the quality of these things."
Deuchar puts the trend down to an urge to improve communities and the reinvention last spring of the fund's National Art Pass, allowing holders to gain discounts and free admission to arts venues.
"When this organisation started, it was about large-scale philanthropy and the good of the nation. Now it has been replaced by the feeling that it is about the individual and the world they want to live in," he said.
In 2011, the Art Fund supported or pledged to support the acquisition of almost 150 works of art. Items acquired with its help included Alex Katz's portrait of Vogue editor Anna Wintour, which is now in the National Portrait Gallery and currently its most popular picture and bestselling postcard.
guardian.co.uk © Guardian News & Media Limited 2010
Published via the Guardian News Feed plugin for WordPress.
Categories
Tags