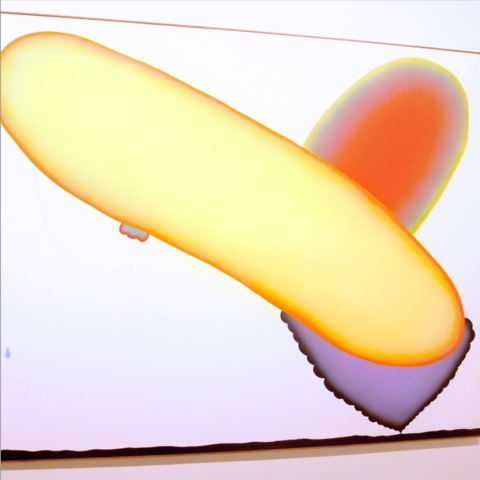 Sadamasa Motonaga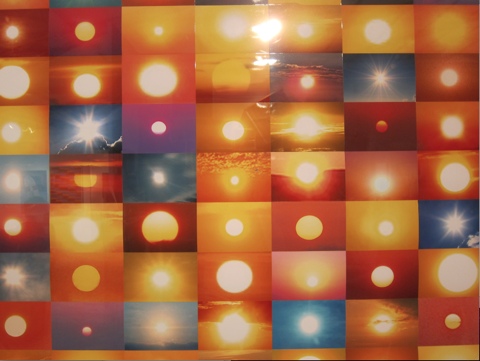 Penelope Umbrico Aperture.Galllery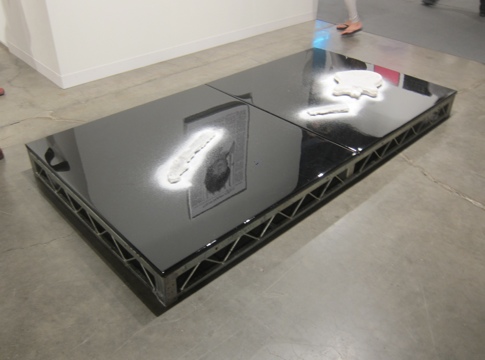 Banks Violette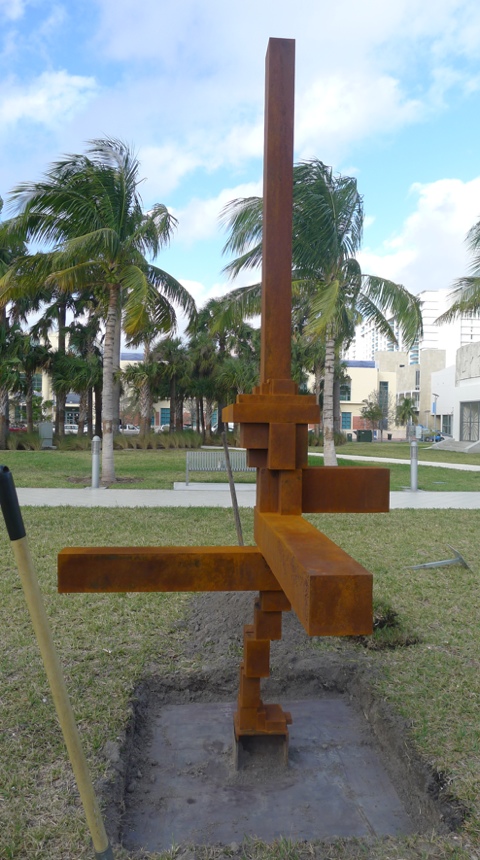 Anthony Gormley Sean Kelly Gallery
Now that the works have been packed up and shipped off Matthew Miles takes a look back at the trends, the sales and the hedonism at the tenth edition of Art Basel Miami Beach.
Words MATTHEW MILES Photography KONRAD WYREBEK
Every December the big players and dedicated collectors of the art world descend on balmy Miami, though they don't see a lot of sun when the majority of the works are indoors and the parties go right through the night. For five days the city's art deco, skyscrapers and neon get buzzed by an altered energy as dealers and those with serious cash-to-burn rub shoulders (and the rest) with the up-and-comers, attention grabbers and gate-crashers of the art scene.
Just in case that all sounds like too much fun, this year's event was preceded by hand-wringing and party-pooping as some activists suggested that, in this era of Occupy Wall Street (and beyond), an art fair and party scene aimed largely at the 'big brand' tastes of the one per-cent was vulgar. Even some serious collectors got in on the dissing, with Adam Lindemann using his New York Observer column to stick his nose up and neck out to announce that he'd be boycotting Art Basel Miami Beach. His grounds? It's mix of blue-chip sales booths, scenesters and mega-collectors had become "embarrassing."
Come opening day, Lindemann turned up anyway, claiming his statement had been ironic – though it's possible that the biggest version of Art Basel Miami Beach to date would have coped with his absence. Two-thousand artists were featured, 50,000 art-lovers attended and – with over two-billion USD worth of art on show – the galleries reported strong sales, buoyed by a new wave of collectors from booming South American countries such as Brazil, Columbia and Panama.
While there was certainly some big fair déjà-vu as, like every year, familiar works by the top names reappeared, a shot-in-the-arm of originality was delivered too – particularly through the Art Nova selection of international galleries, showcasing recent multi-media and video work from ascending artists including Aids-3D, Sofia Hulten and Javier Tellez. The organisers also premiered innovations such as Art Kabinet, a series of distinct, delineated spaces within galleries' booths for curated exhibitions, ranging from single works to group shows and retrospectives.
Celebrating its tenth year, Art Basel Miami Beach is credited with helping to rejuvenate the South Beach art-deco district, but it's not the only circus in town. The Miami Art Fair attracted over 50,000 visitors while Scope Art Fair swelled in size too, presenting some of the international contemporary art galleries, artists and curators that will be knocking on the Art Basel door in coming years.
Beyond that, Design Miami was also vying for eye-time, while Art Public transformed Collins Park, with 24 sculptures by the likes of Zhang Huan, Anish Kapoor and Damien Hirst basking in the heat. And then there were the scores of pop-up shows and satellite exhibitions that ensured Miami was transformed from beach-city to art-central – though the heavy rotation of must-do parties battled hard for centre-stage (highlight: hundred dollar strippers in pool with dry ice as Salem played at The Hole gallery's Delano Hotel event).
Yes, it's very possible you'll have to take a sighting of Paris Hilton with your Weiwei and Sasnal, but sneer all you like – celebratory-meets-sensational hedonism is pretty much the pulse point of the sprawling, kicking pre-teen that is Art Basel Miami Beach and all its accessories. The art doesn't scream 'look at me' quite as brazenly as the nightlife but there's a clear tendency towards the big, brash and the bold – and that's a conscious strategy for many gallerists.
"It's a bright, colourful taste here; you can't get around that," says Mary Sabbatino of Galerie Lelong. On the same page as Sabbatino, but over at Scope art fair, London-based James Freeman Gallery opted for an uplifting solo show by South Korean-born artist Koh Sang Woo, whose electric-hued, exposure-reversed photographic works suggest shape-shifting love in another dimension.
"There's a more European or London aesthetic to many of the artists I represent that is in demand over there, but you have to adapt for Miami," says Freeman. "Too dark, too muted, too oblique and it can just get overlooked."
Under the temporary roof of its pavilion in the Wynwood Arts District, Scope segued into Art Asia Miami where standout works also pushed the limits of candy-pop colours – as well as technology. 'Jin & Jin' by Laurens Tan at Tally Beck Contemporary, with its combination of sculpture and CGI video loops, headed to the future with a helping of kitsch, while other attention-grabbing Scope works included Sarah Knobel of Hamiltonian Gallery and the harmonious simplicity of '9,294,706 Suns from Flickr (Partial) 6/2/11' by Penelope Umbrico, shown by the Aperture Foundation.
Bravely sticking a monochrome finger up at the colour-equals-collectors theory was the arresting photographic work 'Iceberg' by Mark Sobaczak at Asymmetrik of New York. Also at Scope, and turning a cold shoulder to instant gratification, Program / In Situ gallery of Warsaw presented a series of drawings, films and photography (and a lot of text) that served as a compelling reference point for the video and performance artists of 70s Poland.
Over at Art Basel Miami Beach, works such as the ghost-traced conte on cotton of Troy Brauntuch's 'Untitled (Woman in Woods)' also swam against the Technicolor tide while Banks Violette, represented by Team Gallery, New York, surfaced with a new – and inevitably black – 3D work for Art Public. Tapping a vein of nihilistic self-destruction, Not Yet Titled sucked all the sun out of Florida, working simultaneously as crumpled crash barrier and violent gash in the grass of Collins Park.
For me, arresting 3D work and installation was the centre-point of many of the most memorable booths across the art week fairs. At Scope, Salon Vert's standout piece was by James Hopkins, an artist whose primary concern is perspective. At first glance 'Last Days Of The Sun' is a lot of gold stuff on shelves, but step back and those stereos and candelabra become a skull of polished possessions.
Over at Art Basel Miami Beach, Haroon Mirza at Lisson Gallery mixed nasty sound, laser light and black foam to brilliantly simple, effect while Petah Coyne's 'Untitled#1176 (Elisabeth-Elisabeth)' was a hanging ball of birds at Galerie Lelong – and a thing of macabre beauty.
3D works also featured heavily in the Kabinet series, with Galeria Helga de Alvear using their section to present Elmgreen and Dragset's 'New Blood'. With its blood transfusion for a finely sculpted male figure, the piece could be taken as a sharp comment on both youth-obsession and the art scene. Meanwhile, with Ross Knight's mixed-process sculpture Team Gallery – one of the highlight booths – brought a less familiar name to the international stage. Utilising Yo Sushi-esque colours and uncanny forms in plastics, polythene and painted metal, Knight's works seem to pluck out the tricks we don't know our subconscious is playing as it tries to be human in an increasingly computer-modelled environment.
In a fair dominated by A-list artists it was perhaps a brave move by Team's Jose Friere to show Knight, an artist who he admits "tends to excite other artists and critics but hasn't yet made it into as many collections as he merits." But according to Friere the gamble came good, with the pieces selling well alongside eminently collectable, though challenging, works by the likes of Ryan McGinley and Violette.
"The first year, I sold one drawing by Banks Violette for $800," says Freire. "Now, every year we hope to make around $500,000." Pressed for a more exact figure, Friere offered a wry – but relaxed – smile. "I can confidently say that Team Gallery will not be closing its doors."
Right across the floor most galleries reported not only strong sales, but also an increased 'bravery' to the buying. Yes, P-Diddy picked up his Tracey Emin neon and New York dealer Christophe van de Weghe parted hands with Gerhard Richter's 'Abstraktes Bild' for $2.8 million USD, but collectors appeared to be looking beyond the safety-first approach and adding more difficult works by less-establish names too.
On the evidence of Miami 2011 at least, rumours of impending recession in the contemporary art market appear to be unfounded – and Iwan Wirth of Hauser & Wirth is among those spreading the optimism. "We're thrilled with the response and the continued confidence in investing at a museum-quality level and moreover sculpture at a large scale," says Wirth. "We were impressed by a new seriousness in Miami, as collectors were committed and focused on acquiring major challenging works by artists in depth."

While Lindemann and co might all of a sudden be balking at the blue-chip collector culture they helped to fuel, art – as ever – comes down to ways of looking. And, even in the often predictable temple/mall of Art Basel Miami Beach, there were counter-cultural spirits at play and hidden deities to discover. Among the most energising of these surprises were the incredible, far ahead of their time, paintings of Japanese artist Sadamasa Motonaga, who died aged 89 this year and painted like tomorrow in 1970. His works are a reminder that – while every billion-buck market has its tawdry side – there's always a place where pure intention meets explosive imagination.
Matthew Miles is a writer, artist and video-maker. His work can be seen at www.revisit-x.tumblr.com and www.matthewmilescreative.blogspot.com
Konrad Wyrebek is an artist. His work can be seen at www.konradwyrebek.blogspot.com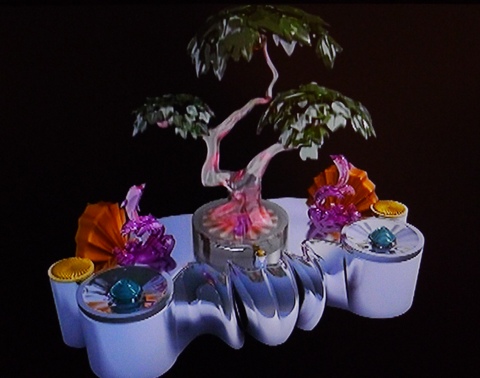 Koosangwoo Tally Beck Contemporary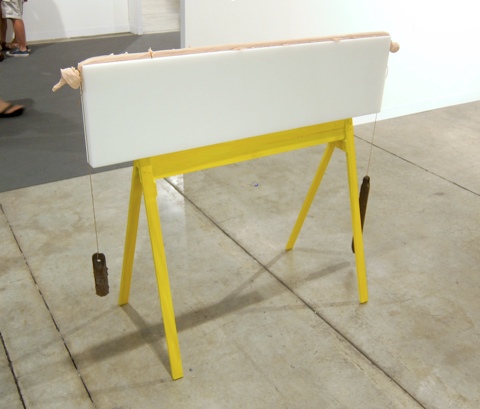 Ross Knight TAM Gallery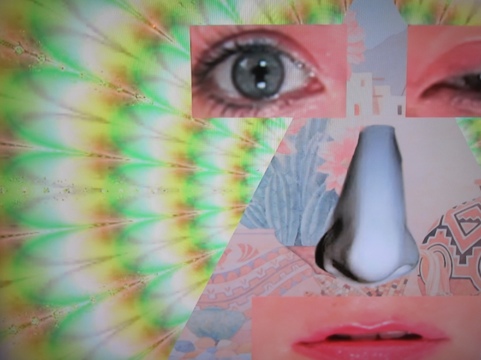 Sarah Knobel Hamiltonian Gallery
Categories
Tags